Extending Alfa Romeo points streak at Paul Ricard 'impossible' say drivers after tyre struggles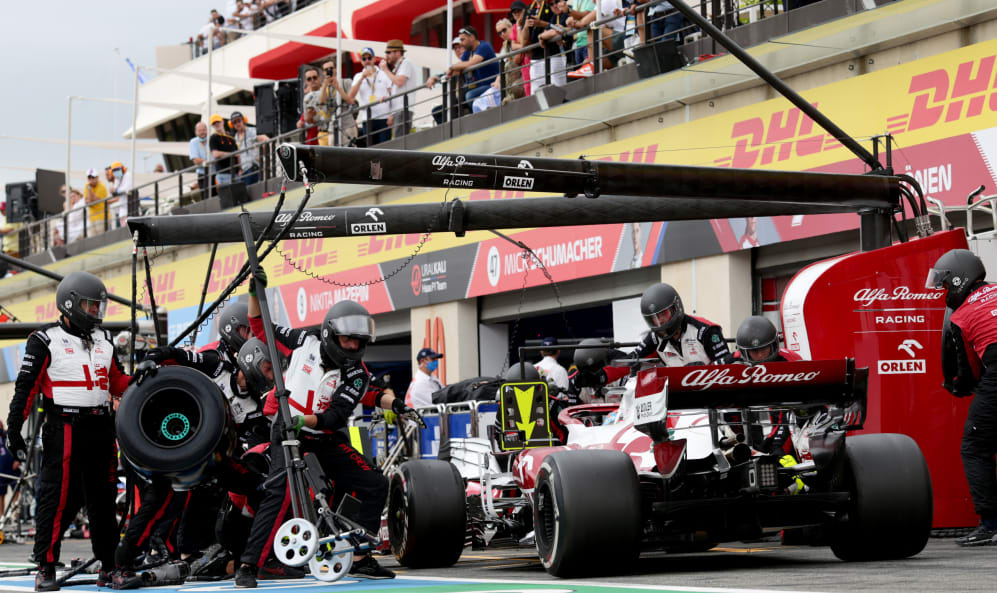 Beating a Ferrari would usually be cause for celebration at Alfa Romeo, but Antonio Giovinazzi was left more concerned by a lack of speed that meant he was comfortably out-paced by George Russell at the French Grand Prix.
Not a single car retired from the race at Paul Ricard, and from the 20 finishers, Giovinazzi was the lead Alfa Romeo in 15th place, ahead of Charles Leclerc. However, with Russell up in 12th, and having started 13th himself after coming close to reaching Q3, the Italian was at a loss as to why there wasn't more potential in his car – and wants the team to try and identify if there was a clear reason for the lack of pace.
"It was generally a difficult race," Giovinazzi said. "With the hard tyre, the first stint was really tricky, also with the medium, so the pace was not there. I think it was impossible to try and be in the top 10. We need to focus a little bit more to try and check everything from the race and try to be stronger at the Red Bull Ring."
READ MORE: How Perez was key to Red Bull's win in France – and why Mercedes couldn't respond to Verstappen's second stop
I think it was impossible to try and be in the top 10
Kimi Raikkonen followed his team mate's strategy and also started on the hards, believing he struggled even more than Giovinazzi in the first stint before being a little more positive about the competitiveness he had on the mediums.
"We made a decent start but after that it was surprisingly difficult for the tyres," Raikkonen said. "It looked like everybody had difficulties with the tyres, especially with the hard. You expected them to last better, so when we put the mediums on we were so far back that even though they were not too bad, we were already too far.
READ MORE: Alonso explains why race starts have been his 'strongest point for 20 years' after P8 in French GP
"I think the pace was okay when the tyres were fine, but for some reason, the front tyres, if you look at most of the cars, they all seemed to have had similar issues. One thing was that the wind direction changed and in some corners it made it much more difficult than at any other time of the weekend, and it also rained in the morning. But I was actually a bit surprised how easily the tyres disappeared."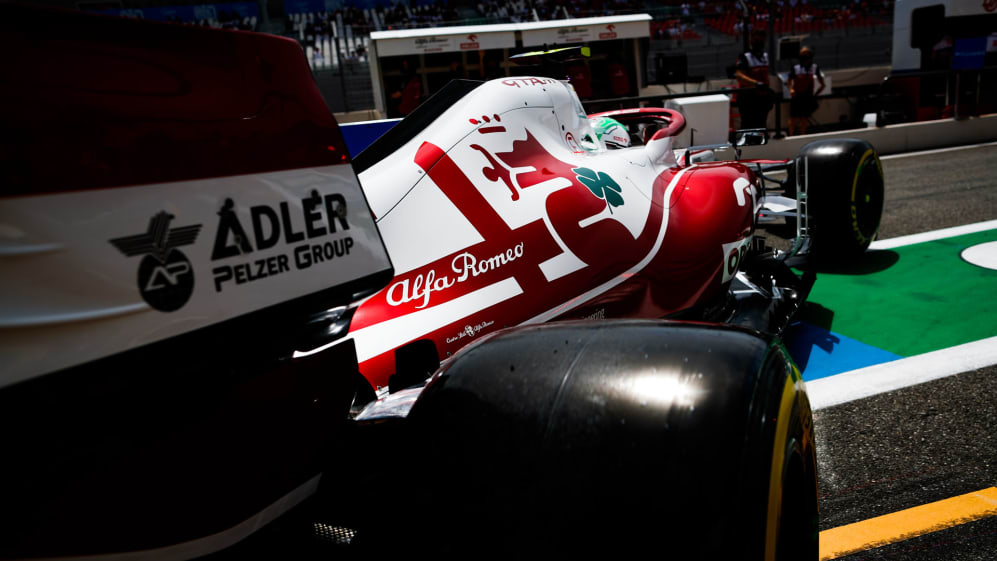 Meanwhile, Team Principal Frederic Vasseur admitted that the result in France was a little deflating for his team after scoring back-to-back points prior to that.
"After two good races in the points and a promising qualifying, the race was a rather difficult afternoon for the team," Vasseur said. "We made some progress at the start, but unfortunately our choice to go for a reverse strategy didn't pay off. We started on hards but got caught in a lot of traffic and that cost us quite some time.
READ MORE:'We went backwards' – Sainz and Leclerc shocked by lack of pace as Ferrari fail to score in France
"In the second part of the race, we weren't able to maximise the potential of the medium tyres as we had to deal with all the blue flags, so we couldn't really make up any ground. We will learn from this, of course, and come back stronger for the double header in Austria."