Podcast
F1 EXPLAINS: How F1 steering wheels are designed, how they work and what all the buttons do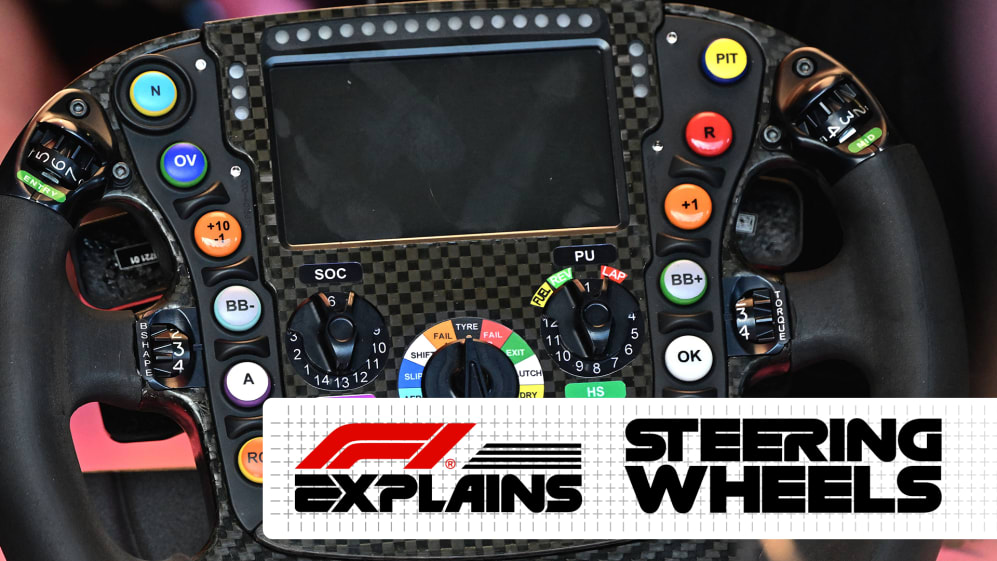 Ahead of this weekend's Japanese Grand Prix, the F1 Explains crew are back to provide some expert insight on another important Formula 1 topic – this time steering wheels and everything you need to know about them.
New for the 2023 season, F1 Explains is hosted by Katie Osborne and Christian Hewgill and is centred on the pair answering a different set of questions each week, with the aim of giving fans the inside line about how F1 works.
PADDOCK INSIDER: Will Red Bull bounce back to their best in Japan or can a rival team cause another upset?
This week, Osborne and Hewgill are joined by Jose Manuel Lopez, Principal Race Engineer at McLaren, and Jolyon Palmer, former GP2 champion and Renault F1 driver turned broadcaster and commentator.
Over the course of the episode, Lopez and Palmer tell us how wheels are designed, what all the buttons do, how drivers get to grips with them and make adaptations, and what happens if they hit the wrong button.
To hear from Osborne, Hewgill, Lopez and Palmer in the latest F1 Explains hit go on the audio player above or click here to listen on your preferred platform.
NEED TO KNOW: The most important facts, stats and trivia ahead of the 2023 Japanese Grand Prix
F1 Explains joins in-depth interview podcast Beyond The Grid and race analysis show F1 Nation in the official F1 podcast line-up for 2023, giving fans comprehensive coverage of the sport.