Podcast
F1 EXPLAINS: New track preparations, pit lane positions and AI strategy – Your questions answered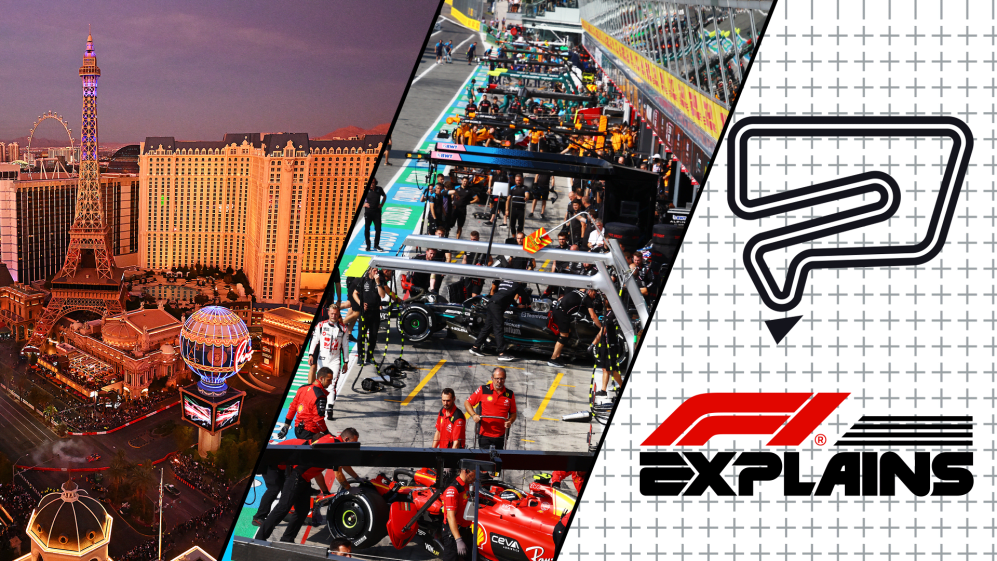 As Formula 1 prepares to head to Las Vegas, F1 Explains is here with another quickfire edition to answer listeners' burning questions.
New-for-2023, F1 Explains is hosted by Katie Osborne and Christian Hewgill and sees the pair answering a different set of questions each week, with the aim of giving fans the inside line about how F1 really works.
F1 EXPLAINS: Racing lines, drinks and number one drivers – Your questions answered
Race-winning F1 strategist Bernie Collins and F1 Correspondent and Presenter Lawrence Barretto are back to help the gang answer this latest set of queries, including how teams and drivers get ready for a track they've never been to before – with Vegas' brand new circuit very much falling into that category.
They pick apart the complex calculations, decades of data and the racers' instincts that are all needed to make the best judgement calls possible in situations like this.
As well as that, they delve into who gets what garage in the pit lane, what happens in 'parc ferme', what's an 'anti-stall' and which drivers are interview chatterboxes.
There's also discussion on why F1 drivers walk the track before they race on it, how teams are using AI to plot race strategy and why F1 teams change their names.
To listen to the latest F1 Explains, click the audio player above or click here to listen on your preferred platform.
F1 EXPLAINS: Live at the United States Grand Prix with David Coulthard