F1 FANTASY: Tips for the Eifel GP – including the driver on a hot streak going into this race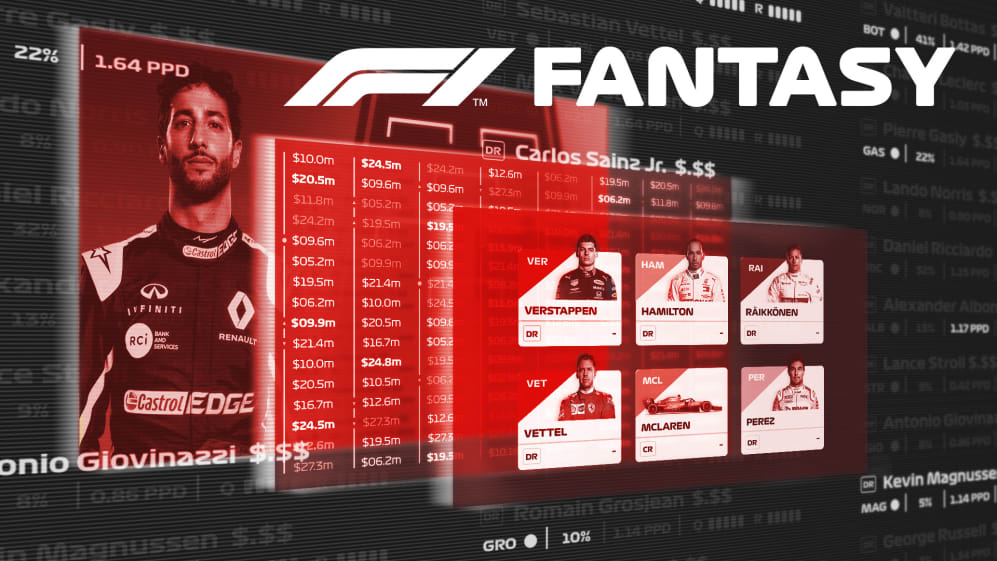 Formula 1 returns to the Nurburgring this weekend for the Eifel Grand Prix and there are a couple of drivers to keep your eye on for F1 Fantasy, including a potentially high scoring Daniel Ricciardo...
As well as tips for this weekend, we'll also look at the team of the week from the last Grand Prix in Russia. Furthermore, there are still tons of prizes to be won from the mini-leagues, and if you forgot to join any of them ahead of the Russian GP, your points will still be retrospectively counted if you join now – find the full list of mini-leagues here and sign up now!
Sign up to F1 Fantasy or change your team here
Tips for the Eifel Grand Prix
Daniel Ricciardo is the man on a hot streak this week, in contention for 15 extra points if he qualifies in the top 10 and finishes in the top 10. At $14.2m, the Renault driver is one of the more expensive midfielders but he is the fifth-highest scoring driver in F1 Fantasy this season, so get him in your team if you can afford it.
Renault are on the verge of a three-race qualifying streak too (five extra points), but they stand a slim chance of being the highest scoring team at the Nurburgring, with Mercedes once again the heavy favourites to take that honour.
READ MORE: TRENDING TOPICS – Honda leaving F1, the driver market and more talking points ahead of the Eifel GP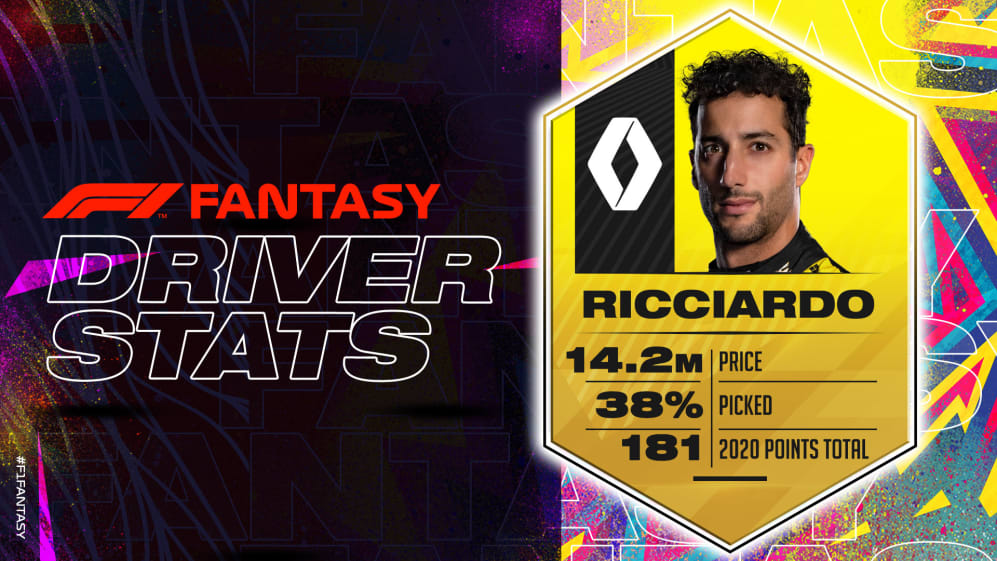 No one else is on a streak this week, but Daniil Kvyat could bag 10 extra points in two races' time – at Imola – if he manages two consecutive top 10 finishes.
Racing Point's Sergio Perez is still a bargain at under $10m at time of writing, with big scores from the last two races making him the seventh-highest scoring F1 Fantasy driver. Now he has more points than team mate Lance Stroll, too, and a more attractive price tag to match.
WATCH: Ride onboard for the first ever live in-car F1 broadcast from the 1985 German GP
Team of the week from the Russian Grand Prix
Lewis Hamilton didn't feature in the team of the week from Russia thanks to his two five second penalties for practising his starts in the wrong place in Sochi.
Race winner Valtteri Bottas, however, does feature – with 162 points thanks to his Mega Driver status. Hamilton, on the other hand, scored 126 points with a Mega Driver powerup tripling his score of 42.
Daniel Ricciardo wasn't the highest-scoring midfield driver in Russia – that was Sergio Perez of Racing Point – but he still netted 25 points to Perez's 28. If you had him in your team and played your Turbo Driver card, that came to 50 points.
READ MORE: The stats that prove Perez deserves a seat in F1 – but why he might still miss out