Feature
TRENDING TOPICS: Honda leaving F1, the driver market and more talking points ahead of the Eifel GP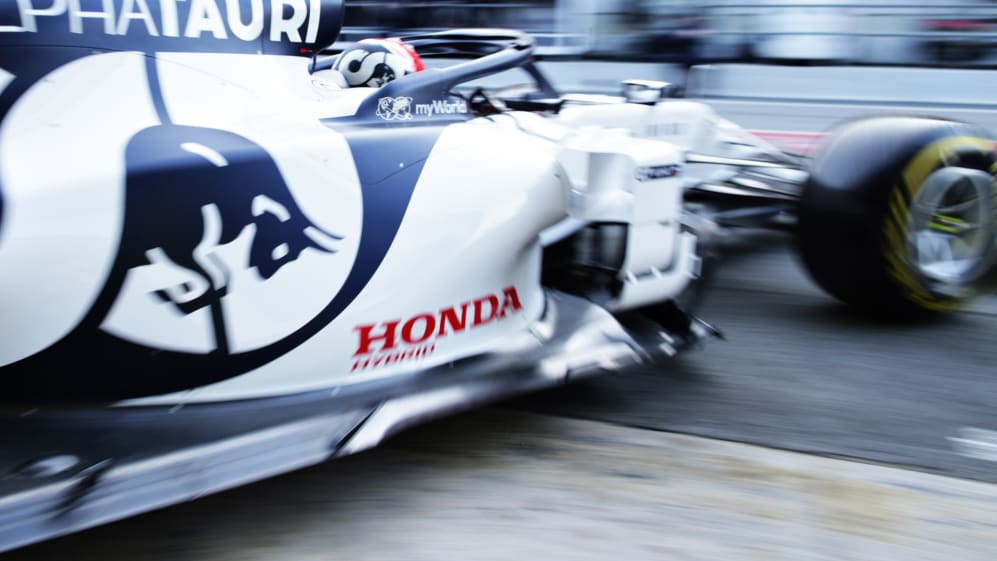 After the trip to Russia for the last race Formula 1 heads back west this weekend for the Eifel Grand Prix. The race marks a return to the Nurburgring for the first time since 2013, but based on the stories that we think will be making the news in the paddock, the circuit itself might struggle to get much of a look in. Here's what we think the key talking points will be this week in Germany...
1. Honda's departure
Far from a quiet Friday ahead of a non-race weekend, a few days ago Honda announced they are not going to remain in Formula 1 beyond the end of 2021. The news came as a surprise, with the Japanese manufacturer making big progress with Red Bull (and Toro Rosso in 2018), helping them to a comfortable second place in the constructors' championship.
READ MORE: Red Bull 'committed' to F1 and evaluating power unit options following Honda departure news
The relationship appeared to be going well, but Honda want to allocate resources elsewhere in their company as part of a wider focus on carbon neutrality. And that leaves Red Bull in limbo.
Expect plenty of questions about what it will mean for Christian Horner's team, with the current regulations stating Renault would be obliged to give them a power unit in 2022 if Red Bull don't get another deal sorted.
After their relationship deteriorated towards the end of their last partnership - which ended in 2018 when Red Bull joined forces with Honda - neither side will be particularly keen to work together again, but can Horner convince another manufacturer to come to their aid?
2. The penalty points system
The Honda news somewhat overshadowed what was expected to be a major talking point in Germany – namely the penalty points system. But the drivers will still have plenty to say about how the punishments work and the potential repercussions.
Different infringements carry different levels of points – as well as immediate penalties – and if a driver accumulates 12 points within a 12-month period then they receive an automatic one-race ban. No driver has reached that total yet in F1, but Lewis Hamilton was looking very close when he originally got two more points in Russia, bringing his total to 10, before they were rescinded by the stewards.
3. Hamilton (still) on 90 victories
And those penalty points came into focus because the penalties Hamilton picked up for carrying out practice starts in the wrong place cost him a chance of victory in Russia. That means he's still on 90 wins, and still one away from matching Michael Schumacher's all-time record.
Given the Nurburgring is Schumacher's home venue – he was born in Hurth, less than 100km away – it would be somewhat apt if Hamilton were to match the benchmark at the circuit, especially as it was not expected to host a race this year before the Covid-19 pandemic struck.
Hamilton's likely to face fewer questions about it in the build-up, but while he remains on 90 wins there's always the potential for a major milestone to be achieved come Sunday afternoon.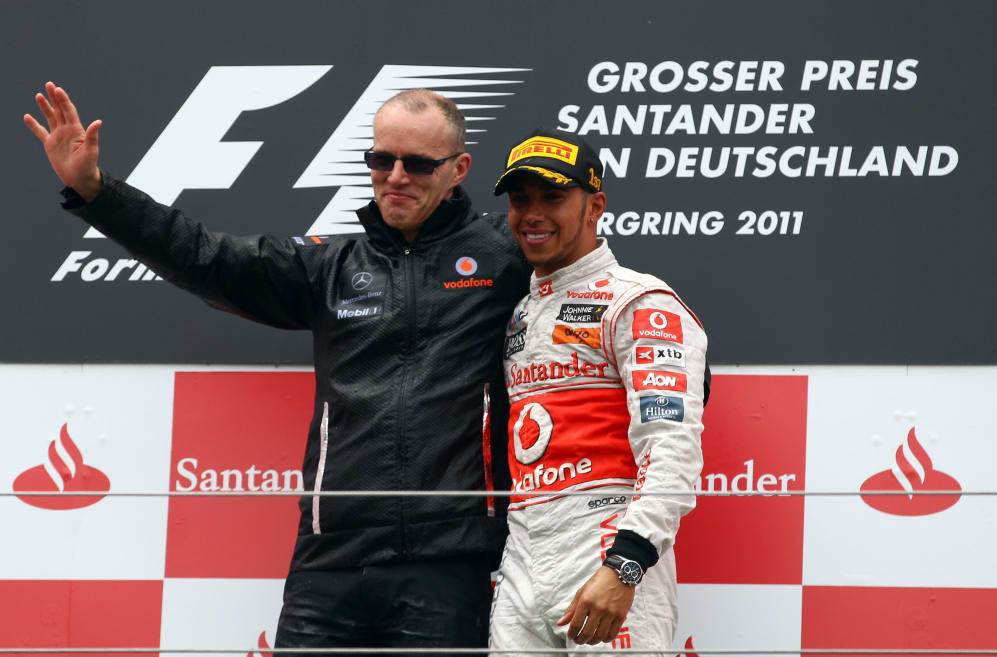 4. A Schumacher in front of his home crowd
Even while Hamilton is trying to match Michael's record, Schumacher's son Mick is ensuring the famous surname is in the headlines for his own reasons.
Before Lewis took pole in Russia, Mick won the Formula 2 Feature Race, and backed that up with a third place in the shortened sprint race to extend his championship lead. Now he will make his FP1 debut at the Nurburgring, driving for Alfa Romeo, and will do so in front of up to 20,000 fans.
READ MORE: Schumacher calm on F2 title chances, despite strengthening grip in Russia
Schumacher has tested F1 machinery before, most recently for Ferrari at Fiorano and previously for Alfa Romeo in the Bahrain in-season test, but his FP1 run will be the first time a Schumacher has been part of an F1 session during a race weekend since Michael's final race in Brazil in 2012.
5. More significant Ferrari upgrades
Ferrari had an encouraging weekend in Russia, where a small number of upgrades were introduced to their car, and Charles Leclerc finished an impressive sixth. However, both Leclerc and Team Principal Mattia Binotto downplayed the impact of the new parts in Sochi, saying that result was more down to an improved car balance.
TECH TUESDAY: How effective were Ferrari's Russian GP updates?
But they also both pointed to bigger upgrades coming for the Nurburgring, where Ferrari are looking for a more substantial performance increase. This season hasn't been the smoothest for Ferrari by any stretch but if they can start making progress with the car development they still have enough races to pull themselves into the fight for third in the constructors' championship.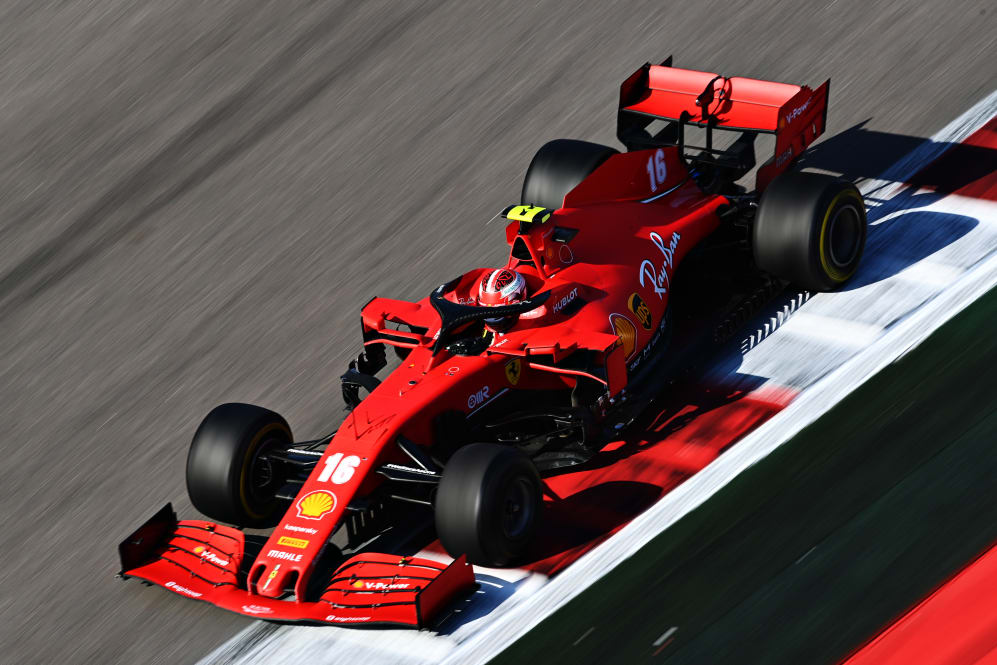 6. The driver market
And Ferrari are likely to be central to the driver market discussions that are happening at the moment, too. While experienced names like Sergio Perez and Nico Hulkenberg are available for next season, so too are a number of exciting talents that are currently part of the Ferrari Driver Academy.
Schumacher is the most high-profile one, and makes his FP1 debut for Alfa Romeo on Friday, but he'll share some of that limelight with Callum Ilott. The young British driver is currently second to Schumacher in the F2 standings and is rewarded for his impressive progress with an FP1 appearance for Haas.
READ MORE: DRIVER MARKET – What will Alfa Romeo's line-up look like in 2021?
Both are good prospects who will be looking to earn themselves a race seat for next year, while Robert Shwartzman – fifth in the F2 championship in his rookie year after winning the Formula 3 title last season – will also get an FP1 outing in Abu Dhabi to gauge his potential. Teams with vacancies are almost spoiled for choice.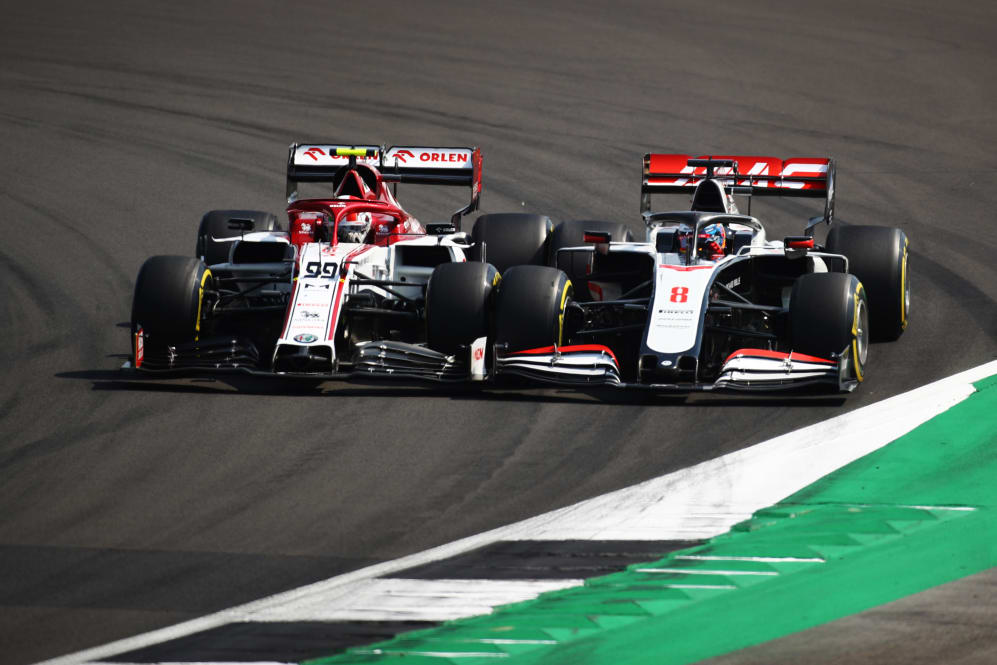 7. A close fight for P3
Mercedes might look like they've got the constructors' championship all sewn up and Red Bull are comfortable in second place, but the fight for third is a fascinating one. McLaren currently sit P3 but after failing to score in Russia they are just two points clear of Racing Point.
WATCH: 10 Memorable F1 Moments at the Nurburgring
Renault have hit form too, scoring 63 points over the past four races - including four top-five finishes – compared to 44 for McLaren and 41 for Racing Point. That leaves them just seven points adrift of McLaren and the more consistent of the three teams.
But Ferrari can't be counted out either, as we mentioned with their upgrades earlier. They're 32 points off third after scoring just 13 points over the past four rounds, but if their car updates bring a decent step in performance, they have the potential to put the pressure on those ahead.
2020
Constructors' standings before the Eifel GP
POSITION
POINTS

3

McLaren

106

4

Racing Point

104

5

Renault

99

6

Ferrari

74