Feature
F1 Fantasy: What were the best and worst teams for the Azerbaijan Grand Prix?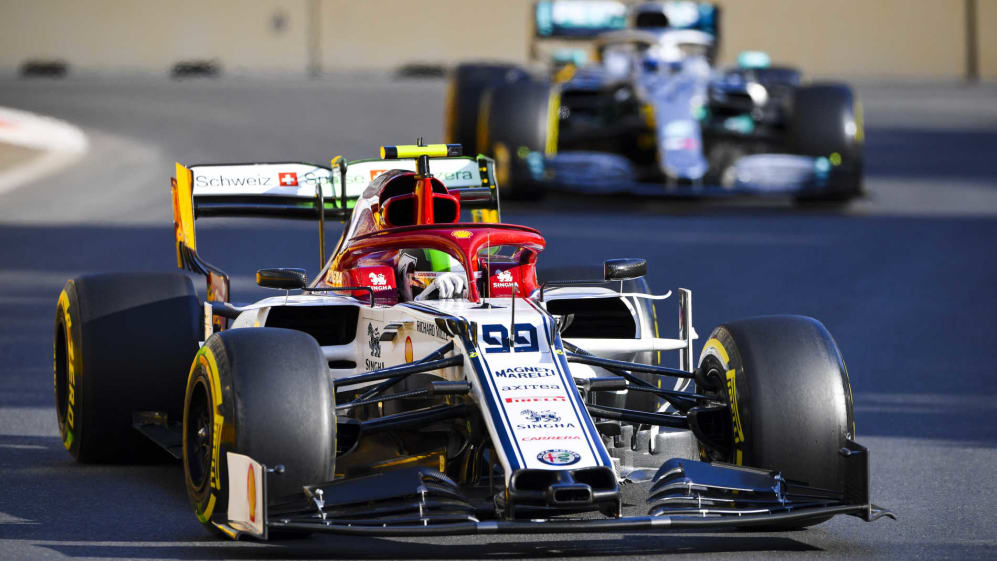 Valtteri Bottas finally got that win in Baku that so cruelly slipped away from him in 2018. But how did he and his fellow drivers' performances at the 2019 Azerbaijan Grand Prix play out in F1 Fantasy land? We analyse the best and worst possible squads you could have picked.
With 15,914,580 valid team combinations, and just a 0.00000628355% chance of choosing the best one, four players managed to wield their $100 million wads to good effect ahead of the Baku weekend, picking the ideal possible squad below.
Here are the five drivers and constructor who did the business in Baku…
Best team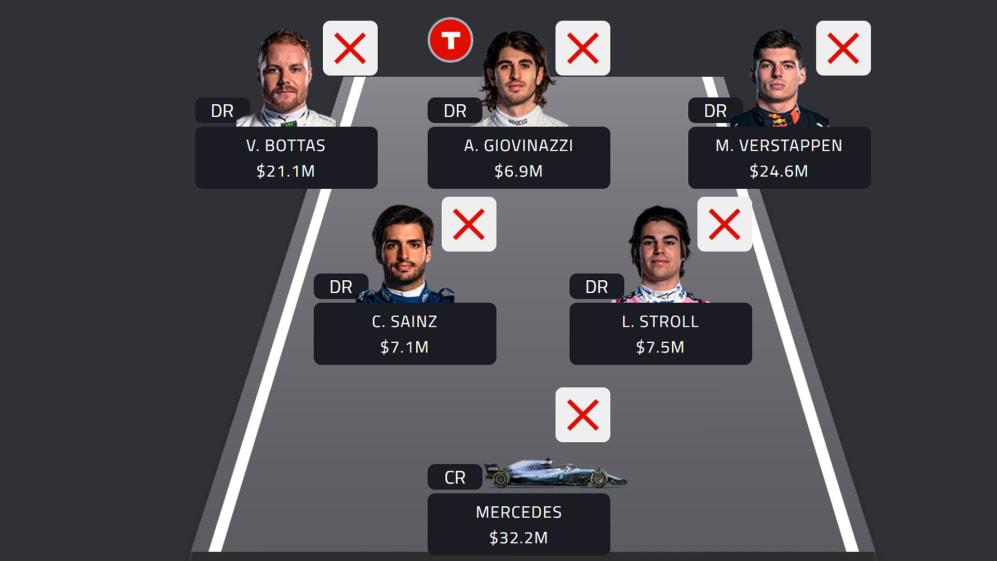 Total points: 211
Budget: $99.1 million
Valtteri Bottas: 44 points
Antonio Giovinazzi: 38 points (Turbo Driver)
Max Verstappen: 28 points
Carlos Sainz: 18 points
Lance Stroll: 13 points
Constructor: Mercedes – 70 points
Take a bow Valtteri Bottas. Not only has the Finn now won two out of four races this year – which is two more than he won in 2018 – he has been a constant fixture in the 'Best team' so far this season. A second pole in as many races helped things along nicely, making Bottas, once again, the Mercedes driver to have in your squad currently.
Congratulations, too, to Antonio Giovinazzi, twice a member of the 'Worst team', who, after his confidence-boosting, if not points-scoring, weekend in Azerbaijan nailed a big score for those of you who Turbo'd him.
Yet another strong race performance from Max Verstappen saw the Dutchman take a good haul, too, while Lance Stroll and Carlos Sainz – who finally got some points on the board after a run of bad luck so far in 2019 - rounded out the top five, the latter two marking their first 'Best team' appearances of the campaign.
Mercedes, as they have been at every Grand Prix so far this year, proved to be the best constructor option in F1 Fantasy, although they couldn't quite match their stonking 85 points from the Chinese Grand Prix in Baku. 70, however, is nothing to be sniffed at...
READ MORE: The biggest F1 Fantasy price changes so far this season
Worst team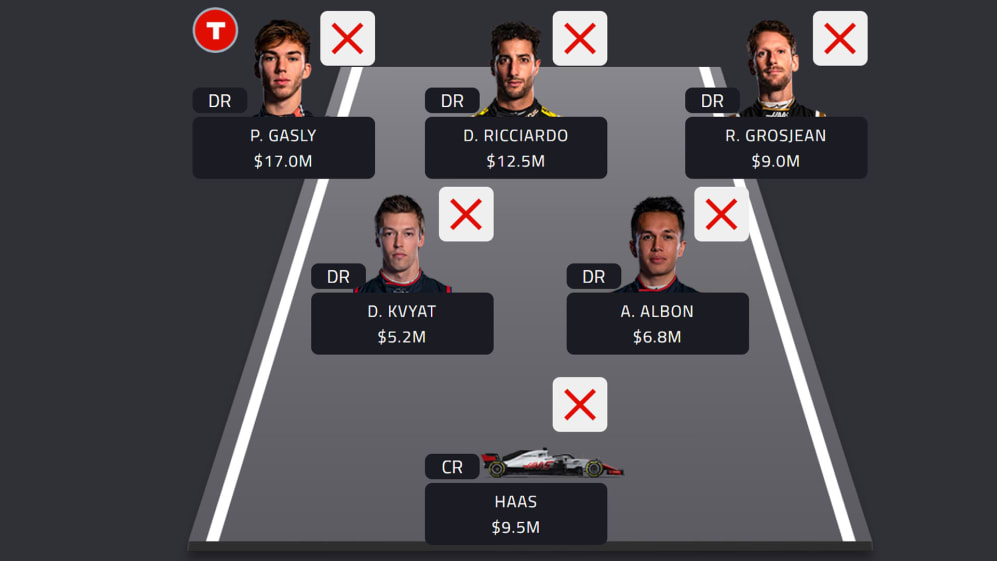 Total points: -59
Budget: $59.5 million
Pierre Gasly: -40 points (Turbo Driver)
Daniel Ricciardo: -11 points
Romain Grosjean: -13 points
Daniil Kvyat:-5 points
Alexander Albon: 6 points
Constructor: Haas – 4 points
Having been in the 'Best team' post-China thanks to his Turboability (we made up that word) and solid drive to sixth, poor Pierre Gasly finds himself back in the sub-optimal club after Baku, after a driveshaft failure conspired to give him -40 points for those of you who'd stuck the 'T' beside the Frenchman.
READ MORE: 2018 F1 Fantasy winner Jochem Boender shares his 5 key tips for success
He was joined in the 'Worst team' by three more drivers hit with DNFs, Daniel Ricciardo's difficult first season with Renault continuing when the Australian reversed into Daniil Kvyat, taking them both out, while Romain Grosjean was forced to retire with brake problems, having failed to make much of a dent in the race.
Like Gasly, Alex Albon also switched from 'Best team' to 'Worst team' after China, having been outgunned by Kvyat for much of the weekend before failing to finish in the top 10.
Constructor-wise, it's an unhappy time for Haas at the moment, as their VF-19 continues its cantankerous relationship with Pirelli's 2019-spec rubber – and that made them the constructor to avoid in F1 Fantasy for Azerbaijan, the Americans netting players just four points in Baku.