Feature
F1 INBOX: Your questions on Hamilton's tyre struggles and Leclerc's home race headache answered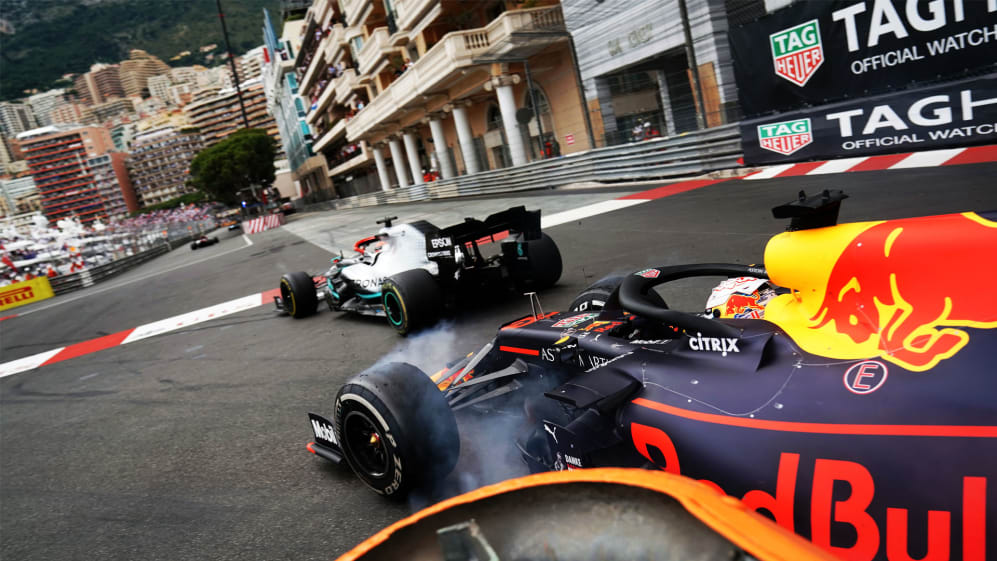 Charles Leclerc's first home race as a Ferrari driver didn't quite go to plan, while Lewis Hamilton endured a 67-lap stint on medium tyres (that were reportedly good for just 50) to bring home his third Monaco Grand Prix win. So, after a dramatic race in Monte Carlo, we asked you to submit your burning questions – then got them answered by paddock insiders Lawrence Barretto, Rob Smedley, Jolyon Palmer and Will Buxton.
Leclerc's misery at home
Oops! Error retrieving Twitter post
LAWRENCE BARRETTO SAYS…
Hi Freddie, honestly I think it's a bit of both. Every time Charles Leclerc has got behind the wheel of a single-seater at Monaco, he's been quick. Street circuits are his playground. So it was a surprise that he wasn't able to get to grips with Monte Carlo this year in a car that afforded him a podium opportunity at the least. But Ferrari's qualifying "misjudgement" arguably had a bigger impact on his weekend. Had he got to Q3, he would have been in the top five and he wouldn't have had to take the kind of risks he was forced into taking that ultimately led to his retirement. On balance, the blame lies with the team.
READ MORE: Leclerc looking forward to moving on from 'weekend to forget' in Monaco
Wrong calls for Renault and Haas?
Oops! Error retrieving Twitter post
WILL BUXTON SAYS…
Both drivers had qualified excellently and were well placed in the opening gambit of the race to bring home a brilliant result. But the Safety Car changed everything. With the leaders pitting, ordinarily you'd follow their strategy and pit too. But in Monaco not everyone followed that logic and that's what caught them out.
Ultimately it could have worked out, had McLaren's strategy not seen Lando Norris slow the field just enough to give his team mate Carlos Sainz enough of a gap to pit and not lose position. It was selfless from Norris and led to thanks from Sainz, but it ruined the races of a few drivers who rued the strategic naivety of their teams.
READ MORE: 'We missed a big opportunity' says frustrated Ricciardo after P9 Monaco finish
In hindsight it's easy to say track position is everything in Monaco - and that waiting would have been a better option. Hindsight is always 20-20. But it's also possible to look at almost every recent Monaco Grand Prix and argue that the algorithms the teams rely on so heavily do not and cannot account for the intricacies of Monaco and the continually changing nature of the race's strategic permutations in real time.
Ultimately you need a mix of both. Of mathematical certainty and well-developed algorithms, and pragmatic decision making based on a constantly shifting window and, at times, your gut. Monaco is always a gamble. Sometimes it just doesn't come off.
Tackling Monaco's turns
Oops! Error retrieving Twitter post
ROB SMEDLEY SAYS...
Most cars will have their suspension modified at Monaco to have a 'faster' steering ratio. What that means is, when the driver turns his hands, the wheels turn faster. At most tracks, the driver turns his steering wheel 90 degrees and usually that goes through three degrees of steering at the front wheels; but in Monaco when he turns it, the wheels will steer more.
Drivers will also have more steering lock, meaning a higher steering angle that they can steer to. In Monaco, with the wheelbase on F1 cars around 3.1-3.3 metres, you need around 21-22 degrees of steer to get around Loews Hairpin, which is a much higher maximum steering angle than at other tracks. It's literally a Monaco-specific configuration, because that's the tightest corner on the calendar. You'll also see that teams make cut-outs in the wishbones so that you can steer to a higher angle and it doesn't clatter into the rearward wishbone leg.
To make those changes isn't complicated from an engineering point of view; it's just arduous and bit of a pain in the arse, to be honest, because there's a lot of bits that go with it, and it's something you're forced to do, rather than something you want to do for performance.
READ MORE: The key factor behind the big increase in speed at Monaco revealed
Bottas' backing up…
Oops! Error retrieving Twitter post
LAWRENCE BARRETTO SAYS…
Hey Jan-Willem, the rules say drivers may not drive "unnecessarily slowly, erratically or in a manner which could be deemed potentially dangerous" when the Safety Car is deployed. They must all stay above the minimum time set by the FIA at least once in each marshalling sector (a section of track between each of the FIA light panels) and at both the first and second Safety Car lines. Bottas dropped his pace to create a gap and give himself as much time as he could between Lewis Hamilton stopping and him arriving in the pit box for his own stop – but he did so within the limits imposed by the regulations, so it was fair game.
Hamilton's tyre toubles
Oops! Error retrieving Twitter post
JOLYON PALMER SAYS...
Hamilton's main problem in his second stint was tyre graining on his left front. That is where the tyre is sliding against the track surface and it means the rubber balls up in ridges on the surface of the tyre. Inevitably you get less grip as you have a smaller contact patch of the tyre, because of the balls on the surface. This is the graining effect, and you can see it from the outside with darker patches on the tyre, usually towards the inside.
Click here for Jolyon Palmer's in-depth analysis of Hamilton's tyre issues in Monaco
Got a question for our experts? Tweet us using the hashtag #F1Inbox and we'll try and answer it for you!