Feature
F1 POWER RANKINGS: Has anyone dethroned Verstappen after Silverstone?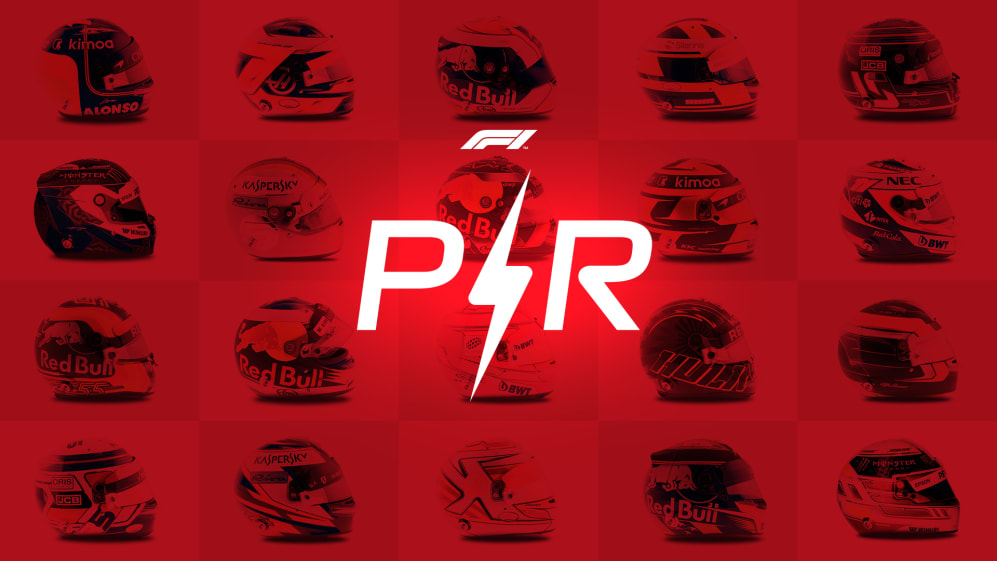 The 2019 British Grand Prix was an absolute corker, as Lewis Hamilton took a record-snatching sixth win in Britain, while there were some superlative drives – and some less superlative ones – happening up and down the grid. But who impressed our panel of expert judges the most in Silverstone, and how has it impacted the overall ranking?
HOW IT WORKS
Our five-judge panel assesses each driver after every Grand Prix and scores them out of 10 according to their performance across the weekend – taking machinery out of the equation

Our experts' scores are then combined to produce a race score. As the season progresses, these race scores are then averaged to produce a ranking which reflects driver performance

Having reclaimed P1 in the Power Rankings after a storming win in Austria, Max Verstappen stays at the top after another scintillating performance in Britain. Watching him battle Charles Leclerc was a joy, as was the way he soared past Sebastian Vettel into Stowe on Lap 37, only for Vettel to soar… straight into his gearbox. That meant Verstappen finished below team mate Pierre Gasly for the first time this year – but without that, this performance had all the makings of yet another podium for the Red Bull man, meaning his average for the year remains stupendously high. Good stuff.

Matching Verstappen on race score, Hamilton's weekend wasn't his most dominant, with the five-time champion failing to head a single session… until the last one! Yes, Hamilton's sixth win at Silverstone, to match Alain Prost's home wins record, was helped along by some fortunate Safety Car timing. But his hounding of his team mate at the start of the race had been inspired, while closing out the win with the fastest lap on 30-ish lap-old hard tyres was a classy move, and one which sees him raise his season average back up to a very Hamilton-esque 44.4.

Carlos Sainz maintains P3 in the Power Rankings, thanks to yet another classy performance by McLaren's Spaniard. Key to Sainz claiming his third sixth place in five races was his long opening stint, which gave him track position before he impressively headed off the advances of a rejuvenated Daniel Ricciardo. So consistent is Sainz currently that since Azerbaijan back in April, he hasn't been awarded a score lower than 41 by our judges. Muy bueno.

It was hard not to feel for Valtteri Bottas, after the Finn brilliantly claimed pole ahead of Hamilton – his fourth of the year, but his first since Spain in May – before leading in the opening stages and even bullishly snatching back the lead that Hamilton briefly claimed, only for the Safety Car to ultimately consign him to second place. Whether he would have held on for the win in the face of Hamilton's ruthless pestering is a moot point. Either way, a better Bottas performance saw him claim his first 40+ Power Rankings score since Monaco to help shore up what had been a dwindling average.
"I got screwed over by the strategy," bemoaned Lando Norris to his team after they opted not to pit him under the Safety Car brought out to clean up Antonio Giovinazzi's Alfa Romeo. That was about the long and short of it, but our judges saw through Norris' return of 11th and zero points from the race, rewarding him handsomely for what was yet another strong weekend performance. So well is the rookie performing currently, in fact, that he has the second highest average (behind Verstappen) for the past three races, at 45.3.

If you were in any doubt about Charles Leclerc's 'superstar of the future' credentials after Austria, Silverstone was conclusive proof that Ferrari's 21-year-old has all the qualities needed to be a world champion. His move on Pierre Gasly around the outside of Village was pure poetry, while the aforementioned fight with Verstappen showed that it had taken him just two weeks to learn and implement his new aggressive driving strategy. His second highest Power Rankings score of the year was his reward, along with his fourth podium in as many races.
A hard race end for Alex Albon didn't dim what had overall been a great performance from the Toro Rosso driver. Achieved his best grid slot of the year when he qualified in ninth, before an electrical problem on his STR14 that made it – rather worryingly – unsafe to drive it into the pit lane saw him fall from P8 on Lap 42 to P12 by the race end, thanks to his worn rubber. Still managed to take his best Power Rankings score since Monaco back in May, however, after a recent dip in form that had seen him awarded just 31, 35 and 32 by the judges at the previous three races in Canada, France and Austria.

Kimi Raikkonen's re-establishing himself as a midfield force continues apace after Alfa Romeo's disturbing plunge in form between Spain and Canada – with Kimi awarded a mere 29 points by our judges at the Circuit Gilles-Villeneuve. Raikkonen's third top-10 finish in as many races means that things are looking up for the Finn and Alfa Romeo, with his average slowly creeping back up from the 36.6 low point it hit post-Montreal, while Raikkonen is this week's biggest climber in the Power Rankings.

It was harder to spot George Russell at his first home race in F1 than it had been on the shorter Red Bull Ring two weeks ago, where he'd enjoyed some entertaining wheel-to-wheel action with the likes of Haas' Kevin Magnussen and Toro Rosso's Alexander Albon. Nonetheless, an excellent lap on Saturday saw him qualify 0.468s quicker than Robert Kubica, while he kept his head down in the race to take his best finishing position of the year – and ahead of a Ferrari, no less! – on the weekend Frank Williams celebrated his 50th year at the helm of the team.

It was a strong recovery from Daniil Kvyat at Silverstone, from being summarily outqualified by Toro Rosso team mate Albon on Saturday to finishing ninth place in the race and taking his first points since that storming drive to seventh back in Monaco. All that was enough to allow the Russian to return to the Power Rankings top 10, after dropping out briefly after Austria.
Dropping out and on the bubble
Sebastian Vettel's nightmare weekend saw him handed a mere 28 points from our judges, meaning that he falls out of the top 10 that he'd only joined after his near-win in Canada. A bonzer showing from Daniel Ricciardo after a miserable Austria, meanwhile, means he now sits 0.4 points adrift of Vettel's score of 37.1, with Sergio Perez a further 0.3 behind Ricciardo.
Kevin Magnussen, meanwhile, earned an unwanted accolade this weekend, receiving the worst score handed out by the judges so far this year with a mere 18 points – while team mate Romain Grosjean earned the second worst score of the season, with 20. There was cheerier news for Pierre Gasly, however, as he matched his best Power Rankings score of the year with 40, his first 40 having come after Baku.