Feature
F1 Pre-Season Testing: 7 things to watch out for in Test 2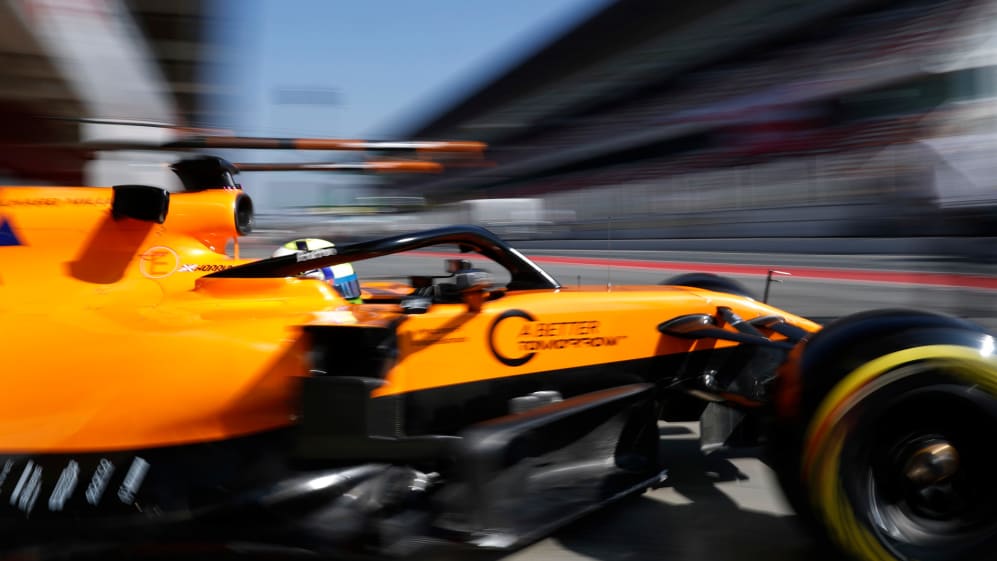 So one week of 2019 pre-season testing down, one to go. But after Ferrari appeared to be on top of things during the first four days of running at the Circuit de Barcelona-Catalunya, can anyone destabilise the Scuderia? Who's looking hot in the midfield? And can last week's late arrivers Williams get themselves back on an even keel? Here are seven things to keep your eyes on this week…
Leclerc on the up and up
Anyone hoping for Charles Leclerc to falter in his first week of running in the new Ferrari SF90 would have been disappointed by the Monegasque's performance in Barcelona. Barring a small off on the final day, Leclerc was faultless, metronomic… and very fast. He narrowly clocked Ferrari's best time of the week, a 1m 18.046s on the C3 tyre – and when that time is adjusted for tyre compounds (basically, a 0.6s jump from the C3 to the C4, and the same again from the C4 to the fastest C5 rubber), Leclerc posted what, on the C5, would have been the quickest lap time of anyone.
Will that bother Vettel? Maybe, maybe not. But one thing seems clear: being a Ferrari driver is not overawing Charles Leclerc, so don't be surprised to seem him with the fastest time of the test at the end of Week 2.
ANALYSIS: How the data shows it's advantage Ferrari after Test 1
How Mercedes compare to Ferrari when they up the pace
Mercedes' Week 1 in Barcelona was so quiet as to be almost anonymous – in fact, had their fearsome reputation not meant that eyes were naturally trained on them, the Silver Arrows might have gone largely unnoticed in the midfield, barring some relatively quick lappage from Lewis Hamilton midway through Day 4.
That no-one in the team appears outwardly worried suggests that Mercedes have been doing their usual slow-burn in pre-season testing so far – sort reliability first, and then focus on pace later. So, no panic for now. But there's no doubt that Ferrari appear to be potent – and if both teams turn the wick up in Week 2 and Mercedes are found wanting, some of those tranquil expressions in the Silver Arrows camp may start to slip...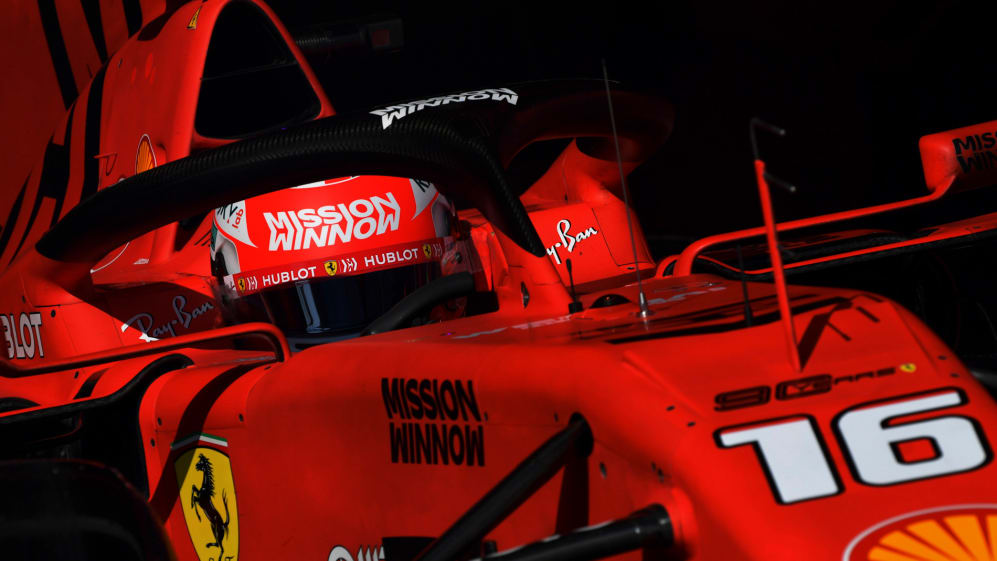 Honda looking to build on promising first test
'What's the main difference between the Renault power unit and the Honda one?' a journalist earnestly asked Max Verstappen in Barcelona. 'One's made in France and one's made in Japan,' came the reply. Ho ho. But one thing's for certain: running Honda power in 2019 is a very different prospect to running it in 2015, when the Japanese company made their rocky return to F1 with McLaren. Honda units in the Red Bull and Toro Rosso cars clocked up 957 laps in Week 1 of pre-season testing – reliability issues: nil.
Tyre-adjusted, Red Bull appeared to trail Ferrari by around seven-tenths of a second from the running so far, but Honda have said they plan to turn the power up in Week 2. That should allow us to see whether Red Bull can really go after Ferrari and Mercedes in 2019 – although the team's motorsport advisor Dr Helmut Marko has already predicted wins for Red Bull this season...
Marko: Ferrari are fastest – but Red Bull can win races
A truer reflection of the 2019 pecking order
Renault's Nico Hulkenberg stole the headlines in Week 1 by recording comfortably the fastest time of the four days. But with run programmes, fuel loads and engine modes all shrouded in secrecy, and some of Renault's rivals neglecting to use the fastest C5 tyres that the German was on, the true pecking order is murky.
The picture that did seem to emerge from the data analysis last week was that the field appear to be much closer in 2019 than in 2018 (barring latecomers Williams, more on whom later…), with tyre-adjusted lap times putting less than a second between Ferrari in P1 and McLaren in P9. That could change drastically in week 2, however, when teams traditionally turn up the wick and the so-called 'big three' could stretch their legs. If, as expected, they do, all eyes will be on which team emerges as 'best of the rest'.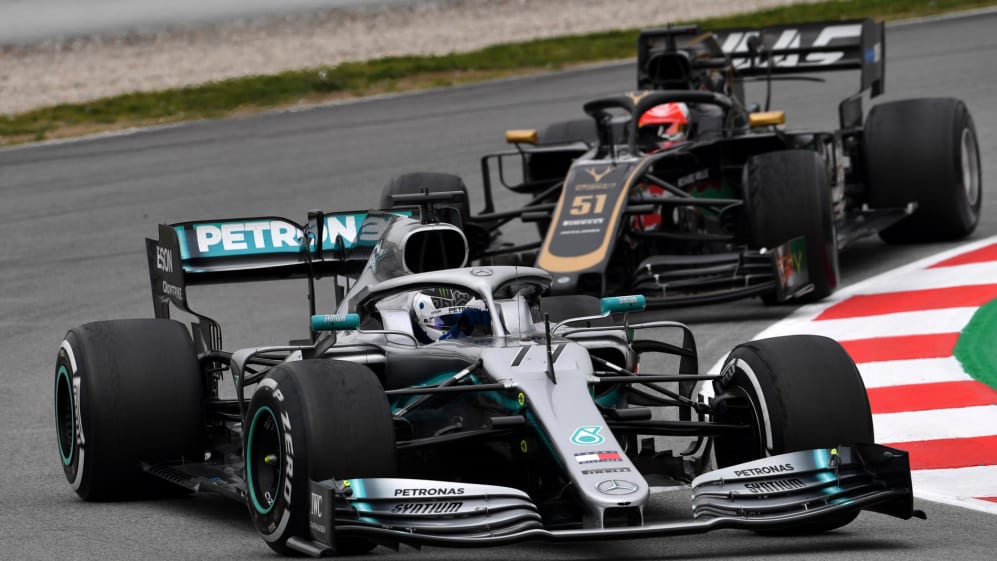 Haas looking to solve their reliability issues
Haas came away from Week 1 with a tyre-adjusted third-fastest time, but it was an "annoying" week for the team, in the words of Team Principal Guenther Steiner. Four of the week's 11 red flags were caused by Haas cars stopping out on track, with the team claiming electronic gremlins as the main cause, while Kevin Magnissen was left miffed by a faultily-fitting headrest that forced him to give up his VF-19 to reserve driver Pietro Fittipaldi midway through his Tuesday running.
Given that petty niggles caused the team to sacrifice two strong points-paying positions at the 2018 season opener in Melbourne – when cross-threaded wheel nuts forced the retirements of both Magnussen and Romain Grosjean – Haas will be looking for a trouble-free Week 2 to make sure that they're as operationally slick as they can be for the start of the 2019 season.
Pre-season Testing 2019: What we learned from Test 1
Williams making up for lost time
Only the most heartless could fail to have been moved by Williams' plight in getting their FW42 to Barcelona. Setbacks with the car's gestation meant that when running ended on Thursday, Williams drivers George Russell and Robert Kubica had logged just 87 laps between them. Sebastian Vettel managed nearly double that on Day 1, while Williams' engine-suppliers Mercedes topped the Week 1 testing tally with a total of 606 laps.
A silver lining? Well, given the rumblings that, even after the car had arrived, it would be disastrously slow, George Russell's best tyre-adjusted time put him around three seconds off the ultimate pace – not brilliant, but similarly not the two seconds off the previous Williams FW41 that some had predicted, while Russell also revealed that they hadn't been running at anything like full power yet. Let's hope for some positivity for the Grove team in Week 2.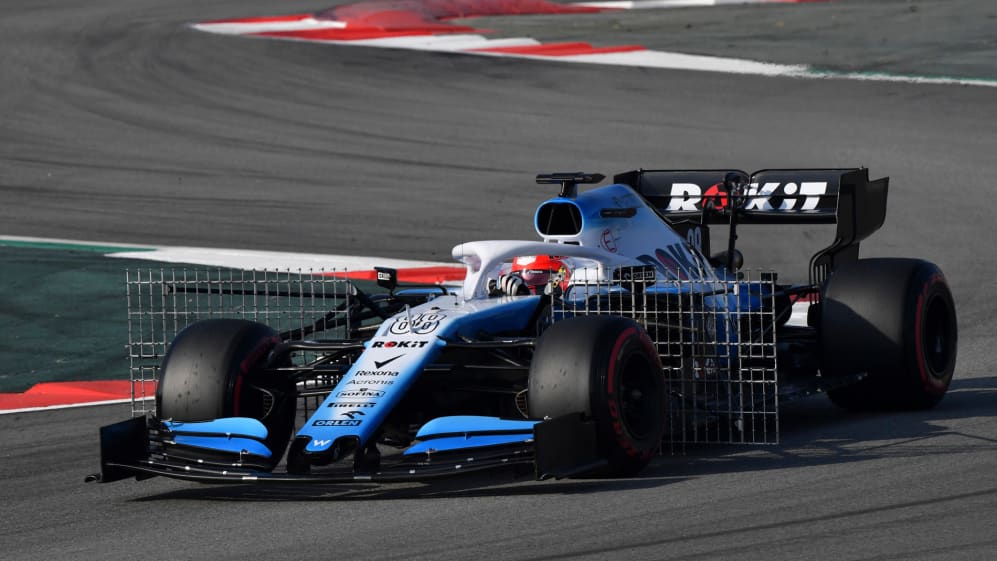 Rookies continuing to get up to speed
All three rookies for 2019 – Toro Rosso's Alexander Albon, McLaren's Lando Norris and Williams' George Russell – gave a fine account of themselves in Week 1. Sure, there were embarrassing moments for Albon and Norris on Days 2 and 4, both stuffing their cars into the gravel at sub-100km/h speeds.
But similarly, they overcame those setbacks with aplomb, Albon and Norris both setting faster tyre-adjusted times than their team mates, while for his part, Russell did well to shut out the chatter around the Williams team and keep their run programme as on track as it could have been. There may be more incidents for the rookie class of 2019 in Week 2, but judging by the first four days of running, all three look to be deserving occupants of their Formula 1 seats.