Feature
F1 TRACKS: Listen to Kylie Minogue's playlist ahead of the Bahrain GP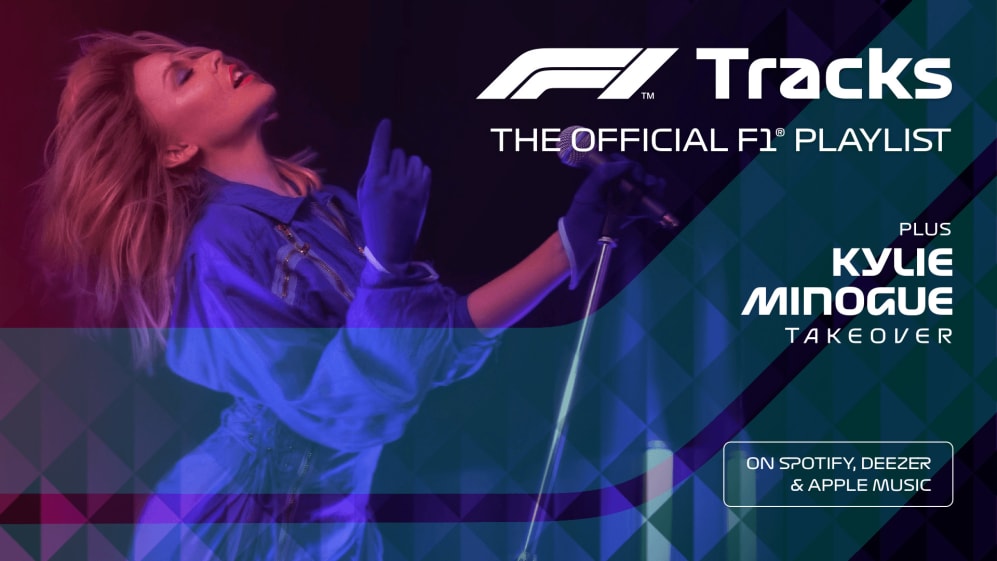 F1 Tracks has a very special takeover ahead of the 2021 season-opener, with Kylie Minogue herself picking a playlist of tracks to get you going – plus an exclusive Q&A with the Aussie princess of pop herself.
As well as her own singles – including Spinning Around, Magic and Real Groove from her 2020 release Disco – Kylie picks a diverse range of tracks from the likes of Stormzy, MGMT, Daft Punk and Q-Tip.
She also lets us into her favourite F1 driver (no prizes for guessing the answer), gives us an insight into why performing live is like a Formula 1 pit stop, and tells us about her latest album. Scroll down to read the Q&A.
Listen to Kylie Minogue's F1 Tracks takeover on Spotify, Apple or Deezer.
Kylie Minogue Q&A
Are there any similarities between the buzz of F1 and buzz of live music?
The logistics of setting up an F1 event make even my biggest shows seem small but, there are definitely similarities! They're both live events with adrenalin and excitement and both have that 'traveling circus' feel where the entire show is packed away and rolled to the next destination. Also, even though you do as much prep as possible, there is the thrill of the unknown, of what you can achieve with one more show or one more race.
I have also described my wardrobe 'quick-changes' on a concert as being like pit-stops. I'm happy if I can find a way to cut them down by a few seconds … if I ever get a stop-watch and break it down to milli-seconds, then I'll feel VERY F1!!
Favourite Driver?
Daniel Ricciardo
Favourite F1 Track?
Melbourne
What are your favourite memories from following Formula 1?
Being as close to the pit stop as a guest can be! Also, being on the grid just before race time. I love the energy and the focus that have to merge perfectly for the driver and their teams.
Tell us about your latest album Disco?
My album is about the dance floor and the many emotions we have or we associate with it. It can be pure escapism, joy, lust, tears, that first kiss or that favourite song. It's like another world where we can lose ourselves or, discover ourselves. The first vinyl I ever put on a record player were disco albums and when I started making this album, I appreciated more than ever that this genre has been a constant presence in my life.
Have you ever performed during a Grand Prix weekend?
In 2016 I performed at the Singapore Grand Prix. There was an incredible atmosphere in the city with the race and my entire team were so excited to be part of it. The crowd were amazing and it was an unforgettable (and hot!) night!