Feature
F1 Tracks: Listen to SuperM's takeover playlist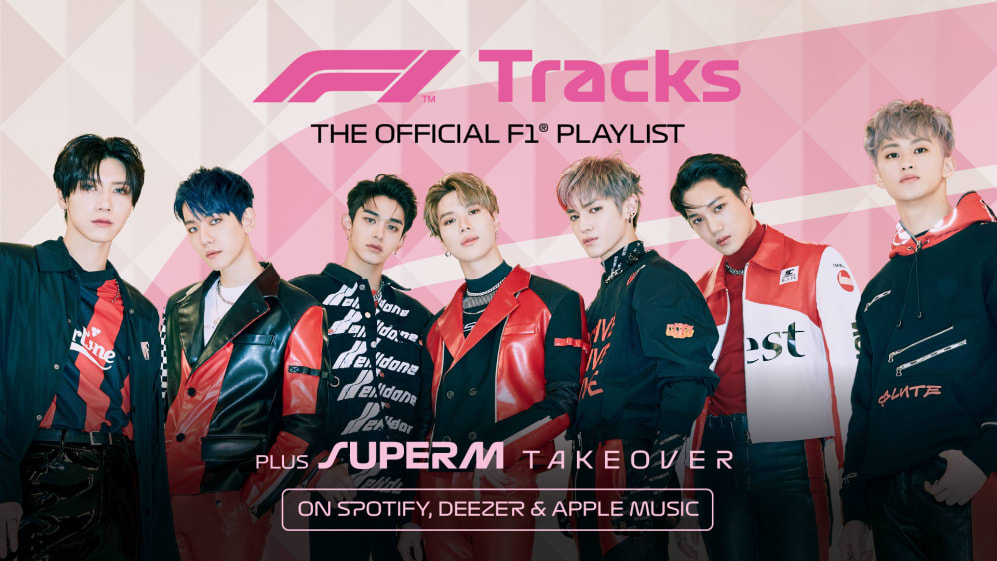 This week's F1 Tracks takeover has just landed with K-pop supergroup SuperM providing the soundtrack for Formula 1's second race at the Bahrain International Circuit in a week.
At the start of this year when SuperM's International tour was cut short, it didn't stop them from releasing their latest album Super One, from which they've selected 100 and a special remix of ONE, which combines two of their previous tracks – Monster and Infinity – to form part of their curated playlist.
When asked if they could select one of their songs as the new F1 theme tune, the supergroup responded with their 2019 classic – the aptly named 2 Fast. Scroll down for the Q&A with SuperM.
Listen to SuperM's F1 Tracks takeover playlist on Spotify, Deezer or Apple Music.
Q&A with SuperM
What is your favorite song from your takeover and why?
Kai: I'd have to say my favorite song from our takeover is ONE by SuperM. It's a remix that actually combines the two tracks Monster and Infinity, both separate tracks on the Super One album. ONE is a hybrid remix track that has its own unique sound and really stands out. It's got a message of hope and positivity, which is why I'd like to recommend this song as well.
If one of your songs was to be a new theme tune for F1, which would it be?
Baekhyun: I'd like to suggest 2 Fast!
What is something F1 and your music have in common?
Taeyong: When we're on stage, it feels as if we're racing. Time goes by quickly, and you can see our performances are very powerful and fast-paced as well.
What are you missing most about performing in front of a live crowd?
Taemin: I miss all the cheering, and the atmosphere it creates. I also miss seeing the immediate reactions we get when we do something spontaneous.
You have mentioned that you hoped Super One will bring joy to fans, and a sense of unity as the world goes through this period of uncertainty. How have you been during this pandemic?
Ten: I've been pretty busy. I've been preparing to meet or interact with our fans in various ways, whilst also working on myself personally like studying languages, and spent time working on my vocals too. Let's all stay strong, and believe that we can meet soon!
What is your favorite song from Super One and why?
Lucas: Personally, my favorite song is Wish You Were Here. It's a track that goes well wherever you're at, so I listen to it often. The melody is very catchy too.
What are the hopes and dreams for 2021?
Mark: Next year, we wish to upgrade our level of music even more and show the world even more sides of SuperM. Our desire is to continue to spread our energy to the fans and comfort them through our music and performances. Hopefully we get to see them in person soon!