Feature
F1 Tracks: Listen to Sergio Perez's playlist takeover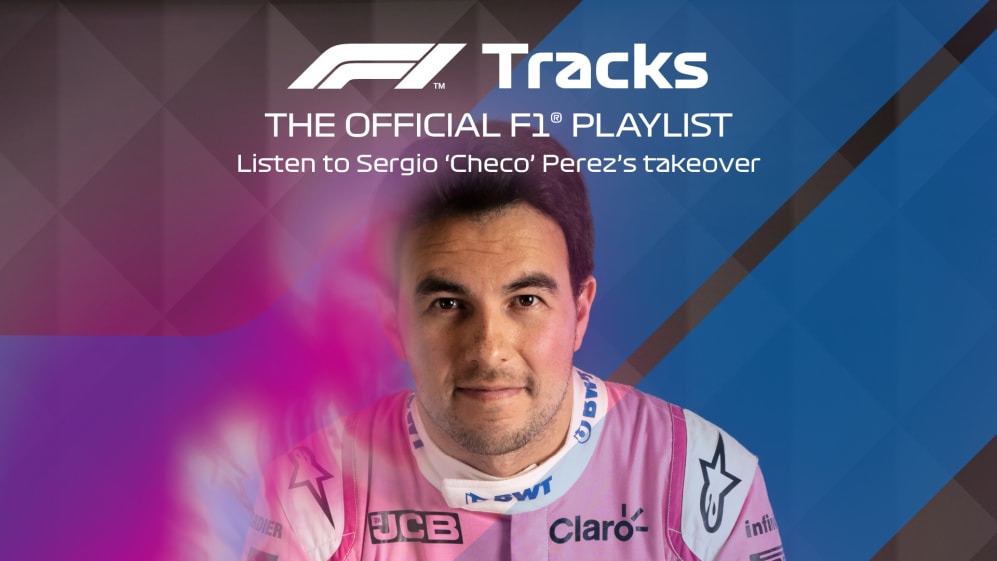 The latest F1 tracks driver takeover comes courtesy of Racing Point ace Sergio Perez, who has 28 songs from artists such as Tones and I, Coldplay, Enrique Iglesias and Maroon 5.
Fresh from a fourth-place finish at the Eifel Grand Prix, the Mexican driver reveals what music gets him going with a huge number of Latin hits from the likes of Colombian groups Morat, Bacilos and Argentine singer Diego Torres.
Perez also reveals his biggest musical influences, including his guilty pleasures and desert island disc, in an in-depth Q&A, below!
Listen to Sergio Perez's F1 Tracks takeover on Deezer, Spotify, and Apple Music.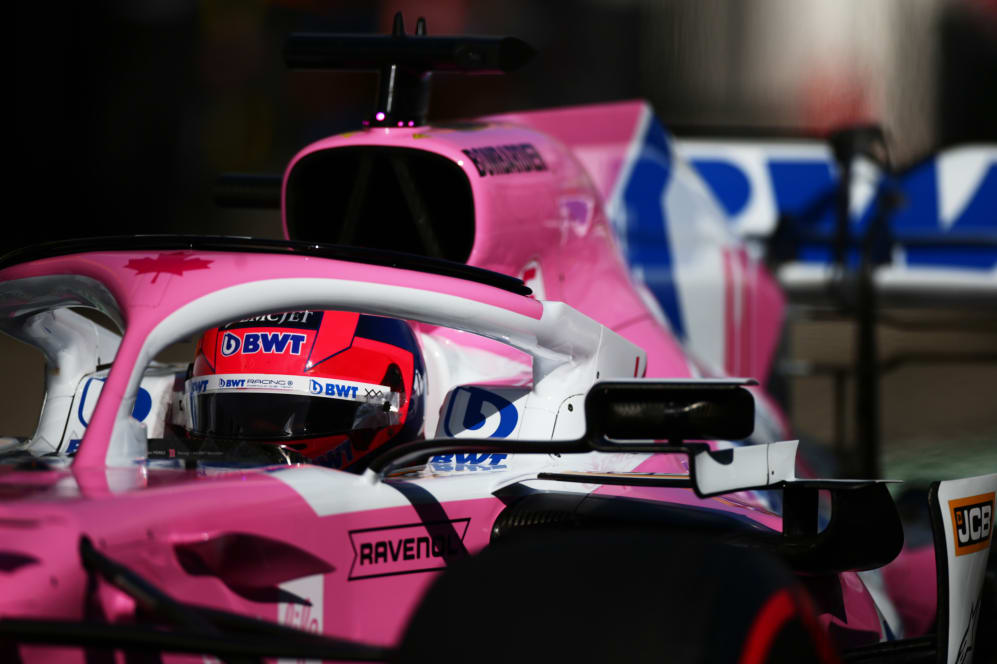 Q&A with Sergio Perez
What was the first album you bought?
It was a long time ago: I still remember those days when you were buying the CDs! The first album I bought was Caraluna from a Colombian group called Bacilos. That was the first one and probably the last one that I bought because then the technology moved on a bit.
Which artist dead or alive would you love to see perform live and why?
Definitely Michael Jackson – I really liked him. I actually went to the show they do in Vegas and it's impressive, so it would've been really nice to see him live.
READ MORE: Perez says he's keeping 'all the doors open' as he's quizzed on possibility of 2021 Red Bull switch
If your driving style could be summed up by a song, which one would it be and why?
That's a tricky question! It would be a hardcore song. Some heavy metal stuff.
Who is the best artist you've seen live?
I've never been to one of his concerts, but I saw Andrea Bocelli perform the national anthem in Italy. I really admire his voice and what he's done for music.
If you were stranded on a desert island and were allowed to take three albums with you, which would they be?
My music taste is so bad, but I would take both of Morat's albums with me and maybe Michael Jackson's greatest hits!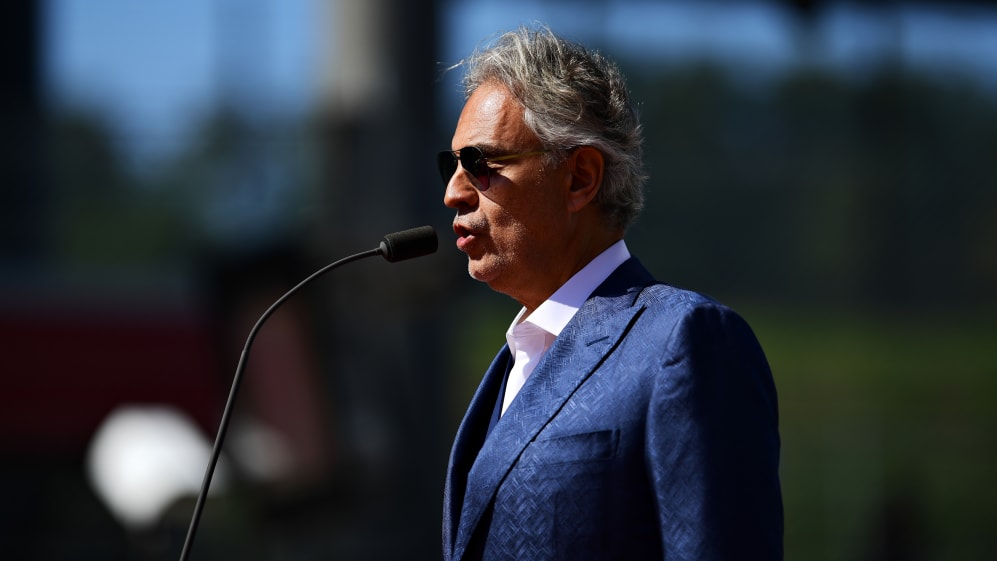 What's your guilty pleasure when it comes to music?
We have a group in Mexico called RBD. That is one to be embarrassed about.
You work hard on your fitness outside of the car. Which tracks really help push you through a workout?
Not really, when I am training, I am training with Xavi [Martos] and he speaks a lot.
Which tunes do you blast through your headphones to get you in the zone before a race?
There's one from an Argentinian singer, Diego Torres, called Color Esperanza. It's about not giving up so it's a song I use a lot.
Which tunes do you like to celebrate to with the team after a successful race weekend?
Depends if we going to a party or onto a plane. We usually get on a plane. But I like Coldplay.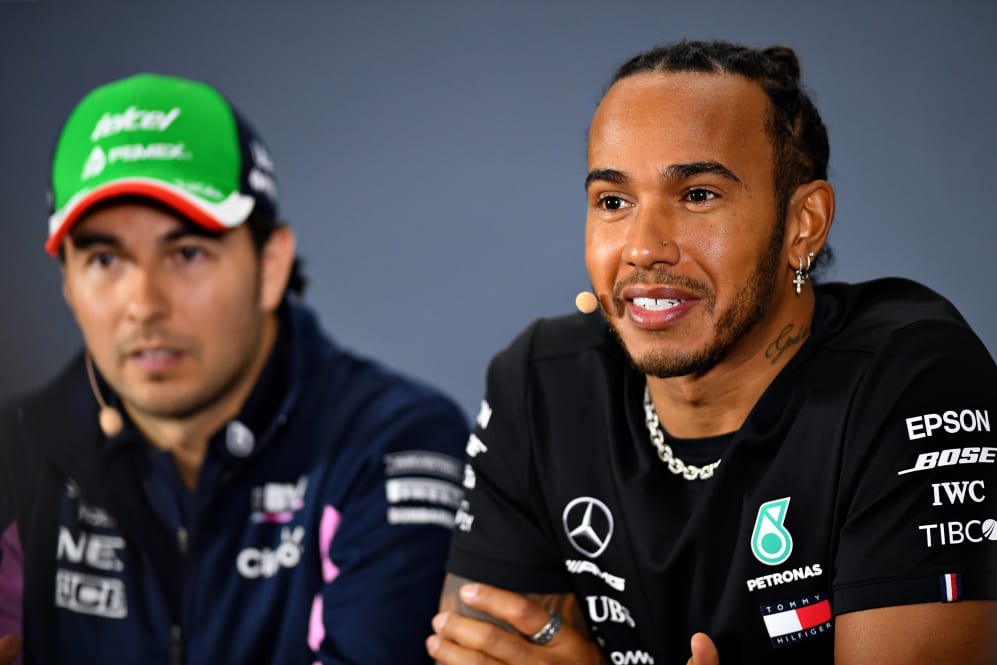 Suppose you are allowed music in the cockpit – you are hunting down the car in front of you for the lead of the Grand Prix in the closing laps. Which song to you listen to and why?
Guns N' Roses or something like that.
You form a supergroup with three other F1 drivers – who do you pick, and who plays what?
I will play guitar. Lewis [Hamilton] already has that rockstar style so he would be good for the group. He can be the frontman. Kimi [Raikkonen] can be on drums and Ricciardo has some good moves so he can be in too.
Is there a certain song which instantly reminds you of a moment in your F1 career?
Color Esperanza again.
Which of your fellow drivers on the grid have the best and worst taste in music and why?
Lance [Stroll] has a good taste in music. Kamui [Kobayashi] was different – he was into the electronic music.