Feature
F1 Tracks: Listen to the You Me At Six playlist takeover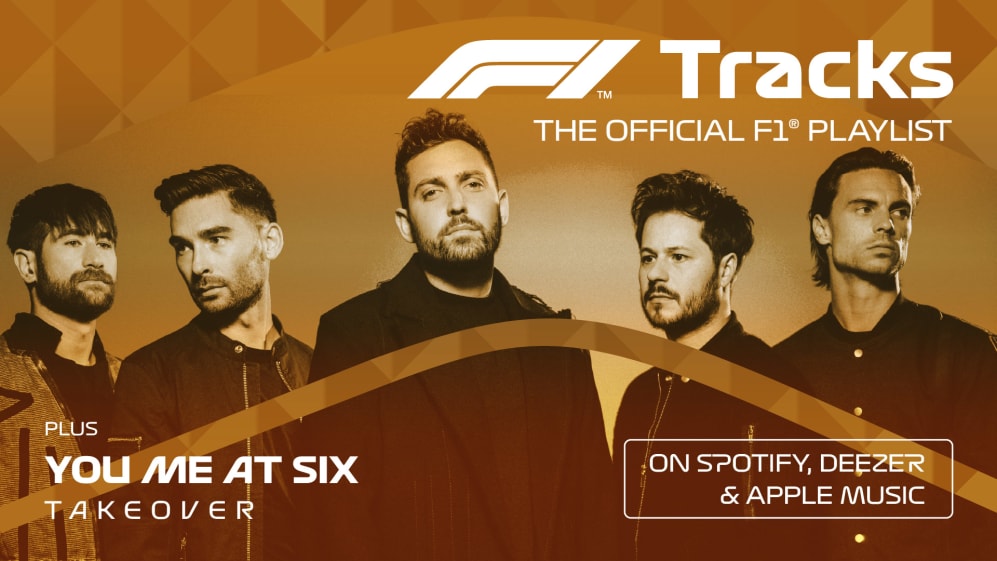 This week's F1 Tracks takeover has landed with UK rockers You Me At Six providing the soundtrack to F1's return to Portugal with Portimao hosting its first ever Grand Prix.
You Me At Six's playlist includes Wash Us in the Blood by Kanye West ft Travis Scott, Kasabian's Club Foot, The Prodigy's The Day Is My Enemy and Gorillaz with Feel Good Inc. among other songs set to get you in the mood for the Portuguese Grand Prix.
Scroll down for a Q&A with You Me At Six's guitarist Max Helyer who reveals which one of their songs he'd want to be the new theme for F1, and his favourite driver from the current grid.
The full You Me At Six F1 Tracks playlist can be found on Spotify, Deezer and Apple Music.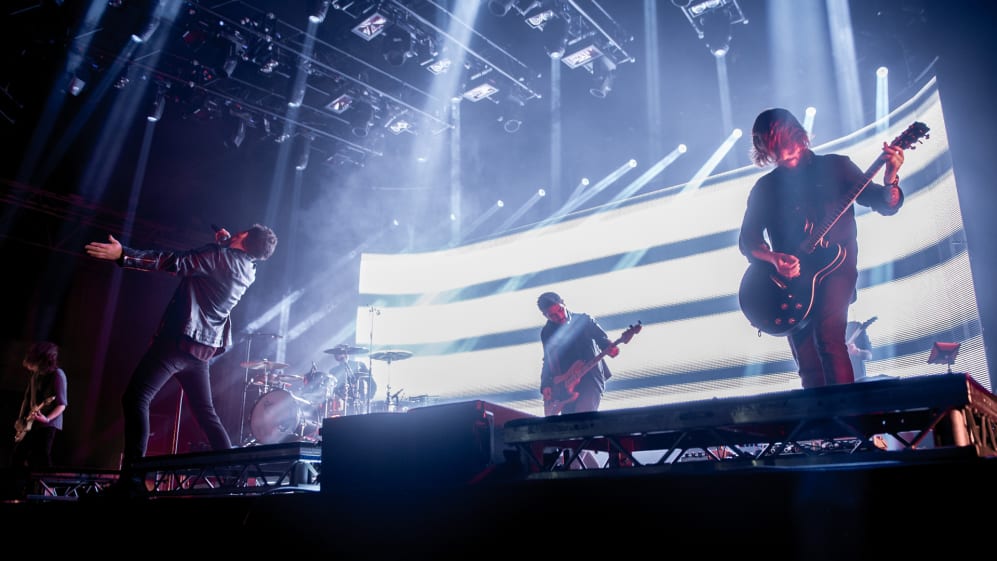 Q&A with You Me At Six guitarist Max Helyer
What's the best thing about F1?
The best thing about F1 is the drama and excitement of Turn 1 and the scramble that ensues shortly after. I can't imagine the pressure the drivers are under after practice, qualifying and the build-up before the race. Trying to get your car safely through a pack of 19 other cars who all want your position must be insane. It's made for some of the biggest ups and downs in sporting history.
Any similarities between the buzz of F1 and buzz of live music?
I've never driven an F1 car but I can imagine the buzz being similar. The teams arrive early to set up much like setting up a live show and testing is their equivalent of our sound check! The buzz of hearing a live crowd screaming back at you whether on stage, or cheering you round a track at 200mph, is insane and must help spur the drivers on.
Favourite Driver?
My favourite for this season has to be Lando Norris. It's great to see someone so young, in an up and coming car getting stuck in with the bigger and more experienced drivers. His blistering final lap in Austria to jump up to 3rd and finally get his first podium in F1 was inspiring to watch and I look forward to seeing his career progress in the future.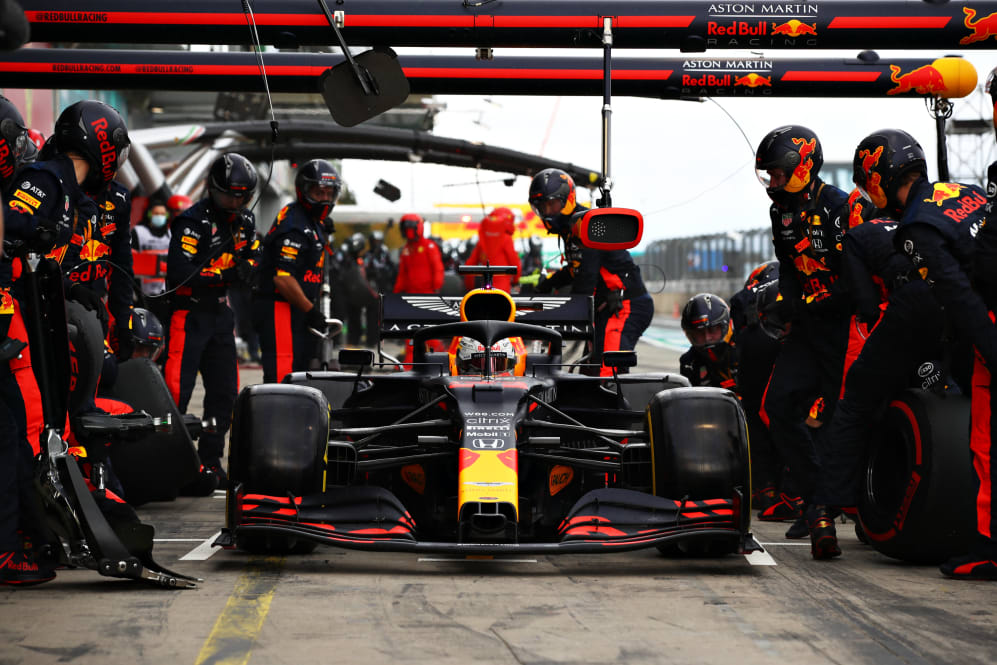 Favourite team?
My favourite team tends to change depending on who's driving but I'd say my long-time favourites have been Red Bull. Their history with Daniel Ricciardo and Sebastian Vettel has always interested me and to see Max Verstappen coming through the last few years has been great. We have a song called Underdog and it's always been part of our philosophy to back the underdogs. Red Bull have always been there to battle the more dominant Mercedes and Ferrari and give them a run for their money. They have the pace and drivers to put a spanner in the works every so often which keeps the sport fresh and exciting.
Favourite F1 Track?
I really enjoy watching the street circuits of Baku and Monaco, tight corners and hard overtaking make for a really exciting race. Spa-Francorchamps has always been a firm favourite as well, watching the cars go flat through Eau Rouge and some of the moves that have been pulled off there is absolutely crazy.
Please suggest a song for our playlist?
Royal Blood – Trouble's Coming. This song has a lot of energy and suspense which is perfect for getting in the mood for the F1 weekend.
If you could pick one of your songs to be the new theme tune for F1, which would it be and why?
It would have to be a song called Plus One. It's a fast paced song with loud, siren-like guitars. When we wrote this song we actually had a driving song in mind, we wanted to create a song that you instantly want to turn up and drive fast to on a road trip.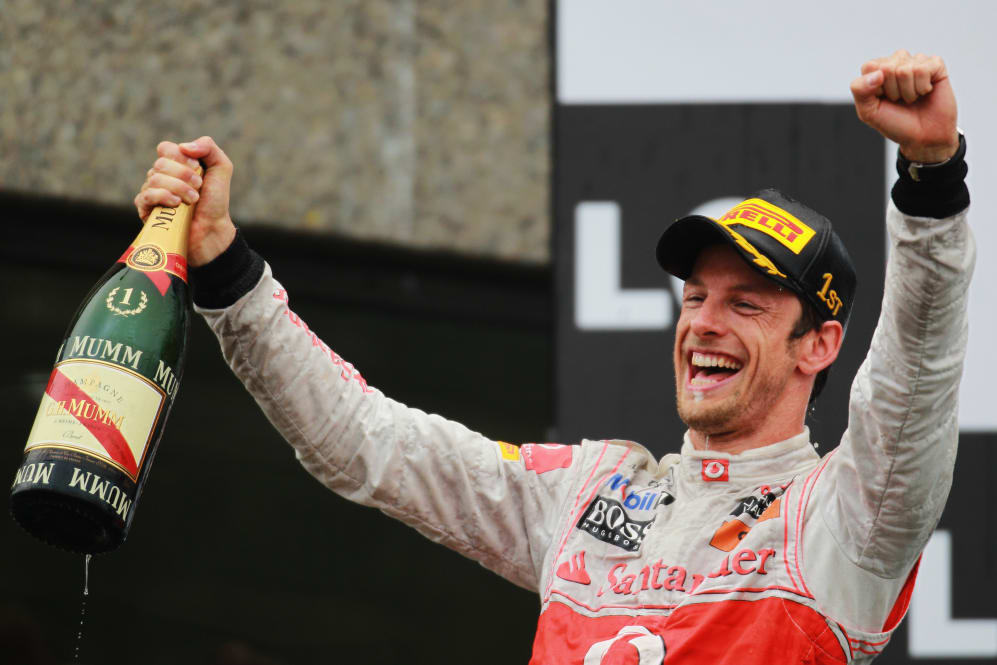 What are your favourite memories from following Formula 1?
There's been a lot over the years. I always loved the ritual of me and my family getting together on the sofa on a Sunday and sitting down to watch the race. It was something we all enjoyed and have lots of great memories growing up watching it together. Button's comeback in Montreal 2011 stands out as watching him come from the back to first place with such dramatic conditions was unbelievable.
Which F1 driver do you think would make the best music artist and why?
I think Ricciardo would make a great frontman for a band. He already has a clear love for music and has guested with other bands for fun. He has a lot of charisma and seems pretty easy going so he would do well. I'd also like to see Kimi give it a go…
You could go to a gig with three people dead or alive, who would they be and what band/artists would you go and see?
I'd go to Glastonbury festival with Jimi Hendrix, Kimi Raikonnen and have the legend that is Murray Walker commentate the whole thing. Now that would be a party!