F1 will be 'difficult to let go of' says Hamilton as he stands on verge of record 92nd win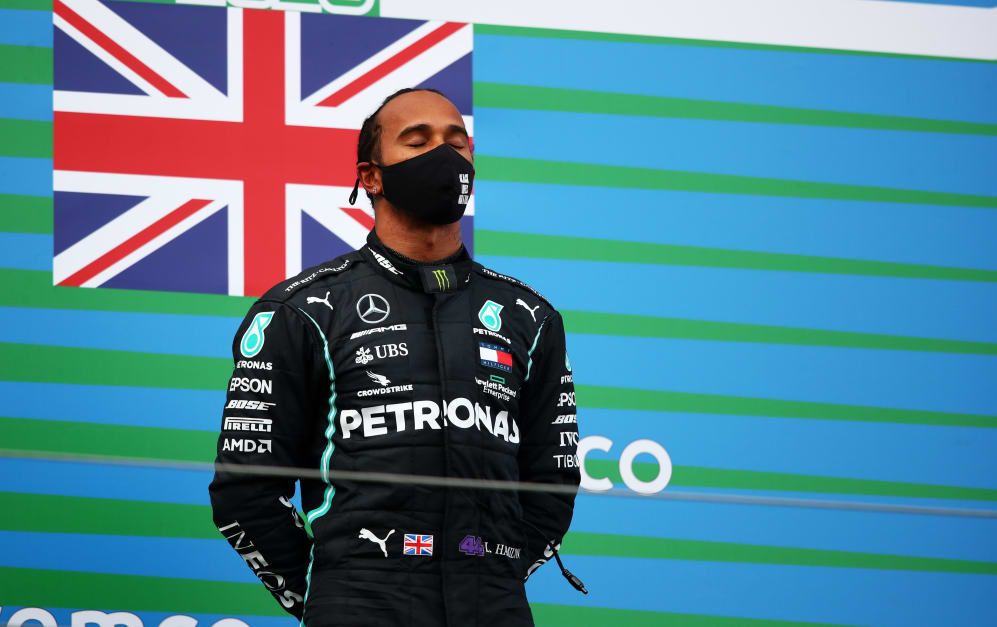 Lewis Hamilton's next win will be his 92nd in Formula 1, a feat which will see him become the most successful driver in the sport's history in terms of victories. But with the wins still coming thick and fast despite being in his 14th season, Hamilton has admitted that he's enjoying being an F1 driver as much as ever – and not relishing the prospect of hanging up his helmet one day.
Hamilton drew level with Michael Schumacher on 91 victories after triumphing at the Eifel Grand Prix, while with team mate Valtteri Bottas retiring from the race, Hamilton's advantage in the drivers' standings over the Finn stretched to 69 points – with the Briton seeking to match Schumacher's record of seven world championships this season too.
READ MORE: Wet weather mastery and Monaco magic – The most iconic of Hamilton & Schumacher's 91 wins compared
But with one eye on the day he decides to walk away from the sport, Hamilton admitted after his Eifel Grand Prix victory that leaving Formula 1 would be a wrench.
"Like everyone here, I love doing what I do," he said, after winning out over Red Bull's Max Verstappen and Renault's Daniel Ricciardo at the Nurburgring. "It's so hard and I think I would be willing to say there's potentially not enough respect that is given to all these drivers who dedicate their lives in terms of preparation, the amount of work that goes on.
"The background to be able to do what all of us do in this sport, past and present, is really remarkable and I love being a part of that.
"I love that challenge. I love the challenge that Max gave me today. I love seeing him behind me, seeing the challenge that Daniel gave Max also, the sport, the smell of it, the whole aura and atmosphere it creates is going to be difficult to let go.
"But I do feel, whilst I'm older than these guys [Verstappen and Ricciardo], I feel as young as them, at least in spirit. I'm still very much a kid when I'm off the camera. That will probably change when I start seeing grey hairs and stuff but I'm good for now!"
READ MORE: 'I can't respect his efforts enough' – Vettel, Verstappen and more praise Hamilton as he matches Schumacher's 91 wins
Meanwhile, asked whether he had a target for the number of wins he wanted to achieve in his career before he retires, Hamilton replied: "I can set goals and I'll continue to charge on and try to see what is possible.
"I think I've got the best team behind me, who continuously inspire me. Each year I come back to the factory and see these guys pumped up and focused and being incredibly smart and innovative every year. And also just so welcoming to me, you know. You would have thought that after all this time we'd get fed up with each other, but we don't. There's a real love within this team and I'm grateful for that."