Ferrari drivers seeking further improvements to take fight to Mercedes in qualifying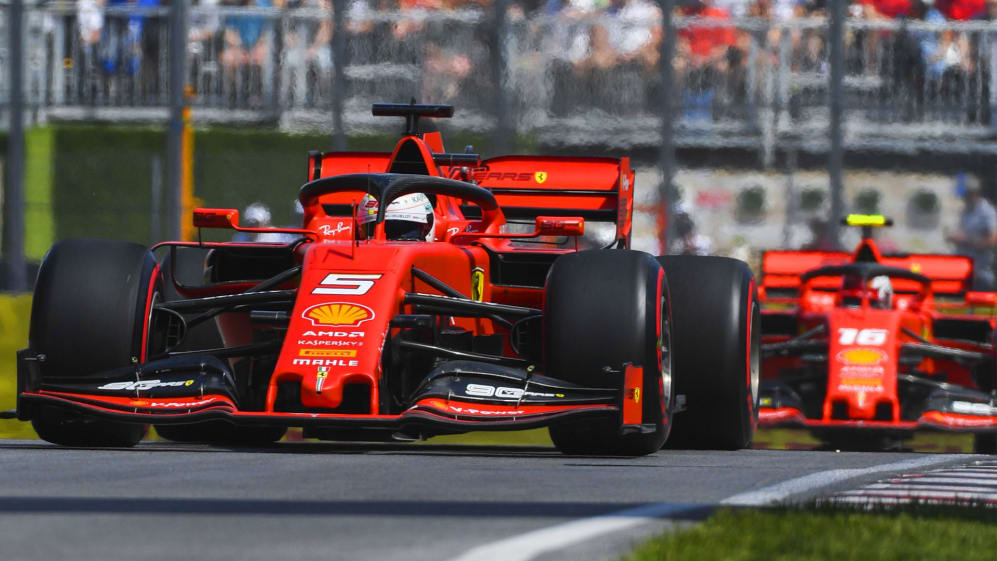 Can Ferrari get on terms with Mercedes in qualifying for the Canadian Grand Prix? It was the question on everyone's lips after a strong set of results from the Scuderia in Free Practice 2 that saw Charles Leclerc and Sebastian Vettel head the time sheets, a tenth up on Valtteri Bottas' best time for Mercedes.
With Leclerc having been almost a second off the Mercedes in Free Practice 1 in Montreal, the qualifying simulation runs in FP2 saw the Monegasque turn the tide as he set a fastest time of 1m 12.177s. That was 0.134s quicker than Valtteri Bottas managed, as the Ferrari SF90 appeared to find its groove around a cleaner Circuit Gilles-Villeneuve, where track temperatures during the Friday afternoon session reached nearly 50 degrees Celsius.
READ MORE: Leclerc leads Ferrari 1-2 in FP2 as Hamilton hits the wall
Despite that, however, Leclerc maintained that there was still work to be done if the Scuderia wanted to challenge Mercedes in qualifying.
"It's not because we did one-two today that it will be the same tomorrow," said Leclerc at the end of Friday. "We need to work and try to improve.
"It has been a positive day: the step we've done from FP1 to FP2 is very good; now we need to do the same one from FP2 to FP3 and FP3 to quali, and then hopefully we can challenge [Mercedes. But] I expect Mercedes to be the strongest car around here."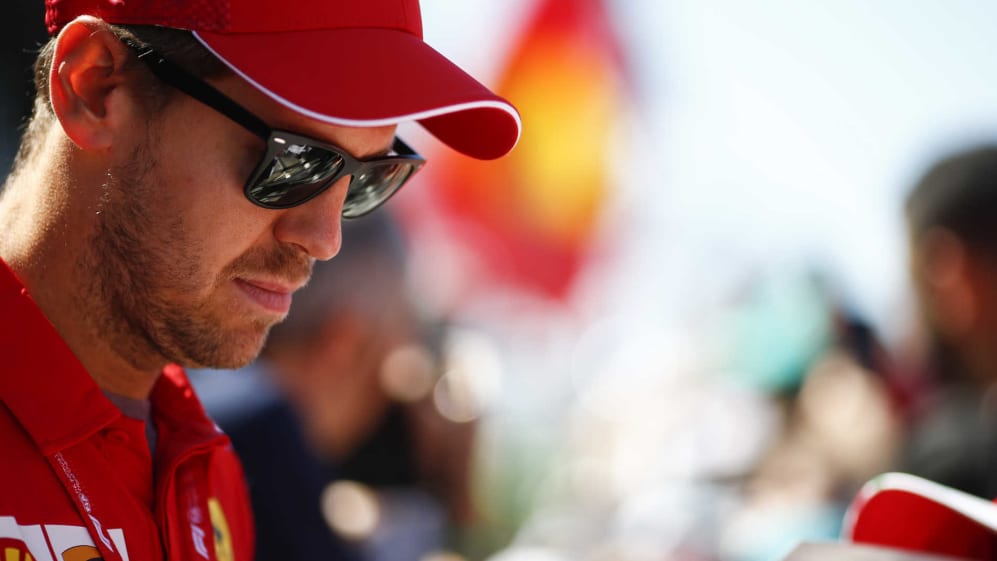 We're not the fastest. It looks maybe like that today, but I think there's still quite a reasonable gap to Mercedes
Vettel finished FP2 just 0.074s off Leclerc, as rival Lewis Hamilton was forced to sit out the majority of the session after making a rare error that saw him clatter into the Turn 9 wall, forcing Mercedes to change the entire rear end of his car.
But despite the hardships his rivals were facing on Friday, Vettel too believed that improvements were needed on Ferrari's side, especially in their long-run pace, if they were to finish ahead of the Silver Arrows on race day.
"We're not the fastest," he said. "I know that in terms of results, if you look at the one-lap performance, it looks maybe like that today, this afternoon, but I think there's still quite a reasonable gap to Mercedes.
"We'll see what happens tomorrow in qualifying and then the strategy that everybody picks for the race. But the tyres didn't last very long, the very soft compound. Overall, I think it was not so bad, but we certainly need to improve if we want to put the car in a very good position for Sunday's race."
READ MORE: Hamilton facing set-up 'guestimate' after losing track time to crash
Many believed coming into the weekend that the characteristics of the Circuit Gilles-Villeneuve would allow Ferrari to re-find a Bahrain level of performance, which saw Charles Leclerc dominate the weekend until an issue left him to finish the race in third. And helping on the reliability front in Canada, Vettel and Leclerc are both running new turbochargers and MGU-H units in their SF90s, to go with the upgraded power units that the team brought to Spain. Because when you're fighting with a team as mighty as the current iteration of the Silver Arrows, every little helps…