Feature
Ferrari on the attack, Haas on the hunt, and track limits – What To Watch For in the Austrian GP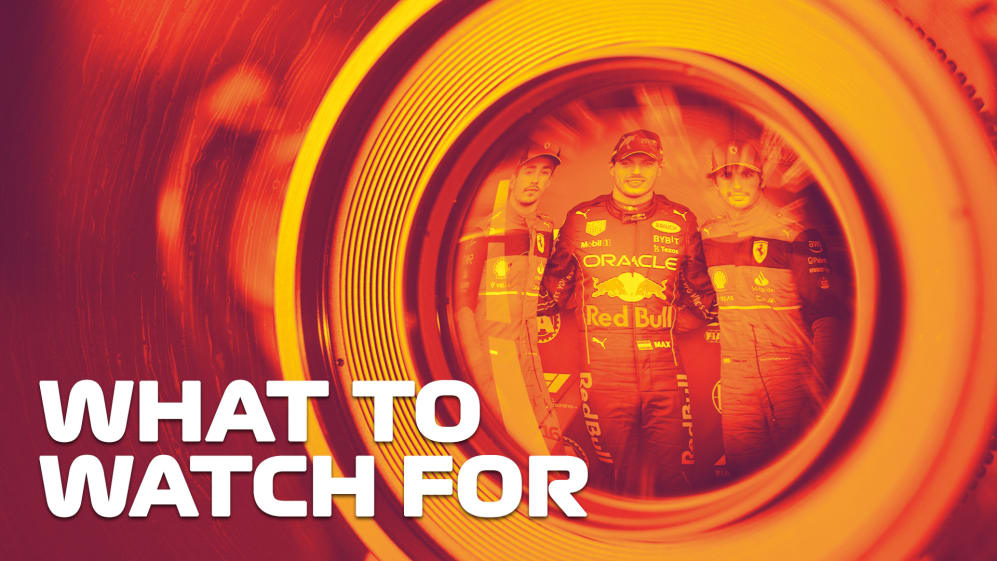 From the next instalment of a simmering rivalry to Haas chasing a double, and from Alpine looking to bounce back to a specific challenge of the Austrian circuit, we've picked out some of the key aspects to keep an eye on at the Red Bull Ring in Sunday's Grand Prix…
1. Verstappen vs Leclerc reignited
We've had to wait a few races for a true battle between the drivers who were the original lead title contenders, but the stage is set for another one on Sunday. Max Verstappen led from lights to flag in the Sprint, but Charles Leclerc resisted team mate Carlos Sainz's early attacks before closing in on Verstappen later on.
READ MORE: Verstappen leads battling Ferraris for Sprint victory and P1 grid spot for the Austrian GP
The pace was enough for Leclerc to say: "We are quick. We can get them tomorrow," over team radio at the end of the race, as he felt Ferrari was a little quicker at the end of the Sprint.
That would bode well for a battle between the two in the Grand Prix itself, and Saturday's impressive recovery from Sergio Perez puts him in the mix too.
Perez started 13th after losing his best Q2 time from qualifying on Friday, but climbed through to fifth with a strong drive and looked to have the pace advantage to clear George Russell too, so he will look to put pressure on Sainz early on.
2. Haas after double points again
After ending a wait of three years to score points with both drivers at Silverstone last weekend, Haas are in a position to do it all over again this Sunday.
A strong qualifying performance saw Kevin Magnussen and Mick Schumacher qualify in the top eight, and both went on to finish in the top ten in the Sprint with Magnussen picking up two points in seventh and Schumacher coming home ninth.
READ MORE: Who gained and lost the most positions in the Red Bull Ring Sprint?
The pace they both showed in trying to hold off Lewis Hamilton was impressive and suggests Haas can keep their starting positions, with Magnussen finishing ahead of the Mercedes (although Hamilton was struggling with a steering issue) and Schumacher only losing eighth late on.
However, one potential spanner in the works could be team orders after Schumacher was unhappy he was left exposed to Hamilton late in the Sprint having been sitting behind his team mate for much of the race.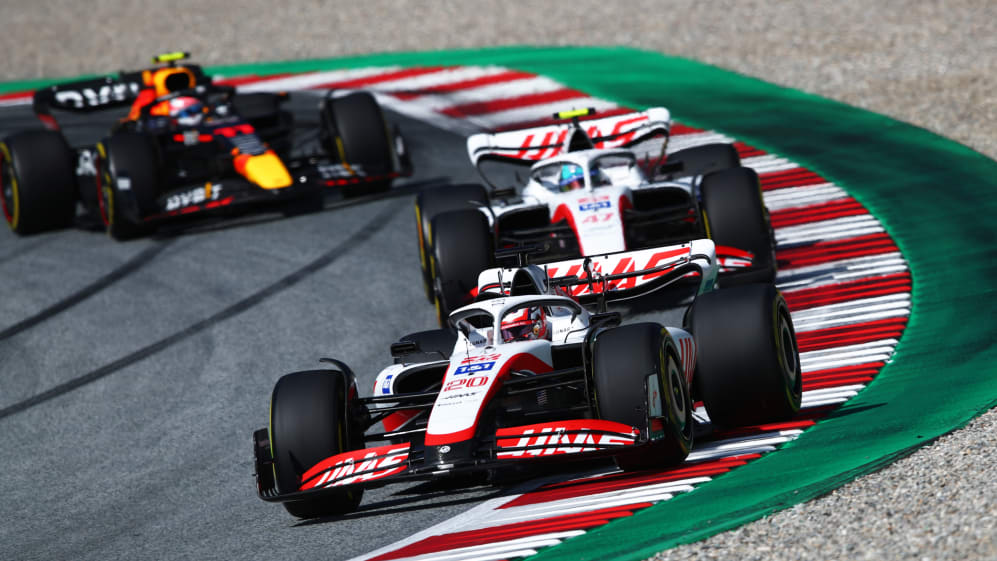 3. Alpine concerns
Another team that might have been targeting a big points haul this weekend is Alpine, who were starting the Sprint from fifth with Esteban Ocon and eighth with Fernando Alonso. At least, that was the intention.
Alonso's car wouldn't start on the grid and he was wheeled into the pit lane before the race got underway, with Alpine trying to resolve the suspected electrical issue but ultimately not being able to do so. That missed opportunity was at least softened by Ocon having a strong run to finish sixth, only losing a place to Perez during the Mexican's impressive recovery.
READ MORE: Alonso calls failure to start Sprint 'frustrating' after issue costs him P8 grid slot
But Ocon then also suffered some sort of issue immediately after the chequered flag, stopping on the exit of Turn 1. The Frenchman admitted his race could have been ruined by the issue, with Alpine investigating ahead of tomorrow's race.
Hopefully Ocon will be fine to take up sixth on the grid, but either way it is always thrilling to watch Alonso try to fight his way through a field and the Spaniard will be looking to put on a show.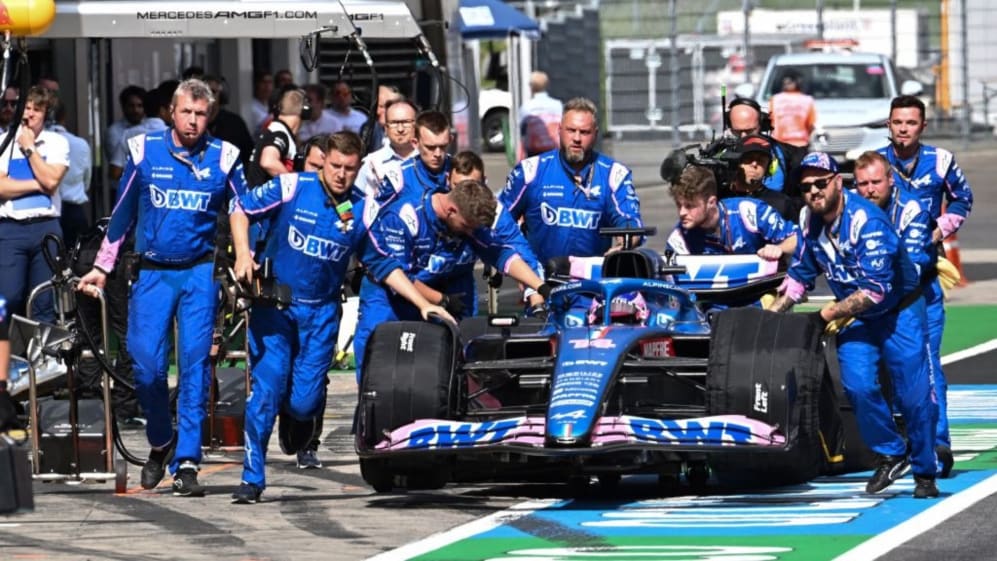 4. Bottas from the back
While there was drama throughout Friday and Saturday, one of the earliest-known impacts on the grid was delivered by Alfa Romeo as FP1 started, with Valtteri Bottas taking a new power unit that pushes him to the back of the grid.
The Finn has been in excellent form since moving from Mercedes over the winter, with Baku being the only race he has finished this season that he hasn't scored in – a run that includes three top-six results.
WATCH: Alfa Romeo engine misfiring affected Sprint performance says Bottas
The Alfa Romeo has regularly been a competitive car in race trim and Bottas will be confident of moving through the field after finishing the Sprint in the top ten and right on the gearbox of Mick Schumacher.
His team mate Zhou Guanyu also made progress after a pit lane start in the Sprint, climbing to 14th and leaving both with the potential to move forward.
5. Track limits
If there is one message coming from race control that has been repeated throughout every session so far it is has been 'lap time deleted - track limits', with the stewards trying to police multiple corners around the circuit.
FACTS AND STATS: Verstappen extends Austria hot streak with Red Bull Ring Sprint win
Running wide at Turn 9 cost Perez one of his timed laps in Q2, and then going off track at Turn 8 eventually led to him being demoted to 13th on the Sprint grid. While Perez managed to recover to fifth place, it shows how costly pushing the limits can be.
And it's not just in qualifying that they are policed, with drivers getting warned after the third occasion they exceed track limits during a race. At that point they will receive a black and white flag that informs them they are one more infringement away from a penalty.
If they exceed track limits again – without the stewards deeming they were forced to do so – then they will receive an automatic five-second time penalty.
But the way they race each other is also under scrutiny, with drivers having to leave space on corner exits where another car is significantly alongside.
HIGHLIGHTS: Watch the action from the Sprint in Austria, as Verstappen beats duelling Ferraris
Turn 3 and Turn 4 are the main action spots where drivers often go wheel-to-wheel, and as Alex Albon found out when he didn't leave space for Lando Norris in the Sprint, a five-second time penalty can also follow for forcing another driver off track.
If those penalties are applied at the finish, it can lead to some thrilling closing laps as teams focus on the gaps between, just as we saw when Norris took his maiden podium by getting within five seconds of Lewis Hamilton back in 2020.