Ferrari performance 'even worse than expected' admits Leclerc after difficult start in Austria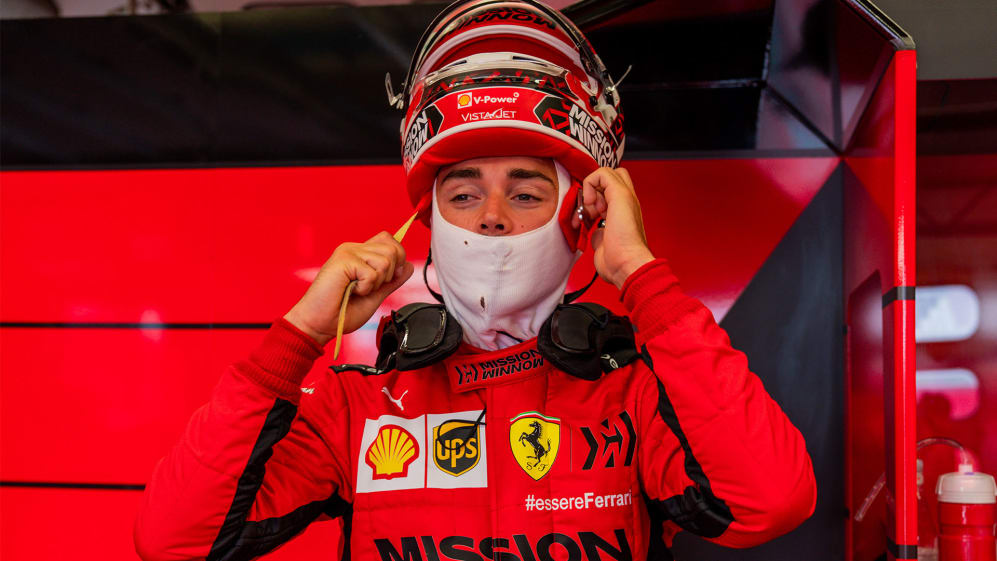 Ferrari may have downplayed their chances coming into the Austrian Grand Prix weekend – but even Charles Leclerc couldn't hide his surprise at his team's performance, or lack of it, after the first two sessions of the Red Bull Ring weekend.
Once the qualifying simulations in Free Practice 2 on Friday had been wrapped up, Leclerc – last year's Austrian Grand Prix pole sitter – found himself down in a lowly P9, nearly a full second off Mercedes' Lewis Hamilton. And the Monegasque was understandably downbeat when he faced the media on Friday night.
"It feels good to be back in the car, but on the other hand it's not a great day for us," said Leclerc. "Probably even worse than we expected. Lots of cars are very close which is exciting to see on one hand, but on the other hand we would like to be fighting a bit more up in the standings, so we need to work quite hard for tomorrow and we'll see how it goes."
FP2 REPORT: Hamilton heads another Mercedes 1-2 with Racing Point's Perez third in Austria
READ MORE: Ferrari plan 'significant' change of development direction – but no power unit upgrade
Pushed on what deficiencies he'd discovered on the Ferrari SF1000 – which the team confirmed would not receive an aerodynamic or power unit upgrade this weekend, unlike both Mercedes and Red Bull – Leclerc replied: "The thing that is difficult is that the balance is actually not that bad… we need to catch up as an overall performance.
"It's also the speed in the corners, we seem to lose compared to the others. The balance was quite good but the overall grip of the car – I guess it's not only one thing, it's also the full package that we need to upgrade.
"We'll try different ways for tomorrow, to try to make the car work in a different way and see if we can gain some performance… Obviously it's very crucial to make the right choices tonight to come back with a stronger car tomorrow."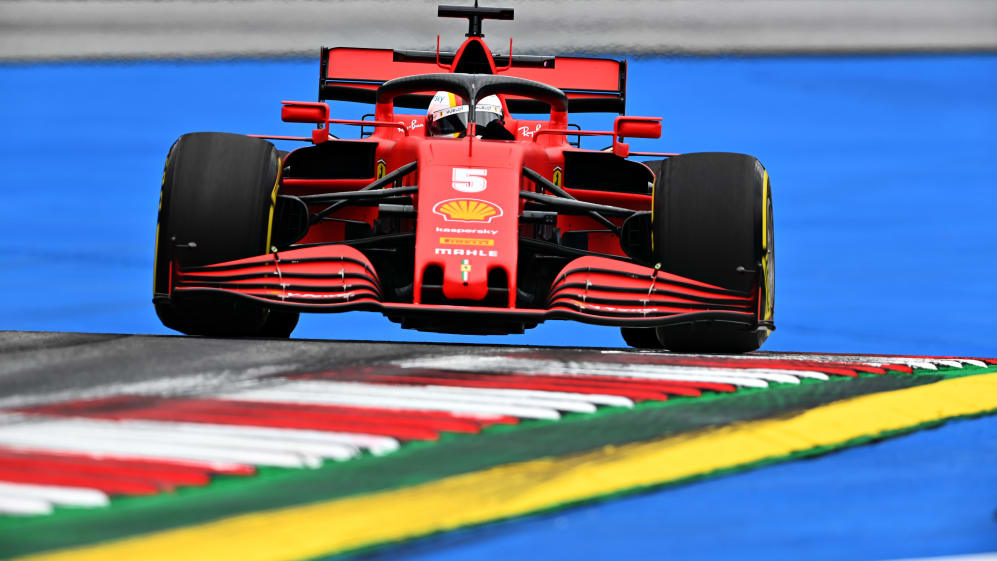 Team mate Sebastian Vettel, meanwhile, seemed less perturbed, having headed Ferrari's challenge with a fourth place in FP2, 0.337s up on Leclerc, but surprisingly behind the rapid-looking Racing Point of Sergio Perez.
READ MORE: 'There was never an offer on the table' – Vettel confirms there were no talks on a new Ferrari deal
"I think we had a decent day," said Vettel, who made some sensational comments to the media yesterday about his failed contract negotiations with Ferrari for 2021. "We didn't have any trouble with the car, so I think it was good first of all to be back in the car
"In terms of speed and competitiveness, it was an interesting day. I think we've seen, we're not at the top… I think Mercedes were very, very strong as expected. Then there's a lot of stuff going on behind that. It's very tight, so we'll see. I think tomorrow will be a big day and we'll try to obviously be the leaders of whatever group there is behind [Mercedes]."
One comfort for Ferrari was the lack of pace from rivals Red Bull on Friday as well, with Max Verstappen ending FP2 in P8 – although the Dutchman later revealed that he'd damaged his front wing on his fastest lap of the session – while Alex Albon was down in P13.