Ferrari say Mercedes's late-season speed was 'not a surprise' and feel they should have won a race before Brazil
Mattia Binotto believes Mercedes could have claimed more race wins in the closing stages of the 2022 F1 campaign, arguing that they had a faster car than Ferrari and Red Bull after introducing upgrades at the United State Grand Prix.
Adding to developments earlier in the season, as Mercedes tried to get on top of the W13's various issues, an aerodynamic package at the Circuit of The Americas appeared to work wonders, with Lewis Hamilton pushing Max Verstappen for victory.
At the following rounds in Mexico and Brazil, Mercedes were a threat in both qualifying and race trim, achieving their breakthrough victory – in the form of a George Russell-led one-two result – during the Interlagos Sprint weekend.
READ MORE: 'Next year, we're back' declares Wolff, as Mercedes aim to recover from 'character-building' season
"It's not a surprise, I think, that they were fast in Brazil," said Ferrari team boss Binotto, when asked about Mercedes's improved form ahead of the season finale in Abu Dhabi, where Russell and Hamilton faded away from the front-running battle again on the more power sensitive Yas Marina Circuit – as predicted by the Silver Arrows.
"It's not surprising, because if I look at the last races [before Abu Dhabi], maybe with a different tyre choice, they would already have won races. I think that they simply didn't win because they missed the right choice of tyres.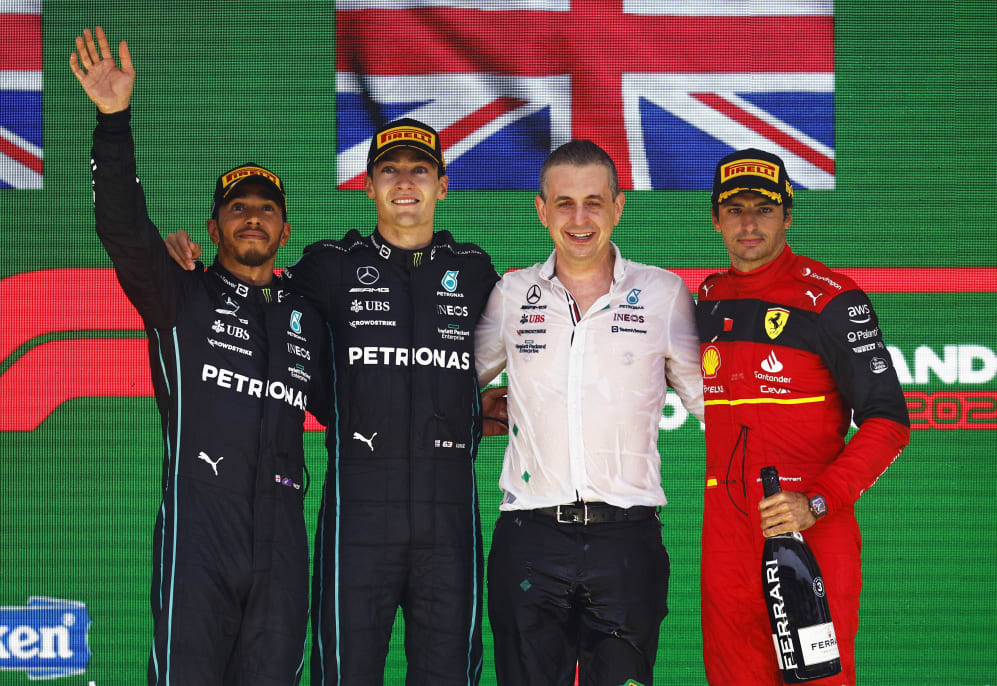 "They have been the fastest cars in the race, or in the last races, so [it was] not surprising coming [to] Brazil. They brought a new aero package in Austin, which I think worked well, and they [capitalised] on it."
Binotto was then asked about Ferrari stopping car development before Mercedes, and if they would have done the same had they been aware of their rival's late push – prompting the Italian to point towards F1's tightening budget cap.
"It was not a choice; we simply finished the money for the budget cap – we were at the cap. I mean, no more opportunity of developing the car, so we simply stick where we were," Binotto commented.
READ MORE: Sainz explains how 'very cheeky' Hamilton tactics altered his Abu Dhabi GP strategy
"We didn't compromise next year's car development. But certainly we decided to stop the current one, because on top of this normal development on the current one, you will need to produce the parts to bring them on track, and that was the extra costs that we couldn't afford."
Despite Mercedes's recovery, Ferrari held on to secure P2 in the constructors' standings – the two teams separated by 39 points after the final round at Yas Marina.