Ferrari say Vettel 'first choice' for 2021 as they distance themselves from Hamilton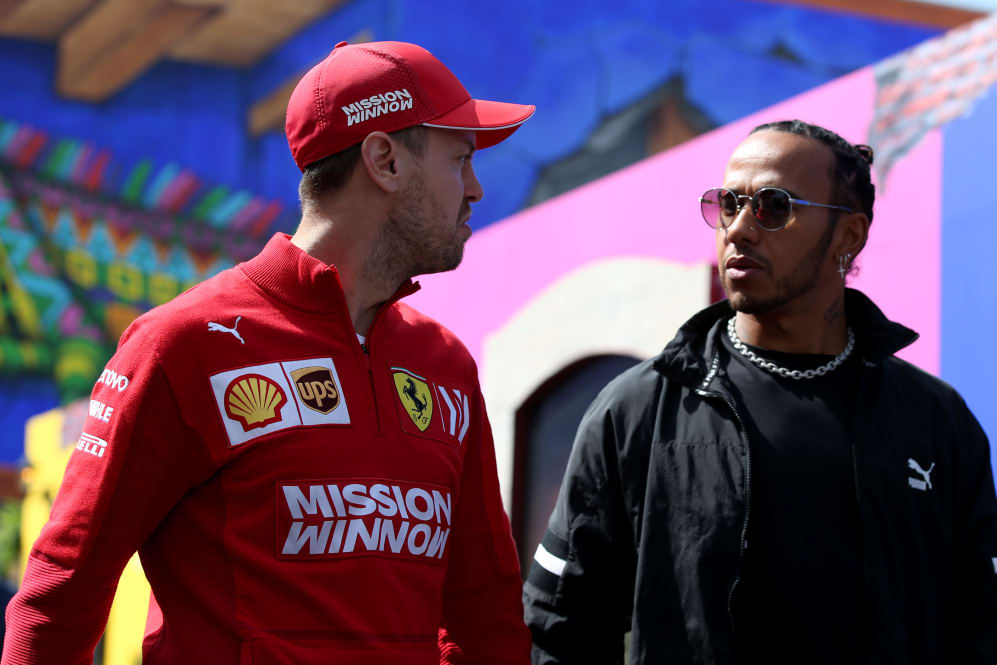 Ferrari's resplendent new SF1000 car was unveiled to much fanfare in Tuesday's theatrical launch, but bubbling away in the background was the matter of their 2021 line-up: could Lewis Hamilton replace Sebastian Vettel in 2021?
From Ferrari, the reply to those questions was just short of a resounding 'no', with Team Principal Mattia Binotto backing his driver, Vettel, to stay with the squad next season.
READ MORE: Why 2020 will be a defining year for Ferrari's 'man of the people'
"I think Seb is our first choice at the moment, and it's something we are discussing with him. He's certainly our first option, our preference at the moment," replied Binotto to a reminder that Hamilton is on the market for 2021.
Pressed again as to whether Hamilton could be a "fallback" option, Binotto reiterated: "No, there is not much to add to what I said before. We are focused on our drivers and considering Seb as our option. We are not considering [Lewis].
"It's a decision we discuss together, it's not only us but his [decision]. We are focused on the car, we are focused on winter testing and the first races – there will be time for the rest."
Speculation about Hamilton joining the Scuderia has also been fueled by the fact that Vettel is out of contract at the end of this season, but the four-time champion says he is "not stressed" about the situation.
READ MORE: Hamilton and Mercedes an 'obvious pairing' for 2021 and beyond says Wolff
"[Compare it to] three years ago, I didn't have a contract till August, so strictly speaking I was out of business half a season before [the new deal was] finished. At some point, you need to sort out what is going on in the future," he said.
"But we have enough time. I'm not taking any extra stress or pressure. Last year was good for me, in terms of learning a lot of things, understanding a lot of things – I'm not stressed, but certainly ambitious to prove it to myself."
Vettel, 32, also shrugged off any suggestion that his age would play a factor in Ferrari's 2021 roster – given that Hamilton is three years his senior.
"I feel young enough – Lewis is even older if you consider that I am old. That's not a limitation and yeah, I'm happy to keep going."
READ MORE: Are we close to knowing Hamilton's future plans?
With pre-season testing looming and competitors Red Bull having unveiled their 2020 challenger on Wednesday, the heat is on as Ferrari aim to secure a first championship since 2008. That doesn't mean the 2021 driver market drama is over, however…