Feature
Vettel: Why 2020 will be a defining year for Ferrari's 'man of the people'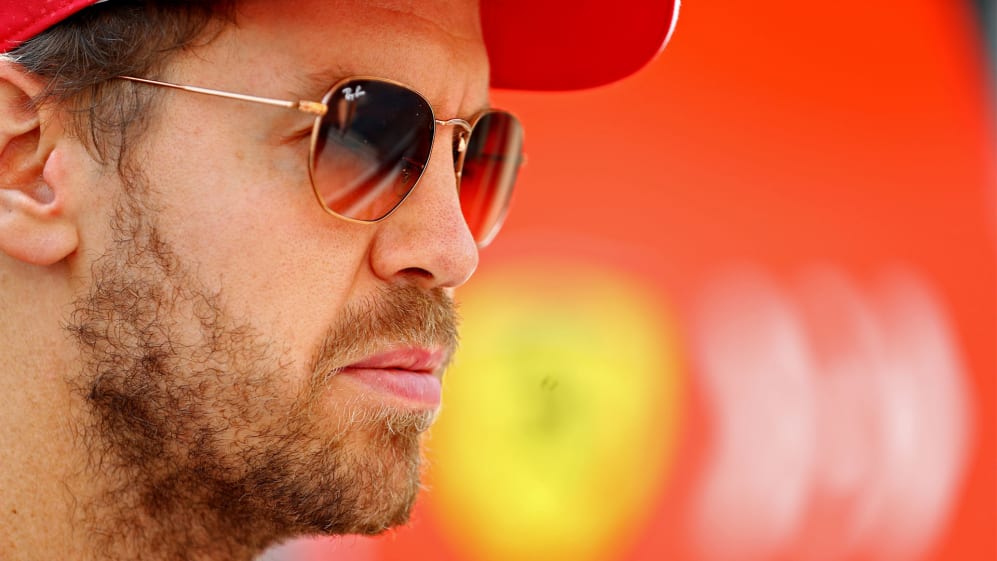 When we spoke during pre-season testing last year, Sebastian Vettel was in tremendous form. There was a glint in his eye, a cheekiness to his smile. The 2019 campaign was to be his fifth with Ferrari and, having driven his new car, which had initially appeared to be the one to beat, he was understandably excited about the season ahead, in a team that had charged him with bringing the world championship back to Maranello.
"I knew the role would be different," said Vettel at that test, as we spoke in the room where he had just diligently fulfilled his pre-season photoshoot duties, of the task he had taken on with Ferrari starting in 2015. "Of course, driving would be the same; I always try to drive as fast as possible, but the role would be different – [I had] a clear mission to bring Ferrari back to the top."
READ MORE: 5 rivalries set to dominate F1 in 2020
The German, a four-time world champion with Red Bull, has so far failed to complete that mission. Worse still, 12 months on, he's no longer obviously the main man at Ferrari…
Vettel's Red Bull and Ferrari careers compared
| | Red Bull (2009-2014) | Ferrari (2015-2019) |
| --- | --- | --- |
| Grands Prix | 113 | 102 |
| Poles | 44 | 12 |
| Wins | 38 | 14 |
| Win Rate | 34% | 14% |
| Championships | 4 | 0 |
Vettel's young team mate Charles Leclerc was highly-rated when he joined the Prancing Horse alongside the now 32-year-old last year, but few – including Vettel himself – expected him to have such a breakthrough season. Leclerc won two races to Vettel's one. He scored more points than his more decorated team mate and took a stunning seven poles to Vettel's haul of two.
READ MORE: Leclerc aiming to match 'strong' Vettel race performance in 2020
Vettel hasn't lost his speed. His superb pole position in Japan and ruthless drive to victory in Singapore are proof of that. He's just struggled to deliver consistently, and increasingly cracks have shown with the smallest sign of pressure on track. Leclerc's huge talent has applied that pressure more consistently than Kimi Raikkonen ever managed during Vettel's time at Ferrari. As a result, the mistakes have kept on coming.
From his crash when leading at a wet Hockenheim in 2018 to his collision with Leclerc at the penultimate race of 2019 in Brazil, which put both drivers out, you could argue that Vettel – after the tumult of the last 18 months – needed this recent winter break the most.
Vettel isn't interested in throwing the towel in just yet. But then again, it might not be up to him
Of course, people have been quick to retire him. But the man himself doesn't care.
"I heard before I'm stopping," he said with a smile at his final press conference of the year in Abu Dhabi. "I don't who was the one [who said it], they seem to know more than me!"
No, he isn't interested in throwing the towel in just yet. But then again, it might not be up to him. His contract expires at the end of the year and without a reversal of form, Ferrari might find it tough to keep him on. And if there's no opening at Ferrari, Vettel doesn't strike you as someone likely to do a Raikkonen and take up a seat lower down the field; he seems more like a big fish that isn't up for swimming in a small pond. He wants to add more titles to his impressive resume – and if that isn't possible, you get the impression he'd likely happily leave.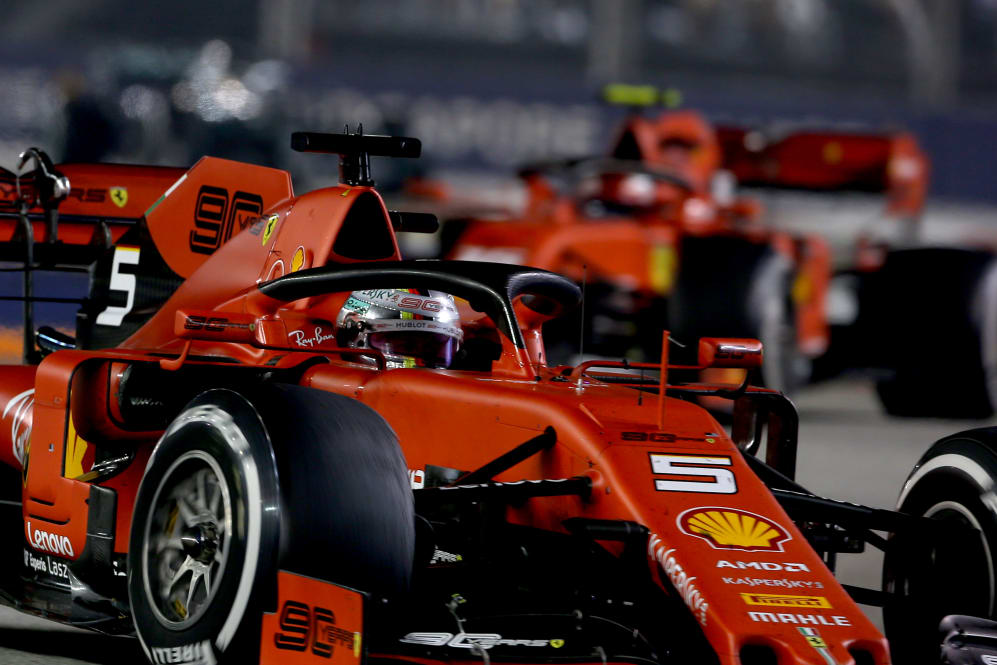 Vettel vs Leclerc in 2019
| | Vettel | Leclerc |
| --- | --- | --- |
| Qualifying Head-to-Head | 9 | 12 |
| Poles | 2 | 7 |
| Podiums (Non-Wins) | 8 | 8 |
| Fastest Laps | 2 | 4 |
| Laps Led | 160 | 246 |
| Points | 240 | 264 |
| Championship Position | 5th | 4th |
Ferrari is where he wants to be. It's unfinished business. But what do Ferrari want? Their chief Mattia Binotto said last month Vettel is "central to our project" and a "key driver of us".
But he also said: "We need to see [his] performance and how he fits with the car and his motivation for the future. It's not about his mistakes or not. It's really a matter of how he does see himself as far as his future and how we… see our line-up."
The 2020 season – particularly the opening half of the campaign, as it's not Ferrari's style to announce their complete line-up late in the year – is huge. It would be no understatement to say he's fighting for his career.
Vettel is well-liked within the team. You often see him hanging out with team personnel in the Ferrari's hospitality or the garage during a Grand Prix weekend, long after everyone else has left the track. The delight in their faces when he won in Singapore was clear, as he pulled a monkey that had dug its nails in off his back. They wanted him to succeed, wanted his miserable run to end.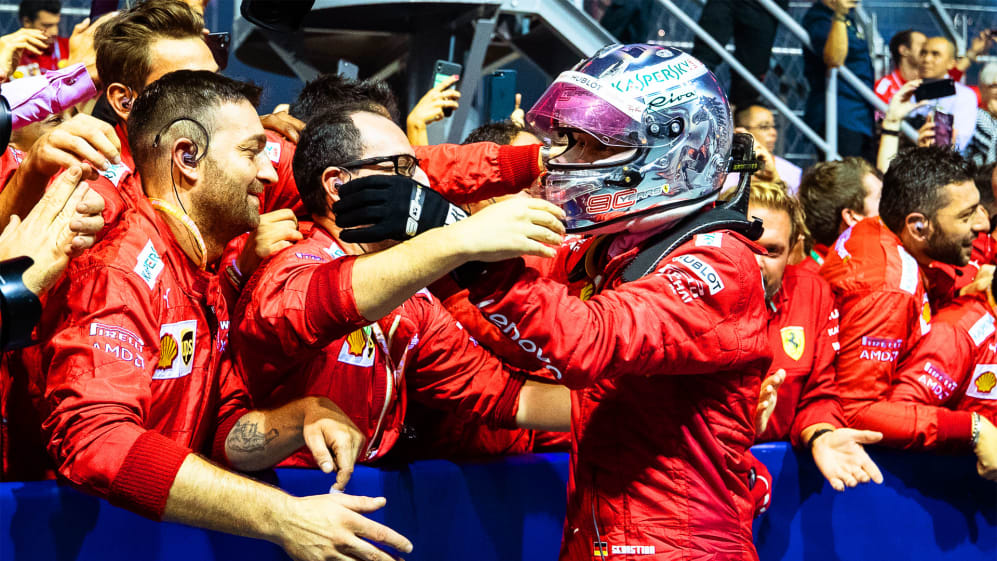 He's one of the guys when he's at the factory, too. "I head to the canteen with everyone else [for lunch]," says Vettel. "It's the quickest and the food is good. It's usually really busy, as all the guys are there – including from GT. There's a couple of queues to get served."
Does he jump to the front? "No, I don't like that. All I want is to be part of the team. It would be wrong if I was looking for special treatment as I would be differentiating myself from the rest of the group. I'm part of the team. My role is obviously different, I understand that. The job I have, there are only two [drivers], but for me that doesn't make any difference. I'm actually very happy to queue."
At the end of last year, he sorted a photobook for every member of the team, documenting their campaign. He takes being part of a team seriously.
READ MORE: Hamilton and Ricciardo take control of the 2021 F1 merry-go-round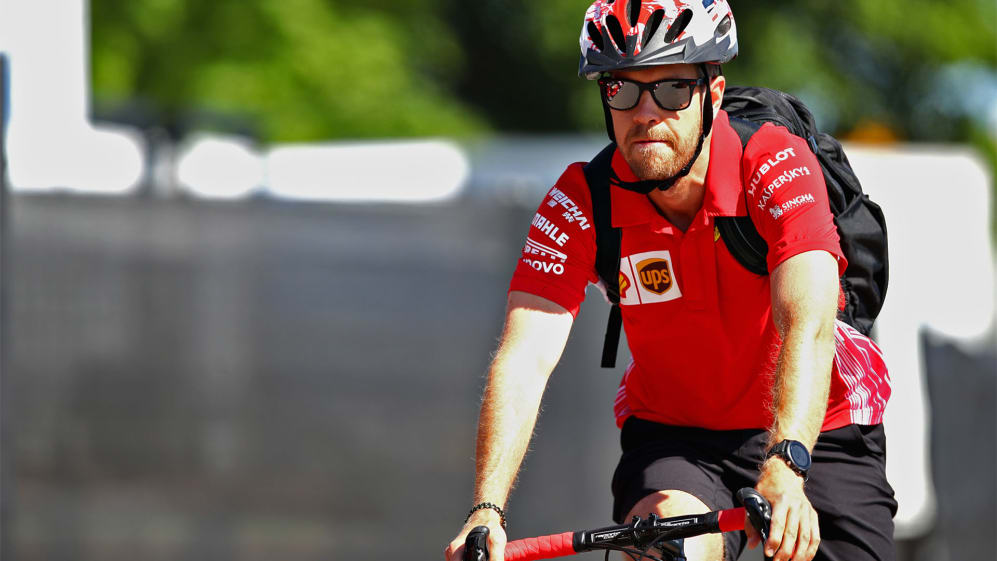 Famously private and not on social media, we know less about Vettel away from the track than many of his rivals. But according to the man himself, he lives a (fairly) normal life when he's back home. He cooks – though admits he's not so good – mows the lawn, does the school run and takes the bus. He's also a keen cyclist; you'll often see him cycling around a Grand Prix city on a weekend, or in the case of venues like Montreal, between the track and the hotel.
He's loved riding since he was a kid, the freedom a bicycle gave him allowing him to ride into town, see his friends, head to the local outdoor pool. But it was a motorised two-wheel vehicle which he spent his first bit of real money on – a Cagiva Mito – and he's had an affinity with classic motorbikes ever since.
In his shed at home – yes, he has a shed – you'll find his first moped, which is still largely in bits. Vettel stripped it completely some years ago and then started rebuilding it. The frame, suspension and front fork are in, and he got the seat reupholstered, too. But progress is slow.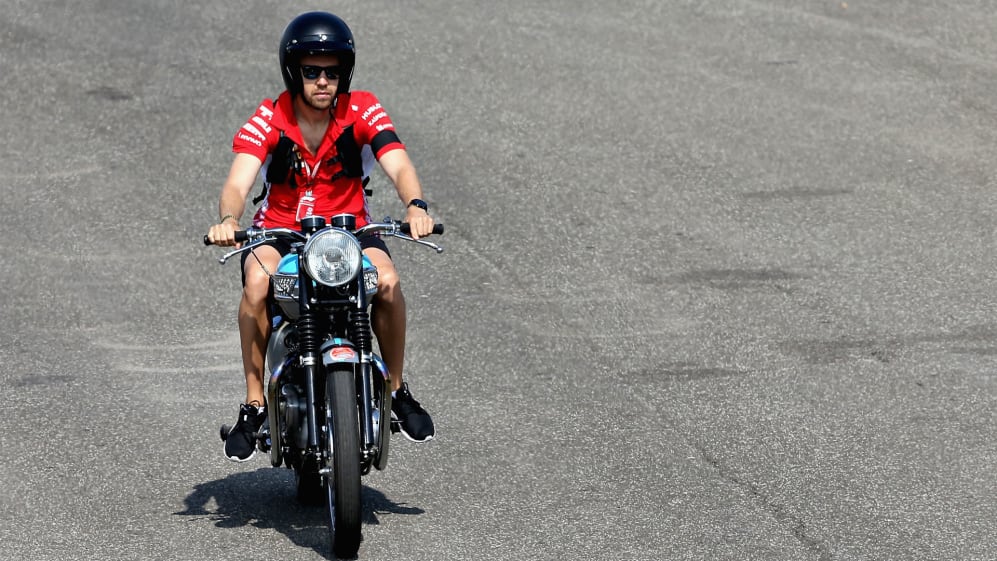 "I pass by it often and think – 'if only I had more time!'" he says. "Every now and then it's nice to get some time to get in there. The problem I have is the times I get to spend on the bike are so far apart that it takes me half a day to get back into what I had done last time!"
This last winter offered an opportunity to have another tinker – and in the process give himself some time to reboot, recharge and ready himself for another fight. This has the feeling of a make-or-break year for Vettel. Get it wrong and he might end up spending more time in his shed…