Ferrari target operational sharpness in Austin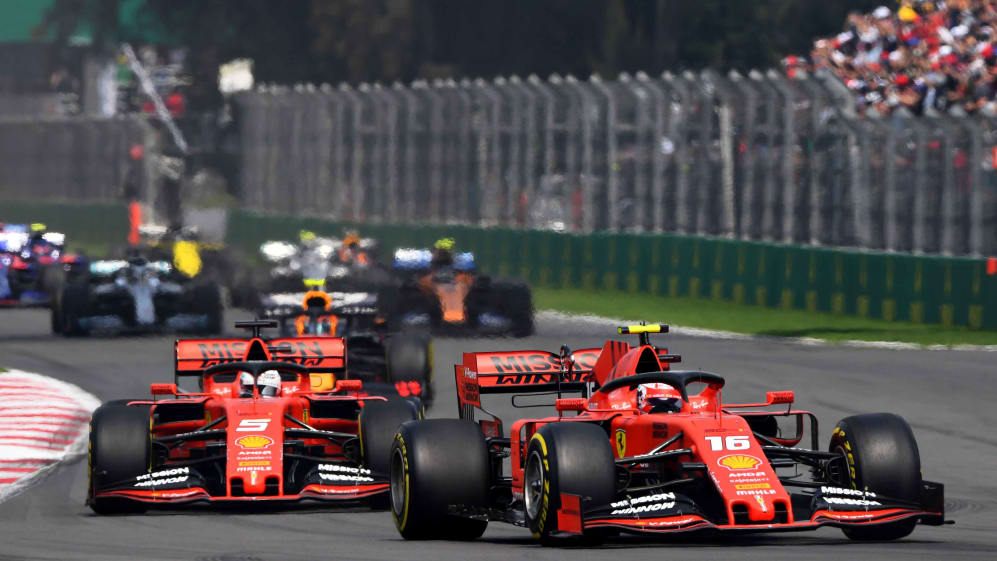 Having failed to convert a front row lock-out into victory in Mexico, Ferrari chief Mattia Binotto's says his team's focus for this weekend's race in Austin is on sharpening the way they operate…
The Prancing Horse put pole-sitter Leclerc on an early two-stop strategy, with teams expecting a benefit from fresh tyres, while leaving Vettel on a one-stop. They didn't cover Hamilton when he pitted for the first and only time, in the hope Vettel could extend his stint and then attack with fresher tyres on the same strategy.
READ MORE: 'Mercedes got a bit lucky with strategy' says Vettel after Ferrari lose out in Mexico
But the tyres generally held up much better than anyone expected, which meant Vettel didn't have a significant advantage over Hamilton, whose tyres were 14 laps over – and as a result, had to settle for second, while Leclerc dropped out of contention for even a podium with his strategy.
"Certainly the gamble they [Mercedes] did was the right gamble," said Binotto. "They took some risks to win and I think the risk went to their merit. That's the way it is, maybe we should have taken more risks. It's difficult to judge. After the result it's easy to say yes."
He added: "We need to use the last three races of this season to further develop as a group and to operate in the sharpest possible manner in order to be better prepared for next year. It is a very tight field at the front and every detail matters if we want to win more often. Austin will hopefully give us a good opportunity to do so."
READ MORE: The hidden cooling compromises that Mercedes made to win in Mexico
It took them half a season, but Ferrari have finally unlocked the potential of their package, particularly in qualifying with six successive pole positions. But they have failed to make that advantage count, having converted only 50% of those poles into victories.
"We have started the last six races from pole position but have only gone on to win three of them and we certainly want to do better than that," said Binotto.
READ MORE: DT's 10 Hot Takes on Mercedes' 'luck', Ferrari's misfortune and Verstappen's own-goal
"We are encouraged by the fact that we now have a package that allows us to fight for wins on most tracks. It's a significant improvement on how we started the year and credit must go to all the people in Maranello and at the track, who have worked so hard to fight back from where we started."
Ferrari will have happy memories from Austin last year. The Prancing Horse proved to be a competitive package at the Circuit of the Americas as they qualified second and third with Kimi Raikkonen securing a shock victory. Can they repeat the feat this year?