Ferrari hungrier than us, says Hamilton as he urges Mercedes to 'step it up'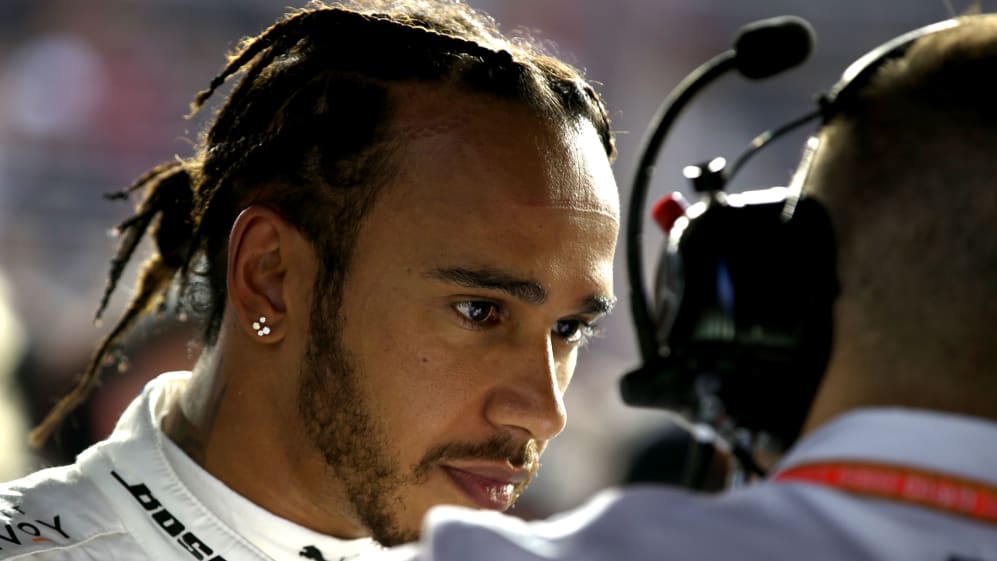 Ferrari shocked themselves and Formula 1 with the performance they delivered across the Singapore Grand Prix weekend. It left championship leader Lewis Hamilton to call on his team to "step it up" as he believes his red rivals were "hungrier" at Marina Bay…
Hamilton hasn't won in Formula 1 since before the summer break in Hungary, his last four results being first, second, third and now fourth. But he has still extended his lead in the championship to 65 points, close to three race wins' worth of points with six Grands Prix to go.
READ MORE: The Winners and Losers of the Singapore Grand Prix
Nonetheless, Hamilton's determination to win meant he was disappointed with how the Singapore Grand Prix panned out, as Ferrari's use of the undercut opened the door for Sebastian Vettel to win his first race in 392 days, with Charles Leclerc finishing second to give them their first one-two of the season.
There's a general feeling of 'we got it wrong, we got it so wrong this weekend'
"I knew that we should have undercut," Hamilton told reporters after the race. "I knew it this morning as well in the brief, I was like I should take the risk, but they didn't.
"But we win and lose together as a team so we will take this on our chin. It's painful for us because we could have easily won today but it just didn't work out.
READ MORE: Binotto explains how Red Bull inadvertently cost Leclerc Singapore victory
"It feels like they are hungrier than us. We've just got to step it up. We've got the ability and we've got the team, we're still the best team. We've just got to stop dragging our feet and get on. We'll debrief or re-huddle, get back in the scrum and come back fighting at the next race."
Mercedes Team Principal Toto Wolff admitted that his squad were annoyed and "angry" with themselves that opportunities were lost in Singapore.
"We didn't optimise what we could have optimised," he said. "I think the main missed opportunity was qualifying. This is the most decisive thing in Singapore.
Frustrated Hamilton says Mercedes 'could have easily won' in Singapore
"We are not losing sleep about it but I can tell you that we are all angry. I can tell you that we just had a little get-together with the engineers and the drivers and there's a general feeling of 'we got it wrong, we got it so wrong this weekend'.
"The mood that we all feel, and we all felt coming together, is just annoyance, that we just lost too many opportunities. There is nobody in the team that hasn't got that feeling."
Mercedes still retain a healthy 133 point lead in the constructors' championship with 258 available in the remaining six Grands Prix, Russia next up.