FIA reveal back-up plan for medical helicopter in case fog returns at the Nurburgring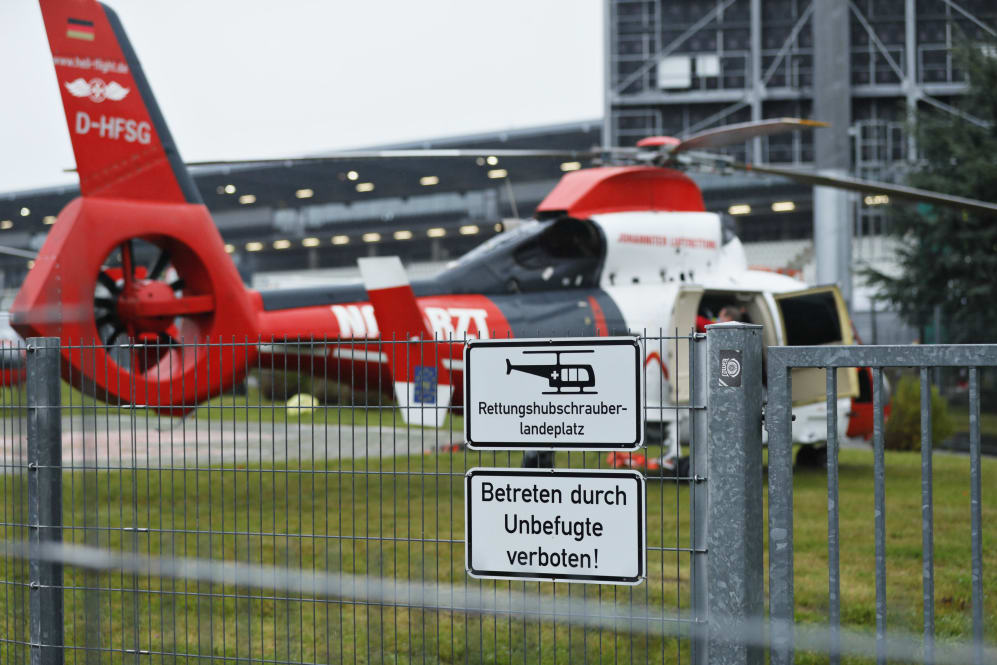 Both Friday practice sessions for the Eifel Grand Prix were abandoned after bad weather at the Nurburgring meant the medical helicopter was unable to fly. But on Saturday morning the FIA outlined a back-up plan to try to ensure the cars could run, should there be a repeat of the conditions seen on Friday.
Race officials were forced to keep the pit lane exit closed throughout FP1 and FP2, as the fog hanging over the circuit throughout the day would have prevented the medical helicopter from flying, should it have been needed to transport a seriously injured driver to the nearest FIA approved hospital, which was too far by road.
READ MORE: The key questions answered after the Eifel GP Friday practice cancellations
While frustrating for the teams, drivers and spectators, Race Director Michael Masi explained: "From an FIA perspective the safety of all the participants, particularly of the drivers coming out is paramount and that's not something we will not compromise."
Masi also said on Friday that his team was working on an alternative solution should the foggy weather persist. "[For the rest of the weekend] the forecast looks better," he said. "But we are also working on some backup plans should we have a similar situation to be able to work around. We are working on those as we speak."
And on Saturday morning the FIA outlined exactly what those back-up measures were.
A statement said: "In the event of a repeat of yesterday's weather conditions, we have created a landing area about 3km from the circuit allowing a circuit ambulance and a helicopter to meet outside of the stratus zone (essentially at a lower altitude where the thick fog/clouds generally don't form).
"The helicopter would then be able to transfer a patient to the hospital within the required time."
The weather was looking clearer on Saturday morning, with FP3 set to get underway at 11am local time.
READ MORE: 'It's good practice for Imola!' – The drivers look on the bright side after weather halts Friday running