'It's good practice for Imola!' – The drivers look on the bright side after weather halts Friday running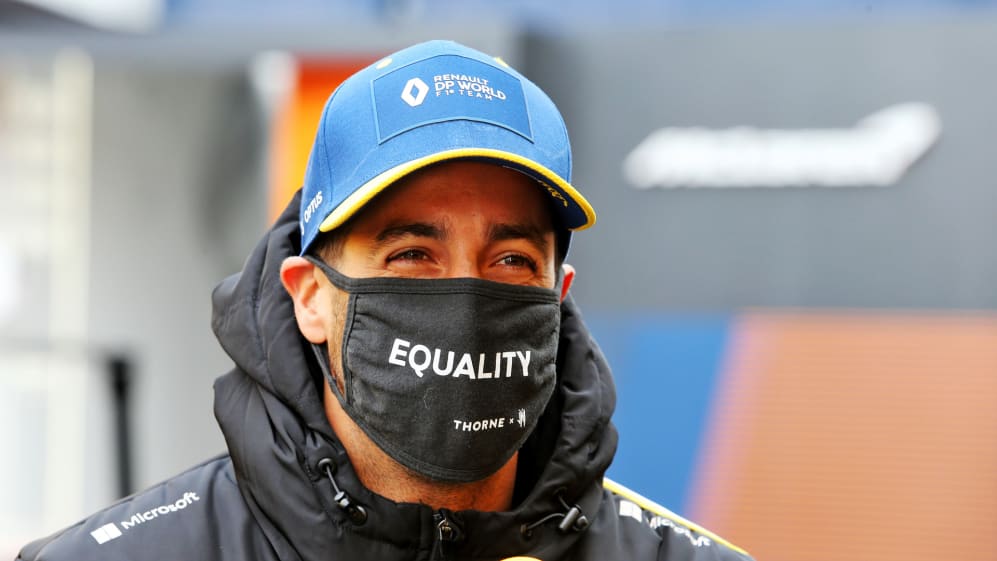 The only cars to hit the Nurburgring track on Friday were the FIA's Medical and Safety Cars as bad weather forced the officials to call off both practice sessions for the Eifel Grand Prix. But plenty of the drivers were unperturbed by the situation, with several pointing out it was all good preparation for the upcoming Grand Prix at Imola, which will be a two-day event.
Both FP1 and FP2 saw no running at the German track, with fog preventing the medical helicopter from flying, meaning Race Control could not allow the cars out on the circuit. But Renault's Daniel Ricciardo said his biggest concern was that the fans were unable to watch any action.
READ MORE: Hamilton reveals he spent rained off sessions watching old onboard videos
"I think Germany wanted to steal Imola's limelight and become the first ever two-day race weekend," Ricciardo joked.
"It's a shame we didn't get to drive today, but I'm not hugely impacted by it. I've stayed warm for a day, so that's good. Tomorrow does look the driest of the three days so hopefully we should get some running in ahead of qualifying. The fans who came today might not have seen a lot, but if it's drier tomorrow there could be a lot of excitement.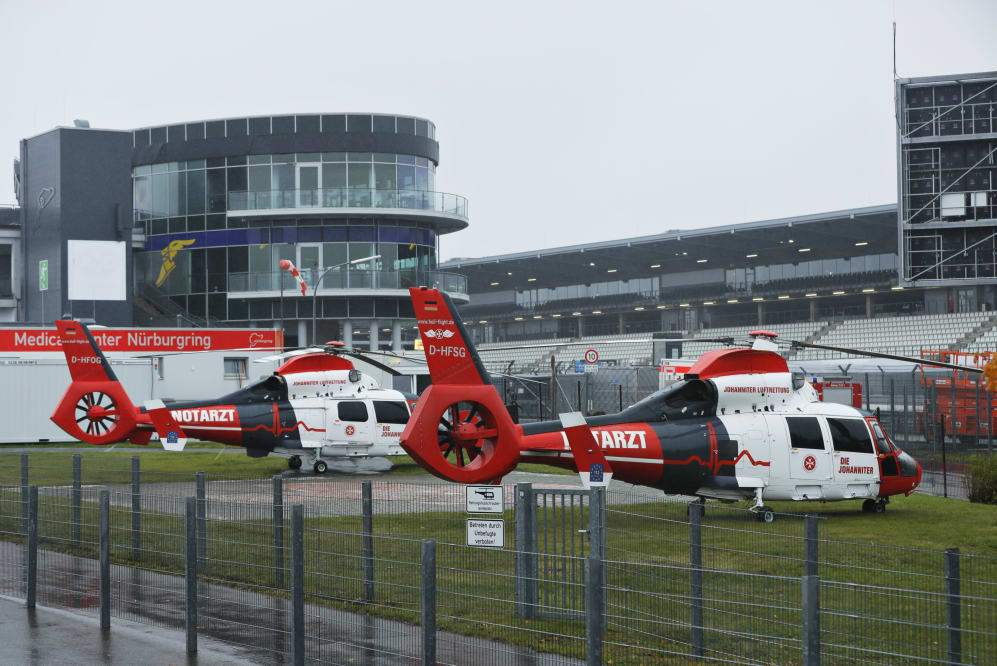 "It has been a long time since we raced here but it doesn't hurt just getting prepared for the Imola race weekend, two-day weekend, that's what we've got now," Ricciardo added.
The Australian's former team mate, AlphaTauri's Daniil Kvyat, said: "Yeah it's going to be very similar, no? Or probably exactly the same as it's going to be in Imola. It's going to be interesting to feel it tomorrow, we're going to see how it's going to be."
Haas driver Romain Grosjean said he hoped the weather would clear enough for Saturday to be unaffected.
"Hopefully tomorrow there is some action going on but the weather is going to be a challenge for the weekend and yes, it's going to be very similar to Imola, so it's good practice," he said.
READ MORE: Masi says FIA working on 'backup plans' to try and ensure running at the Nurburgring
Not only will this truncated weekend be useful preparation for the Imola race - which will feature just one practice session ahead of qualifying - drivers including Charles Leclerc, Lewis Hamilton and Max Verstappen were also excited by what could be hectic FP3 and qualifying sessions as teams rush to get as much running in as they can.
READ MORE: Mick Schumacher disappointed but philosophical about missing out on FP1 debut
"It will be even more interesting for everyone as there is a lot less practice and we will go straight to FP3 if it is doable in the morning and then straight to qualifying," said Leclerc.
"I don't mind [missing out on Friday practice]," Verstappen added. "I actually like it, makes it a little bit more tricky and interesting."
Hamilton agreed. "It definitely makes it a serious challenge with less practice, so I look forward to that," he said.