Feature
The key questions answered after the Eifel GP Friday practice cancellations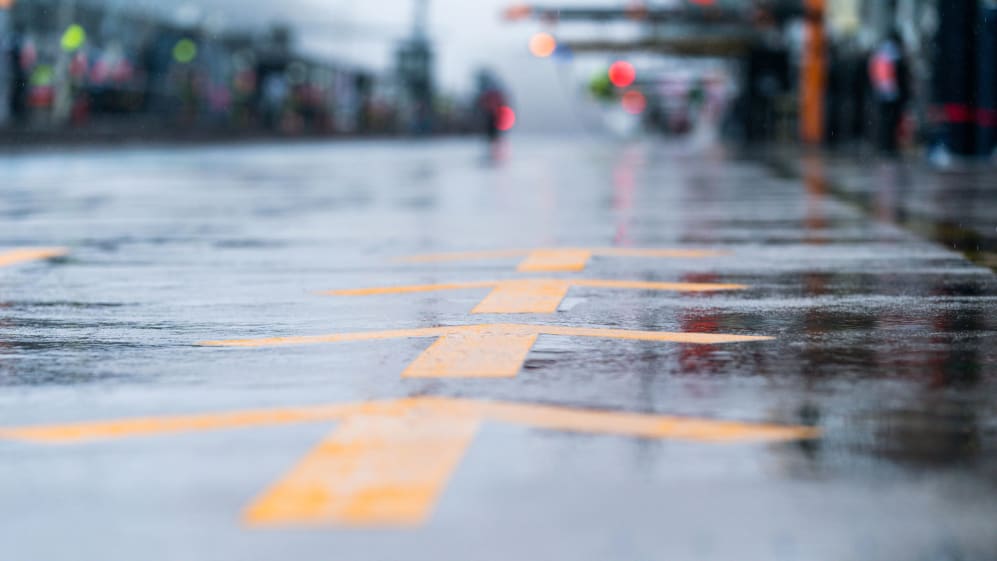 Computer games, video calling mates and keepy-uppies with rubber ducks were the order of the day at a soggy and foggy Nurburgring on Friday, as the Eifel Grand Prix weekend got off to something of a false start.
When the Nurburgring's return to the F1 calendar after a seven-year hiatus was announced with an October date, there was an acceptance it would be cold and wet. Driving in such conditions would be possible, the rain consistent but fairly light all day, however it was the fog that caused problems.
READ MORE: Weather prevents running in Eifel GP FP2 to cap action-less day at the Nurburgring
It was so thick, the medical helicopter was unable to fly to the nearest FIA-approved hospital and the distance of 54km away is impossible to cover in 20 minutes by road, as per FIA guidelines, which meant no track action was allowed on safety grounds.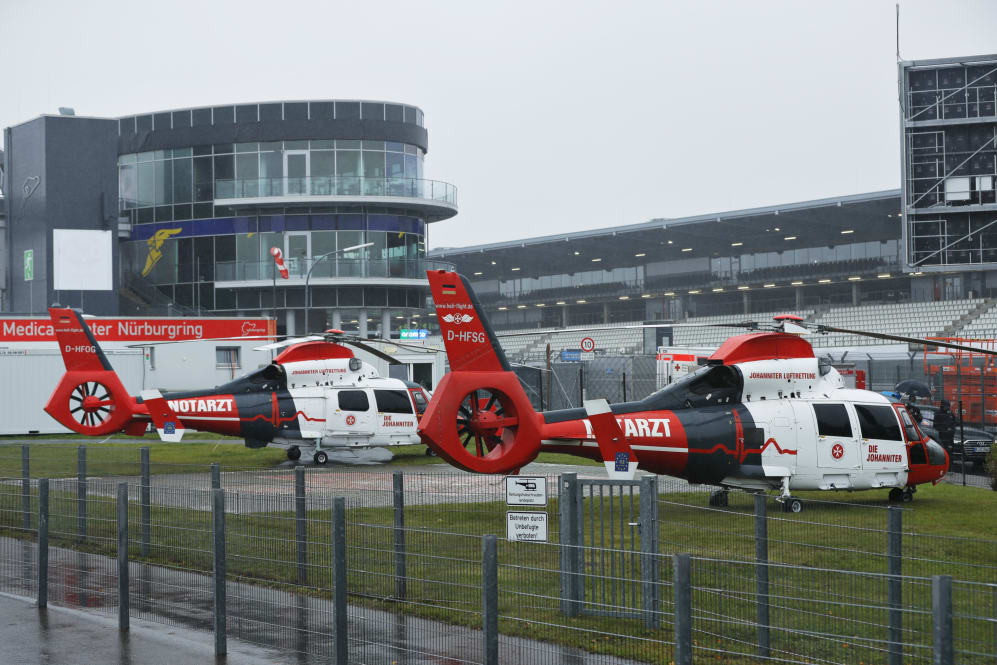 Race Director Michael Masi gave the weather every chance to clear, giving updates every 30 minutes in the hope some running could be done. But with the rules dictating that the clock starts on practice at the agreed time, regardless of whether or not running can take place, they simply ran out of time.
Somewhat frustratingly for the fans who had braved the weather, around an hour after FP2 'ended', the fog lifted, the sun broke through and there was a welcome appearance of patches of blue sky.
By then, though, it was too late, with attention already turning to making up for lost time on Saturday.
What happens if it's still foggy on Saturday?
The weather is forecast to be better on Saturday and Sunday, but if the foggy conditions persist, the FIA are working on alternative solutions to try to ensure the cars can run, though it's not yet clear exactly what such measures would entail.
Masi explained: "[For the rest of the weekend] the forecast looks better. But we are also working on some backup plans should we have a similar situation to be able to work around. We are working on those as we speak. We'll work on the backup plans and advise everyone accordingly at the time."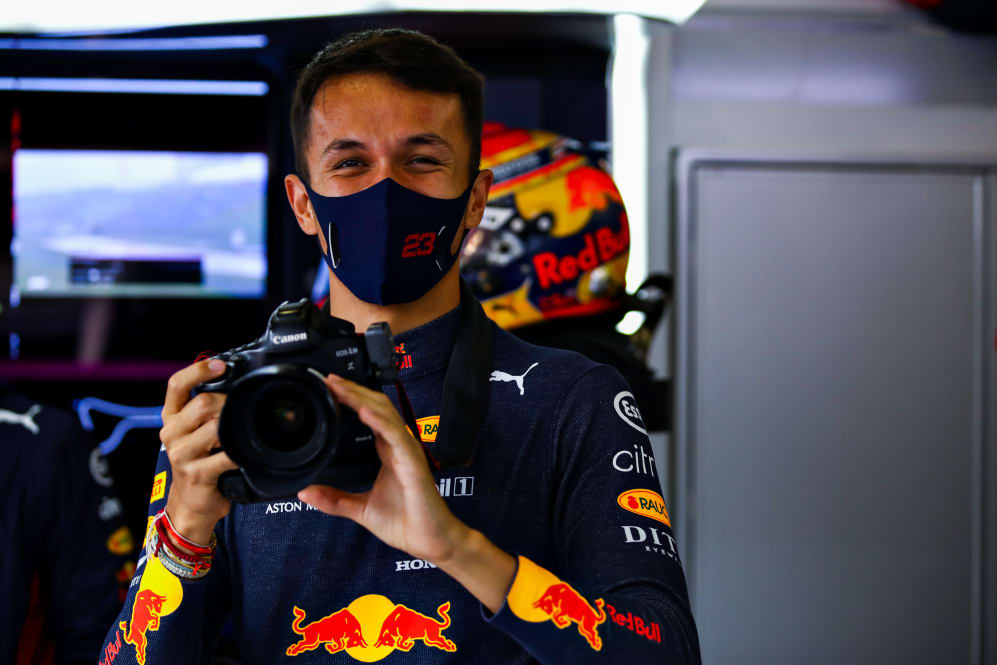 What did the drivers do?
F1 drivers just want to drive their cars, so they got bored very quickly.
George Russell used the time to have a nap and then practice keepy-uppies in the pit lane, Max Verstappen called his mates to catch up, while Kevin Magnussen played video games.
Lando Norris did a bit of singing, though he kept his song choices to himself and Charles Leclerc did some drawing.
And while Lewis Hamilton used some of the time to hang out with his dog Roscoe, he used a lot of it to watch onboard footage of previous wet races at the Nurburgring, once again highlighting his impressive attention to detail.
READ MORE: Hamilton reveals he spent rained off sessions watching old onboard videos
Oops! Error retrieving Twitter post
How much will this hurt the teams?
It's certainly far from ideal, especially as the teams have not been to the track since 2013 and therefore lack data.
It is also frustrating for a host of teams – including Ferrari, McLaren and Williams – which had brought new parts to Germany in the hope of evaluating them in practice ahead of deciding whether or not to use them for the rest of the weekend.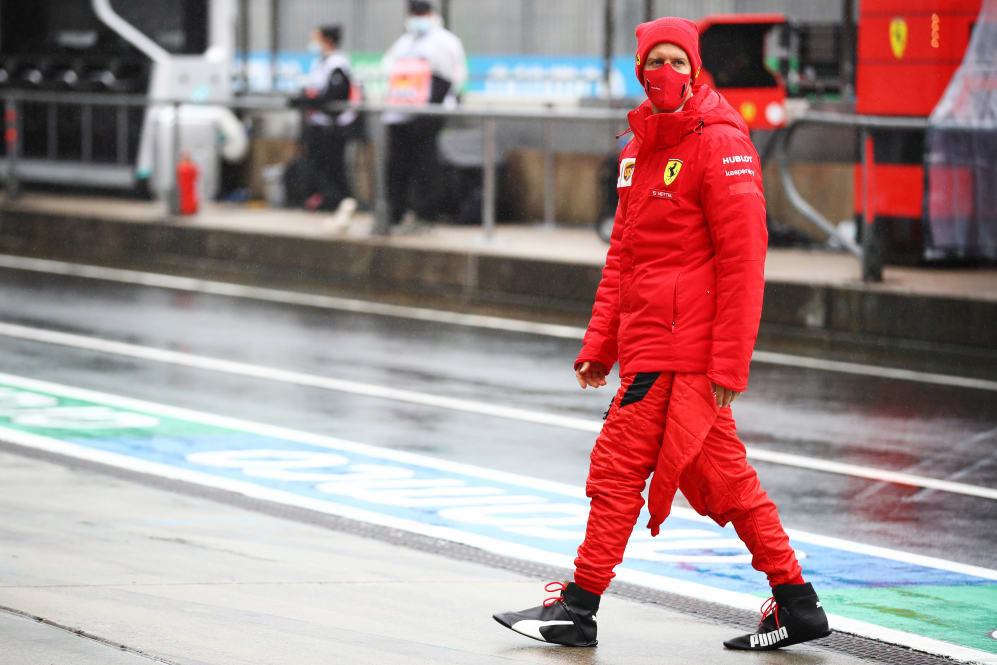 Charles Leclerc admitted Ferrari had yet to decide whether they would attempt to run their new bits, focused around the diffuser area, in FP3 or focus instead on trying to land on a good set-up quickly so they could take advantage of an unusual weekend.
But as most of the drivers admitted when they spoke at the end of the day, all the teams are in the same boat and so are equally hampered. And this is, at the very least, good practice for Imola, where F1 will trial a two-day weekend with one practice session for the first time.
READ MORE: From a Renault return to building their own: Horner on Red Bull's engine options
Will Schumacher and Ilott get another chance?
Ferrari juniors Mick Schumacher and Callum Ilott were supposed to make their Grand Prix weekend debuts in Germany on Friday, borrowing an Alfa Romeo and Haas respectively for FP1, but the persistent fog cruelly robbed them of turning a wheel.
The obvious question, then, was would Ferrari reschedule the run for later this year?
"It's a shame for them," said Ferrari Team Principal Mattia Binotto. "It would have been a great opportunity here to make their debuts in F1. We need to try to rearrange in the next races but it will be very difficult.
READ MORE: Mick Schumacher disappointed but philosophical about missing out on FP1 debut
"The next one, Portimao, is a new circuit for everybody in F1 so I think our top drivers will need to practice as well. Then we've got Imola which is a Saturday and Sunday [only-event] and then to Turkey, again a new circuit.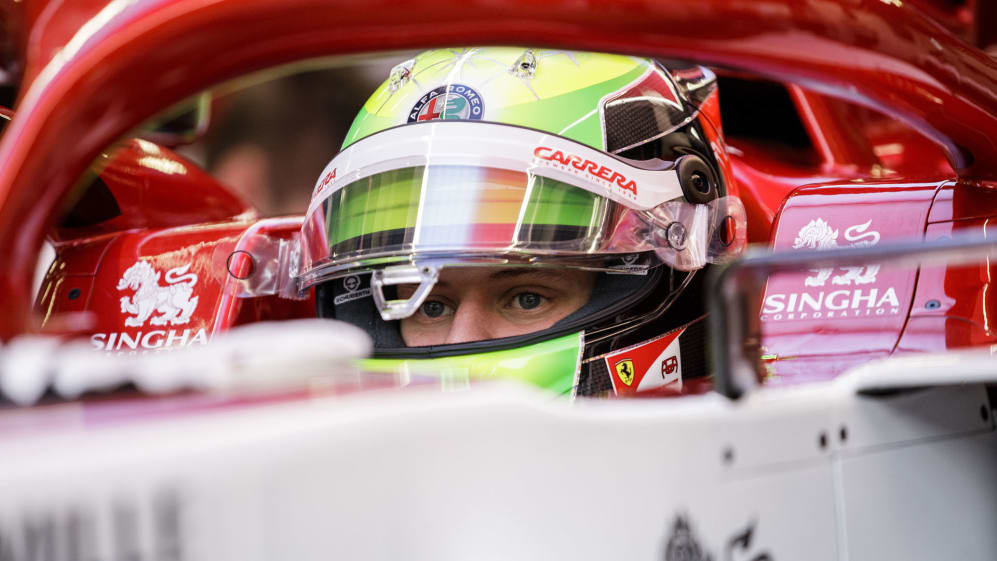 "Then it's Bahrain where they've got their [final] F2 races – for the championship they will need to be focused. So it is very likely the next opportunity now will be Abu Dhabi and not earlier, so it is a missed opportunity, but again, no choice."
Fellow Ferrari junior Robert Shwartzman is set to drive in Abu Dhabi FP1, too, though, and with Ferrari unlikely to want to give up one of their works seats, there will only be two opportunities – one at Alfa Romeo and one at Haas – to get in the car.
There is, of course, the option of running one or all of them in the post-Abu Dhabi test that follows.
READ MORE: Wolff doubts Red Bull will have to rely on Renault or Ferrari engines as he rules out Mercedes deal
How crucial will final practice be?
There's a lot of pressure on the teams to cram all of their data gathering into one hour of running on Saturday morning, which should feature dry and potentially even sunny – albeit cold – conditions.
"We need to be really efficient with what we do in FP3," said Valtteri Bottas. "We've had to change the original plan for FP3, as today was compromised. We really need to make the best out of it in terms of short runs for qualifying and long runs to get the data for the race. As a driver you'll have to be quick in picking up things and be efficient."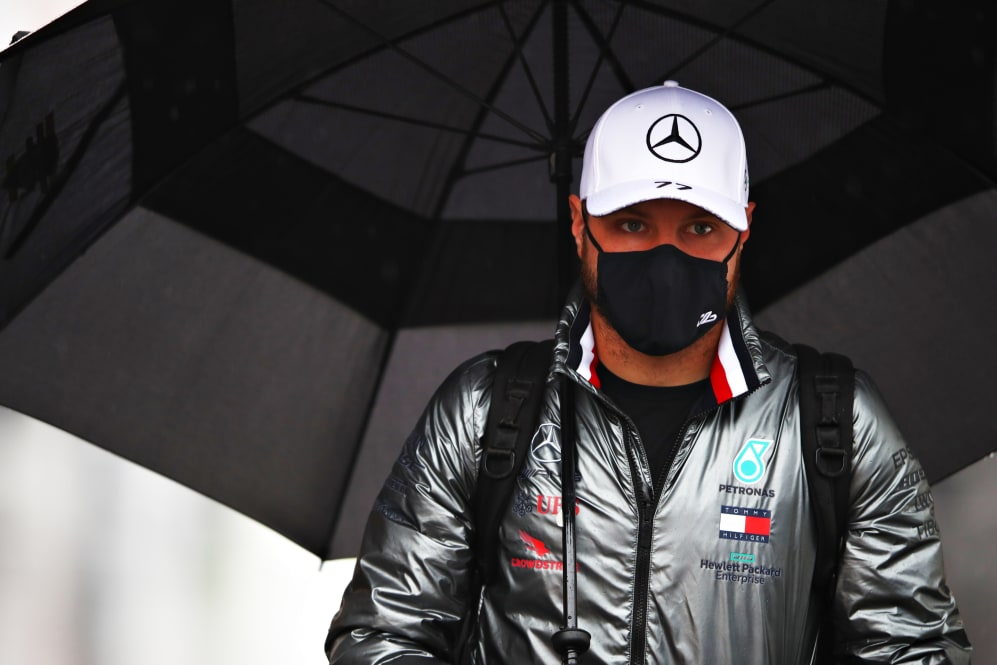 It'll be a baptism of fire for Sergio Perez, too, as the Mexican will be driving the upgraded Racing Point for the first time. He described it as "pretty much a whole new car", so he'll be keen to get as much mileage as possible so he can get up to speed ahead of qualifying later in the day.
READ MORE: Perez to finally get Racing Point upgrade package for Eifel GP
Anyone who makes mistakes, or suffers a technical problem that limits their running, will be significantly hurt and likely suffer the consequences for the remainder of the weekend.
Should it rain, we will likely see very little running – even if Sunday could be wet – because the teams are limited on the number of wet weather compounds they have, and they will be keen to keep enough in hand for the race.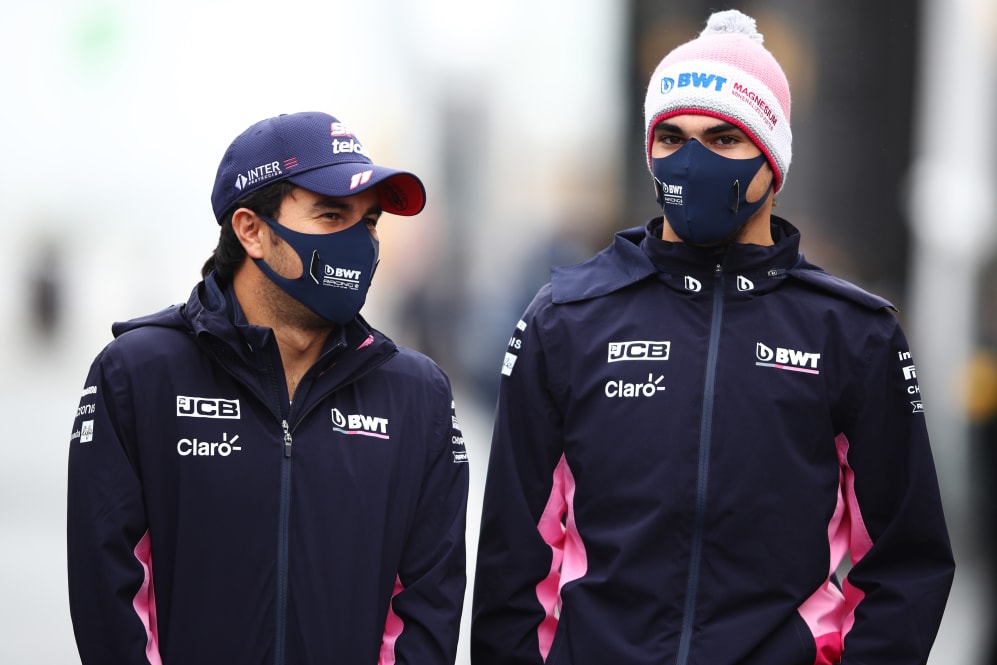 What does this mean for qualifying?
That it could be very exciting.
Q1 should be busier than normal, as drivers will arrive in the one-hour shoot-out woefully light on running and having missed out on the opportunity to build a rhythm over three sessions and get used to the tyre compounds.
That means traffic could become an issue, especially as drivers will be struggling to get heat into their tyres and might need more than one lap to get them up to temperature.
A few surprise appearances in Q2 are very possible, then.
READ MORE: 'He's going to go a long way' – Vettel backs Schumacher ahead of FP1 debut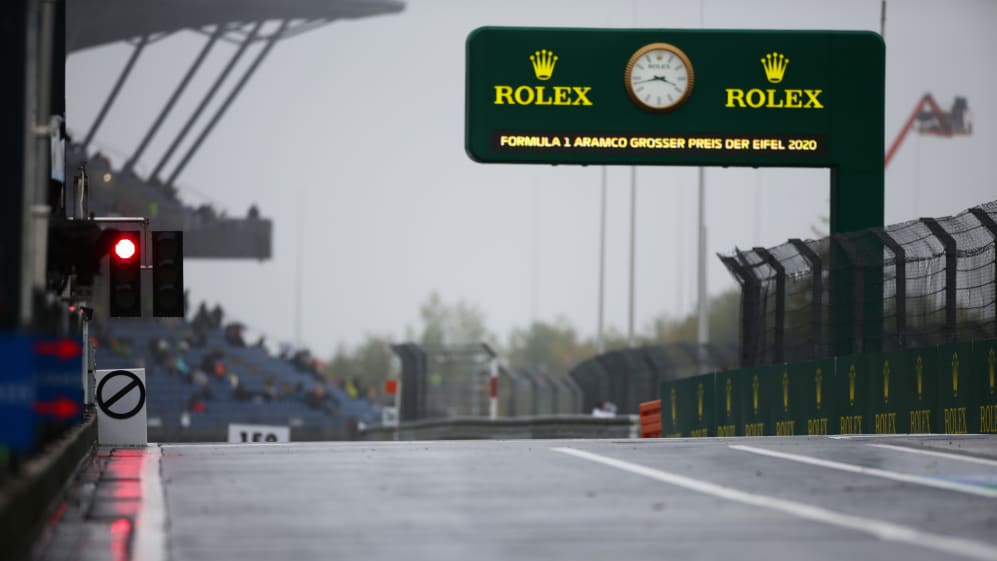 Will Sunday's race be a lottery?
It's going to be a tricky one.
Even if FP3 is smooth, teams will still be heading into Sunday's race without the reams of data they usually have with which to make conclusions about the direction they will pursue in areas such as set-up and race strategy.
Usually, drivers and teams make set-up changes through the three sessions and while there isn't such a thing as a wet set-up these days, there are things you can tinker with and tweak to set the car up more favourably.
FORM GUIDE: Who are the favourites as F1 returns to the Nurburgring?
That won't be possible this weekend, in a race that could be one of the coldest in history, on a track many have never even turned a wheel on in a F1 car.
Those, dear readers, are the perfect conditions for an unpredictable race. Which will be a fine reward for the fans who braved the conditions on Friday and for those who have battled soggy feet in the paddock so far this weekend.