Feature
FORM GUIDE: The favourites for pole, points and victory in Germany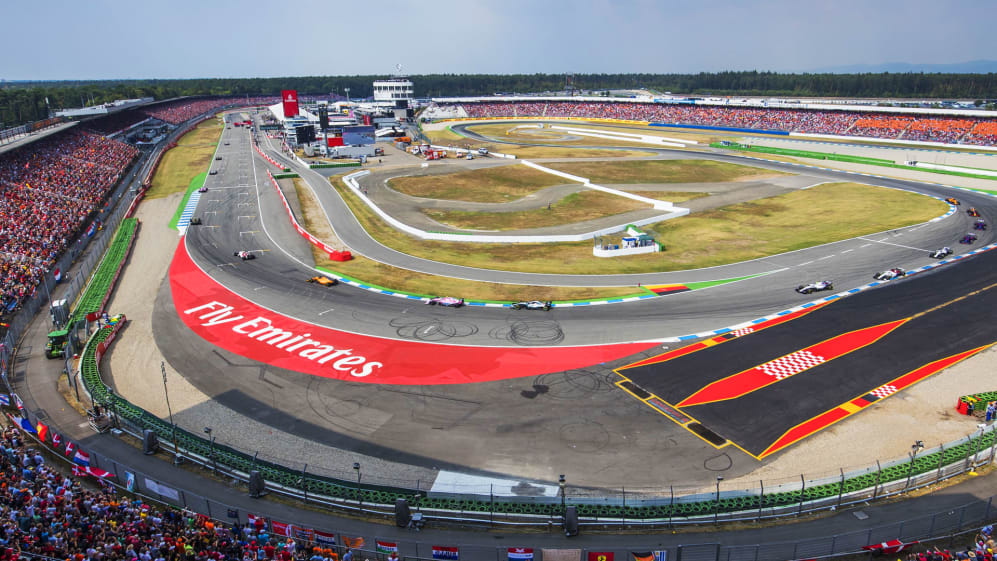 Mercedes set sail for their home race at Germany's iconic Hockenheimring this weekend. But ahead of the action, who's looking set to do the business out on track? We cast our eye over the form guide ahead of the 2019 German Grand Prix.
Who's the top tip for pole?
We're giving the nod to Valtteri Bottas. Mercedes have taken pole twice in the last three runnings of the Hockenheim-held German Grand Prix, but crucially, Hamilton hasn't taken pole here – heck, hasn't qualified ahead of a team mate here – since 2008. Mechanical issues kept him out of Q3 in both 2014 and 2018, while he was simply out-qualified – first by Jenson Button and then Nico Rosberg – when the German Grand Prix was hosted at Hockenheim in 2010, 2012 and 2016.
Bottas, meanwhile, was second on the grid last year (and in 2014, when he was driving for Williams), so form-wise, he's looking good to take his second straight pole this weekend.
The layout of the modern, post-2002 Hockenheim rewards a mixture of straight-up power and low- and high-speed cornering ability. That means that, while Sebastian Vettel was on pole for Ferrari last year, and by a comfortable two-tenths to boot, it's looking more likely that qualifying for the 2019 edition of the German Grand Prix will suit Mercedes' multi-talented W10 more than the SF90.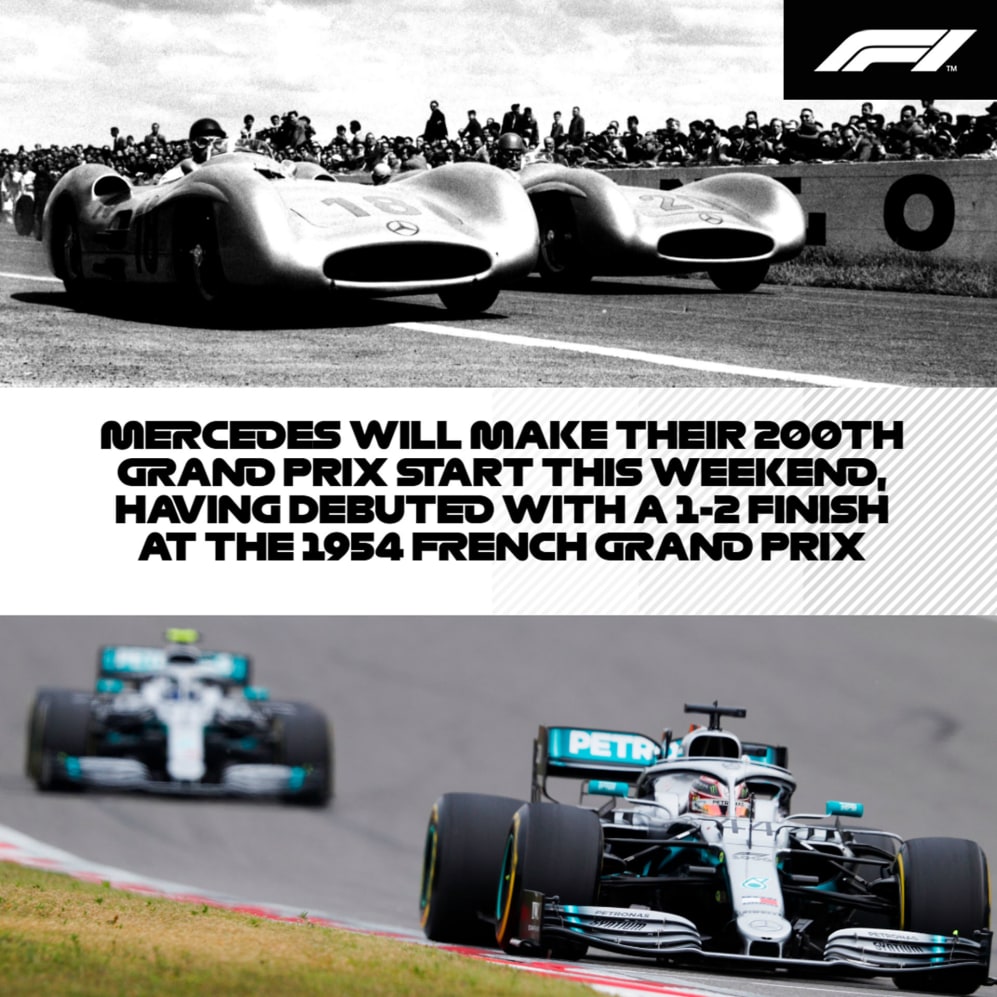 Who's looking good for the win?
Ah, well now we slip back more into Lewis Hamilton territory. Despite his qualifying disappointment last year, Hamilton blitzed the race, rocketing from 14th to take a lead which he'd hold onto till the flag, once Mercedes had called off an attack from Bottas behind ("Valtteri, it's James…" yadda yadda).
Hamilton has a superb racing record at Hockenheim in fact, having won three of the six German Grands Prix held here since 2008, while, barring his retirement in 2012, he hasn't finished lower than fourth here in that time, and only once been off the podium. In simple terms, Hamilton is the only member of the current F1 grid who's ever won at Hockenheim – having done so in 2008, 2016 and 2018 – so it will be a hard task for anyone to stop him this weekend.
Should he emerge triumphant, that will mean he takes a fifth German Grand Prix win (to add to those three previous wins at Hockenheim, plus his 2011 Nurburgring victory), to surpass the record he currently shares with Michael Schumacher.
Who's a podium outsider?
We reckon that the lower climes of the podium will most likely be the domain of the Ferrari and Red Bull drivers this weekend. In narrowly missing out on the win here last year following that crash (by which we mean this crash), Sebastian Vettel also narrowly missed out on making only his second podium appearance at the track that lies just 35km from his Geburtsstadt of Heppenheim.
Meanwhile, Germany 2018 marked one of the few low points of Charles Leclerc's debut season with Sauber, as he effectively finished last on the road after spinning in the changeable conditions.
Max Verstappen, on the other hand, has a decent record around this track, having podiumed here at his first attempt in 2016 before finishing fourth in 2018. So look out for Red Bull's super-consistent Dutchman on the rostrum this year, while after a far more competitive appearance at Silverstone two weeks ago, could we see Pierre Gasly net the first podium of his career? Red Bull have previous of double-podiuming here, having done so in 2016, so it's not beyond the realms of possibility…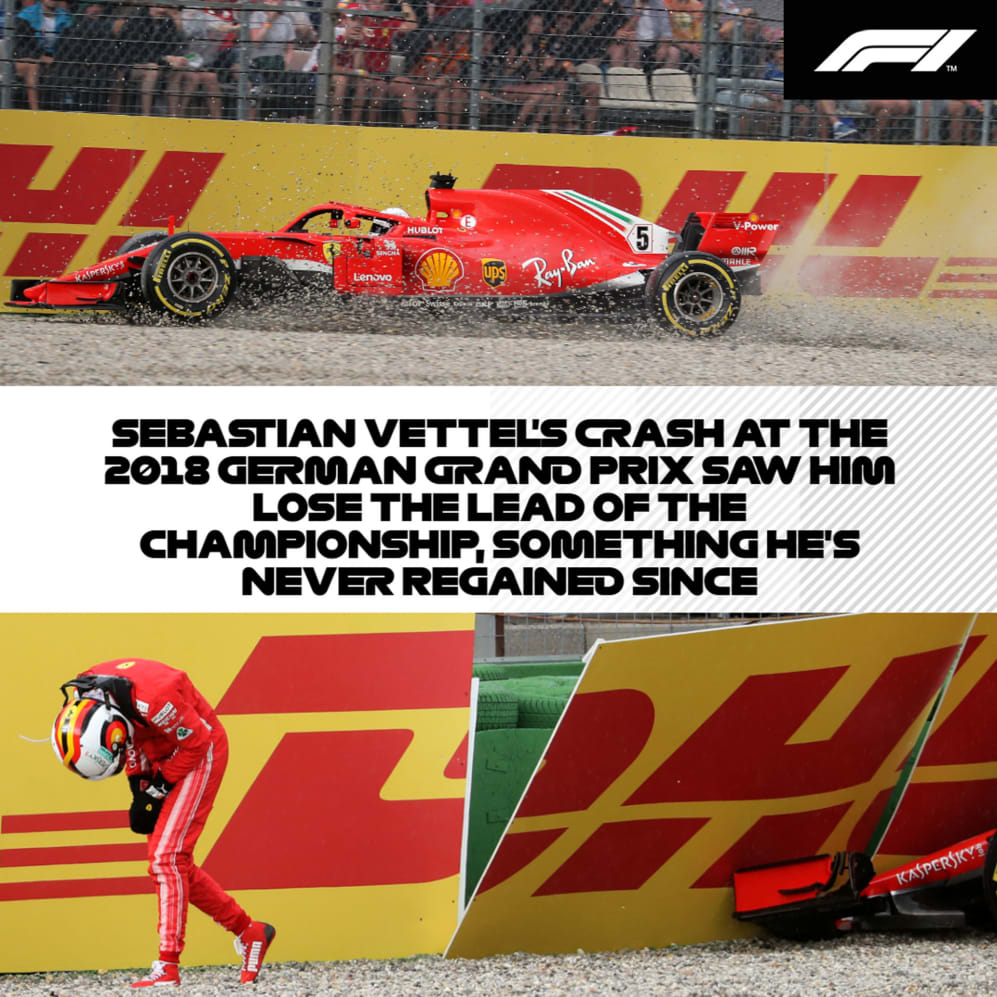 Who'll hoover up any points on offer?
McLaren's recent form has been pleasing for fans of the Woking squad to watch, with the team having scored in the last three races, a feat which has contributed to them moving a full 21 points clear of Renault in the constructors' standings. We see no reason why they won't feature this weekend.
Elsewhere, both Renault drivers love Hockenheim, with Daniel Ricciardo having finished second here in 2016 for Red Bull, while Nico Hulkenberg was a stunning fifth last year. With Renault appearing to have found their way back to the right set-up path in Silverstone, where Ricciardo finished a confidence-rebooting seventh, a decent German Grand Prix could follow.
Sergio Perez also has a good record at Hockenheim, having finished in the top 10 every time he's raced here, with a best of sixth in 2012. Given Racing Point's current pace deficit, however, he could struggle to maintain that record.
READ MORE: Magnussen gets Haas upgrades for Germany, Grosjean keeps Australia spec
Kimi Raikkonen for Alfa Romeo is on a decent run of form of late, having scored in the past three Grands Prix, while the Finn is a previous multiple pole-winner at Hockenheim, so he could feature.
And finally, could Romain Grosjean secure what would be just his third points finish of 2019 at round 11 of the season? He was sixth last year after a storming late-race romp through the field. But given that Haas have planned to use Hockenheim as, we quote, "the ultimate laboratory" to get to the bottom of their VF-19's on-track woes, it's anyone's guess what sort of performance we're going to see from the American team this weekend.