Opinion
PALMER: Has Verstappen and Hamilton's Interlagos battle redefined the rules of engagement?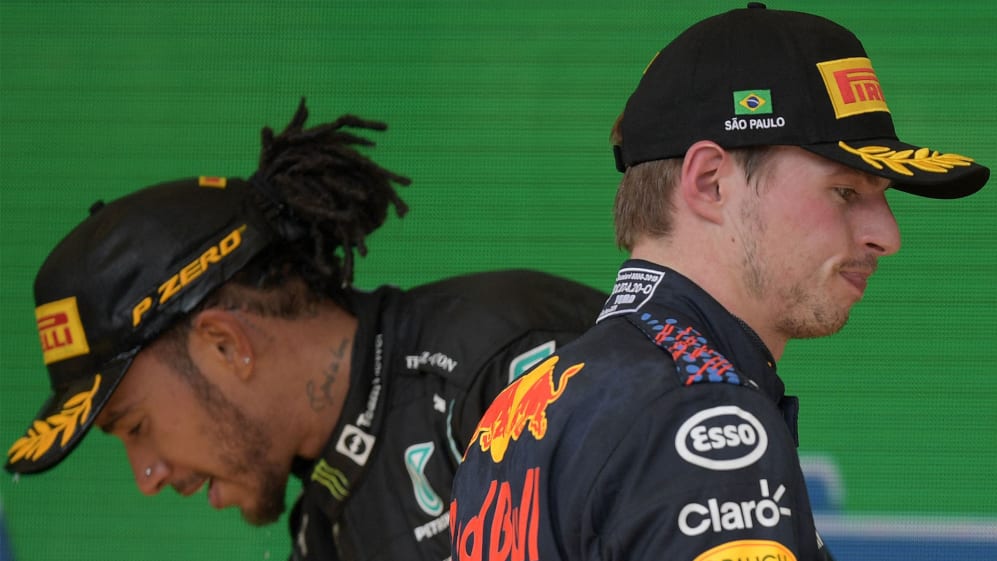 On Lap 48 in Brazil, we had another controversial moment between our two championship challengers at the front of a Grand Prix.
Lewis Hamilton attacked Max Verstappen down to Turn 4. Using the DRS he managed to get almost fully ahead of Verstappen before the braking zone, but Verstappen defended robustly, with both drivers going off track in the process as the Dutchman retained the lead.
It was a manic weekend for the stewards, who took almost 24 hours deliberating whether Hamilton should have been excluded from qualifying or not the day before. With the title protagonists starting at opposite ends of the grid, that could have been the end of the deliberations. Not so.
READ MORE: We've taken 'many punches in the face this weekend' says Wolff as he brands Verstappen's Lap 48 defence 'over the line'
Hamilton had made 15 places up on Saturday, and a further eight places on Sunday by the time he was fighting Verstappen for the lead, but all of those other moves were different to fighting a title rival for a race win.
Many of his rivals didn't put up a strong defence as he charged through on Saturday and Sunday, deciding clearly that the Mercedes was too quick and would pass anyway, so it was better to not lose time fighting him.
Some drivers put up more of a defence – both McLarens fought slightly harder on Saturday, and Sergio Perez fought back hard as well on Sunday – but ultimately Hamilton had supreme pace and was also able to be clinical on the brakes to get the moves completed.
READ MORE: 'It was a good battle' – Verstappen gives his take on his Lap 48 defence from Hamilton in Brazil
With Verstappen, though, the risk level was higher. From the lead of the race, against a far superior Mercedes in Brazil, Verstappen was always going to struggle to keep Hamilton behind, but he could afford to take a lot of risks.
First, he had the security of a 21-point lead in the championship. Second, if he could extend that to 28 or more via holding Hamilton off, he would be in complete control of the championship battle – even if Hamilton won the remaining three races, Max could take the title. And third, in contrast, if Hamilton won, Verstappen's lead would fall to 14 points – and both men could shape their own title fortunes. Verstappen clearly had to try everything possible to keep Hamilton behind.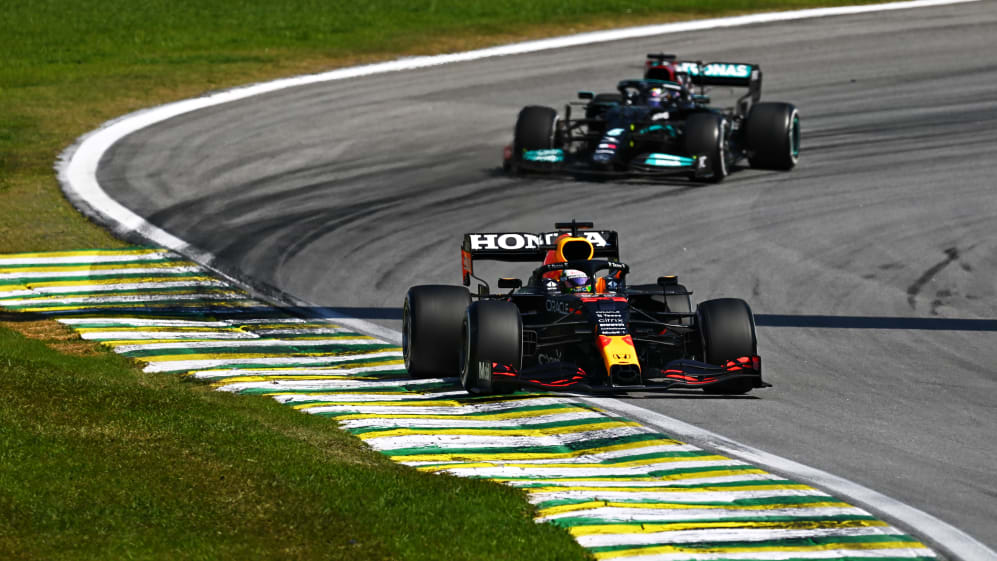 In part I think that compromised him slightly, because he was so concerned about Hamilton catching him that he defended three times into Turn 1 when he probably didn't have to. This compromised his exits and with DRS available down to Turn 4, made him very vulnerable to Hamilton's attacks.
On the first of those attacks, on Lap 48, Verstappen made his intentions very clear that he would do everything possible to stop Hamilton passing him, with his contentious defensive move.
READ MORE: 'Penalty for what?' – Horner says punishing Verstappen for staunch defence would have been 'unfair'
I absolutely understand why Verstappen did what he did, but was it a legitimate defensive move? Was it just good, hard racing or was it a step too far?
The incident was noted by the FIA, but then eventually deemed acceptable racing and no penalty was applied, to the dismay of Mercedes – as they would prove by lodging a 'Right of Review' request on Tuesday – but it did give us more of a grandstand finish than the famous Canadian Grand Prix of 2019, when a five-second penalty for Sebastian Vettel killed off the race.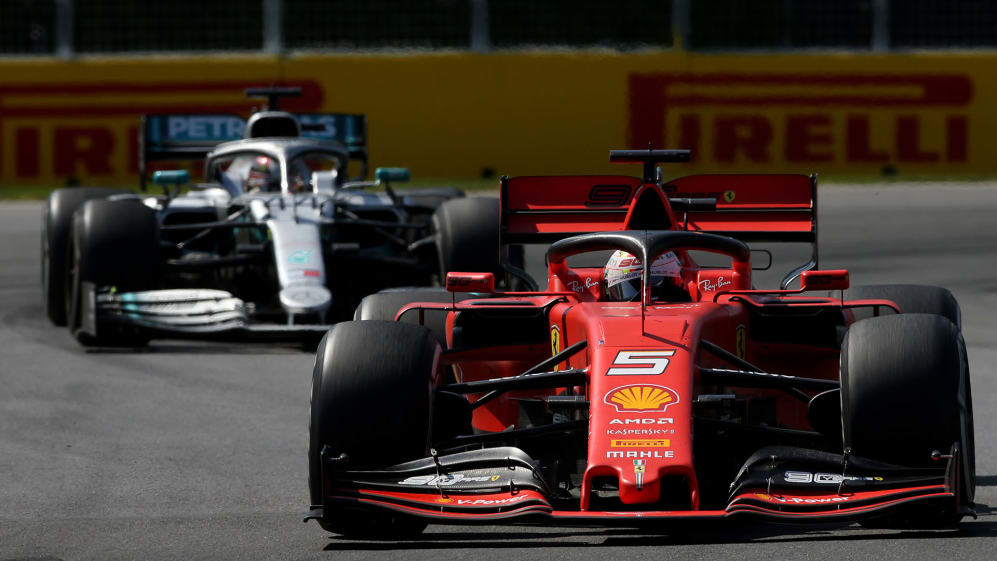 In my opinion, though, I'm dubious about the decision. For me, it raises questions about precedents for racing in the future – and from a sporting point of view, it didn't make sense to me.
I'm sure that this was an immensely tough decision for the stewards to make, given everything at stake with their decision here, and the weight of the outcome hanging over them as it was in Canada, Austria or Monza in 2019. But for me, it was a clear case of forcing another driver off track.
TECH TUESDAY: Was Hamilton's Sao Paulo stampede all down to that new Mercedes engine?
We've had many incidents this year of drivers forcing each other off the road, and some have been contentious, like when Lando Norris was penalised for squeezing Sergio Perez onto the gravel in Austria.
Had Verstappen managed to at least stay on the track himself then I think we would be in the grey area seen so many times already this year; is it hard defence and the driver on the outside has to back off, or is it squeezing another driver off the road? If Verstappen had stayed on track, I think the former could be argued, and that is what has been the case in almost all circumstances this year.
But the fact that Verstappen was so late on the brakes, from a tight angle, meant he also had to run off the road by multiple car widths. That denied Hamilton the chance to stay on track. That for me is a clear case of a driver being forced off.
READ MORE: Mercedes request 'Right of Review' over Lap 48 Hamilton-Verstappen clash in Brazil
If this sort of defensive manoeuvre is now acceptable, how can we expect another move to be completed around the outside, so long as there is the ever more popular asphalt run-off?
The fact that the stewards waved play on in this case meant that Hamilton was a bit stuck for options to pass Verstappen, as seen by his next attempt into Turn 4.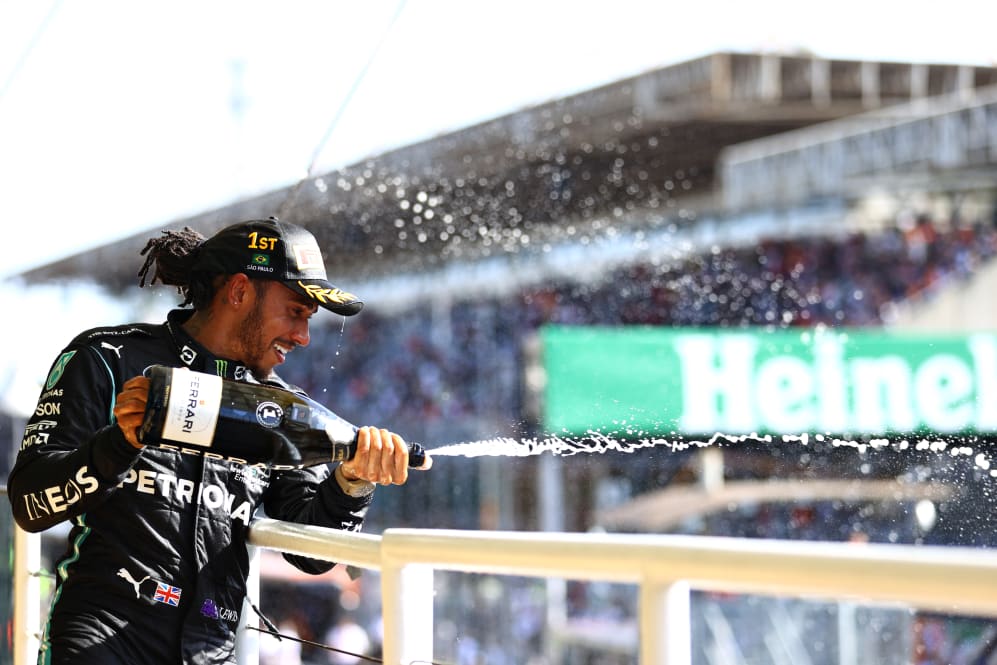 Finally, Hamilton made it through on Lap 59 and you could see how desperate he was to deny Verstappen the chance to repeat his maneouvre, by cutting across the Red Bull driver on the straight and taking the inside line for himself, meaning Verstappen no longer had anything left but to accept he was beaten in the race.
TREMAYNE: Where does Lewis Hamilton's Sao Paulo win rank among his best victories?
Had Hamilton not managed to make the move stick on the road, I imagine that the stewards' earlier decision would have become more talked about. It's a tough job and it was a tough decision to make, but maybe they were breathing a sigh of relief that it became irrelevant to the outcome by the end.