Formula 1 intends to fill vacant slot on 2021 F1 calendar with race in Portugal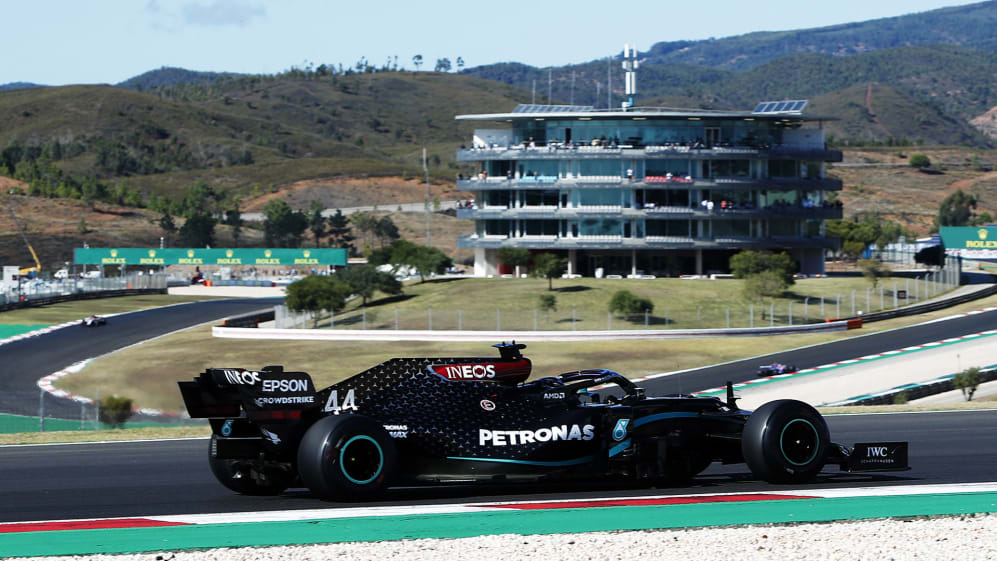 Up until now, the 23-race 2021 F1 calendar has featured a big 'TBC' for the Grand Prix set to run on May 2. But following a meeting of the F1 Commission, it's been confirmed that a return to the Portimao circuit in Portugal is the preferred option to fill the gap.
Portimao hosted its first ever Grand Prix in 2020, putting the Portuguese Grand Prix back on the calendar for the first time since 1996, and with F1 fans treated to a thriller that saw McLaren's Carlos Sainz lead the early part of the race, before Mercedes' Lewis Hamilton ultimately took his record-breaking 92nd victory.
READ MORE: 'Broad support' from F1 teams for new sprint race format at some races
And following the first meeting of the F1 Commission in 2021, it was revealed that it was the "intention of Formula 1" to return to Portimao this season, for what would be the third race of the 2021 calendar.
A release from the F1 Commission following the meeting said: "The group was updated on the 'TBC' space on the current version of the 2021 calendar. It is the intention of Formula 1 to fill the position with a race at Portimao in Portugal on the dates already held in the calendar. The final agreement is still subject to contract with the promoter.
"Robust COVID-19 protocols enabled Formula 1 to run 17 events in 2020 and will enable us to run a World Championship again in 2021. While changing circumstances may require flexibility, the FIA and Formula 1 are working at all levels from government to local organisation to ensure that the calendar goes ahead as planned," the statement added.
Despite the intention to race in Portugal, however, the decision will still need to be approved by the World Motor Sport Council before the Grand Prix can go ahead.
READ MORE: Engine freeze for 2022 agreed, with low-cost, sustainable power units set for 2025