Feature
From childhood number plates to football heroes – Why each driver picked their F1 race number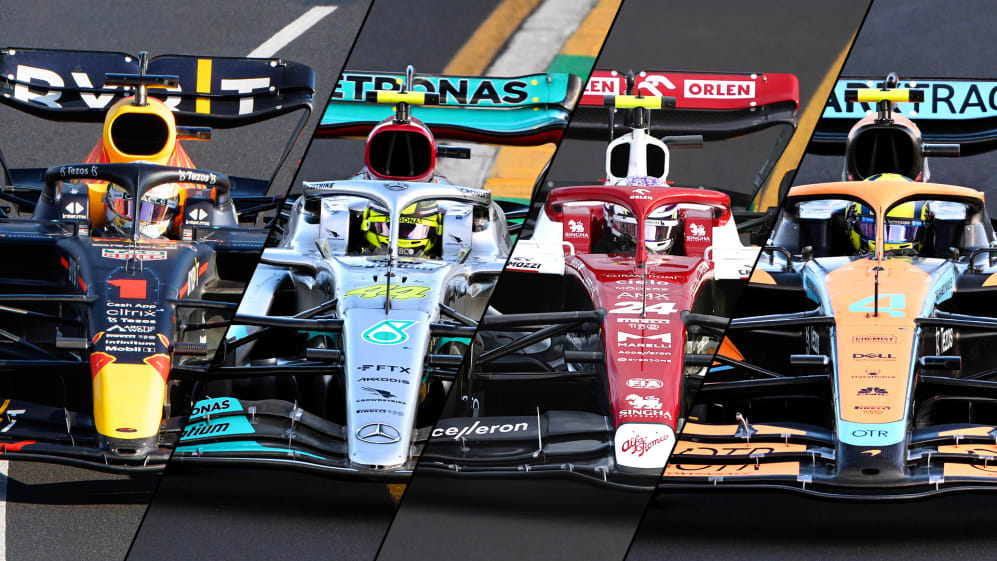 Up until nine years ago the drivers' race numbers in Formula 1 were assigned based on each team's ranking in the previous year's championship. But in 2014 that system was changed, with the drivers then allowed to pick a number that would stick with them throughout their F1 career. So how and why did each driver choose theirs? We did a little digging to find out...
Max Verstappen – #1
For the first seven years of his F1 career, Verstappen raced with the number 33 on the front of his car. He revealed that he had wanted the number three, but former team mate Daniel Ricciardo was already using it, so he used 33 to "add double the luck".
READ MORE: 'He's one of the greatest drivers ever' – Verstappen expecting Hamilton renaissance in 2023
However, that changed after he won his first championship in 2021. Verstappen chose to race with number one – reserved for the world champion from the previous year – on his car for the 2022 season. And following a second consecutive championship triumph last season, the Red Bull driver is set to continue racing with number one on his car in 2023.
"How many times do you get the opportunity to swap?" said Verstappen. "Number one is the best number out there so for me it was very straightforward to pick the number one, and hopefully number 33 doesn't come back next year!"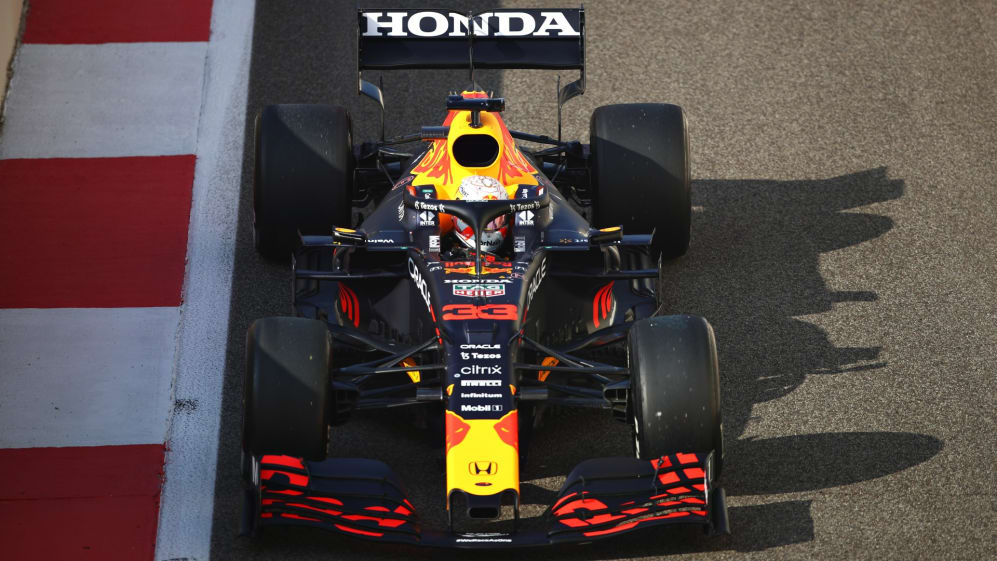 Sergio Perez – #11
Unlike many of the drivers, Perez's race number has nothing to do with his junior days in motorsport, nor does it involve any superstitious beliefs. His race number comes from one of his childhood heroes, Ivan Zamorano, who wore the number on his shirt in his final season playing for Perez's favourite football team, Club America.
"I used to admire a football player. His name is Ivan Zamorano, and he had the number 11," said Perez. "So, when I was at karting, I said I also want to have the number 11. Since then, I've always used 11. Still my email is with number 11."
Charles Leclerc – #16
Over the years we've become accustomed to seeing Leclerc's number 16 plastered on the front of his scarlet red Ferrari. However, if the Monegasque driver had his way at the start of his F1 career, he would be racing with a different number.
READ MORE: Leclerc feeling 'more mature' after recent setbacks as he and Ferrari regroup for 2023 title push
"I wanted number seven. I wanted number 10, but it was taken," Leclerc revealed. "I finally ended up with number 16, because one plus six equals seven and I am born the 16th of October. So, not a very interesting story."
Carlos Sainz – #55
When Sainz came into Formula 1, he wanted the number five on his car. However, four-time world champion Sebastian Vettel was already making use of it. So, the Spaniard then put two fives together, making 55, which he still races with today.
"Carlos Sainz. One S is one five. The other S is another five. So, it's a 55," he said. "My favourite number is number five. Sebastian Vettel had the five, so I had to change. Then I came out with this word game of my name and the fives."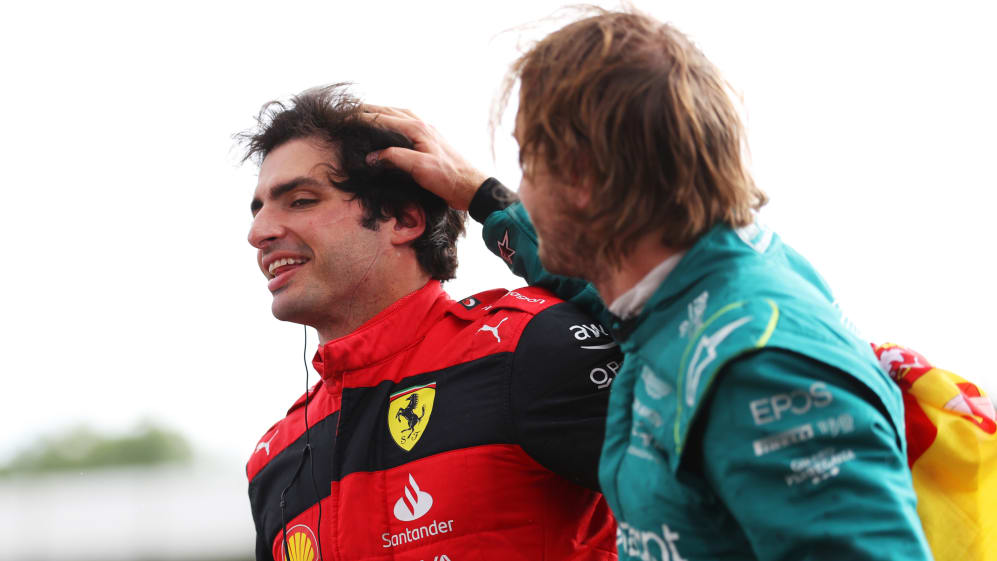 Lewis Hamilton – #44
Since the rule was introduced to allow drivers to race with a fixed number, Hamilton has worn 44 on his Mercedes. The Briton has won six world titles since then, but on each occasion, he has turned down the opportunity to race with number one on his car, in favour of 44. Here's why…
"When I was eight, we got a really old go kart and it was owned by, like, five or six different families. It was from the back of the newspaper. My dad got this kart, rebuilt it and we had to enter our first race and my dad didn't know what number to use. And on the number plate of his car was F44," said Hamilton.
READ MORE: 'It's been a good lesson for us' – Hamilton explains how 2022 struggles have made Mercedes stronger
"That's the number we raced with for many years, and then when I joined Formula 1, I had to be whatever the team asked me to be, and then further into my career they then decided to allow the drivers to choose their one number and that would be their number forever, and I went back to the number where it all started."
He added: "It's the number that my family recognised the most, it's the number that has been loyal to me and to my fans."
George Russell – #63
The driver on the other side of the Mercedes garage has also been racing with a part of his family heritage on the front of his car since entering the sport.
"Sixty-three was my brother's number," Russell revealed. "He started karting just at a local indoor kart centre, and he always had number 63, so that's been the family number ever since."
Esteban Ocon – #31
The French racer admits he plans to race with the number 31 on his car for the rest of his career, as a way to commemorate the most successful year of his junior career.
"In 2007, that year when I won the [Championnat de France karting] championship, I had the number 31," said Ocon. "It's still my most successful year to date. That's why I will go 31 for the rest of my career."
Pierre Gasly – #10
Alpine's newest recruit will continue racing with the number 10 this season. Like Ocon, Gasly also used the number during his most successful campaign in his junior days, but he also uses it as a tribute to one of France's most decorated footballers.
READ MORE: 'He can take us to the next level' – Alpine set out what they expect new recruit Gasly to bring to the team
"I raced with that number in 2013 when I became Formula Renault European champion," said Gasly. "I was a big fan – I am still a big fan – of Zinedine Zidane, who was number 10 for the national French team."
Lando Norris – #4
Like Leclerc and Sainz, Norris's race number was also not his first choice, as the McLaren driver admitted that when he entered the sport in 2019, he had intended to pick two numbers that were already in use. So, instead he picked a number that he felt best fit his logo.
"Eleven and 31 were like my two numbers I had in Formula Renault, Formula 3, Formula 4," said Norris. "I think they were already taken by the time I got to Formula 1. Four was the best one in the end, mainly because it fit very nicely into my logo."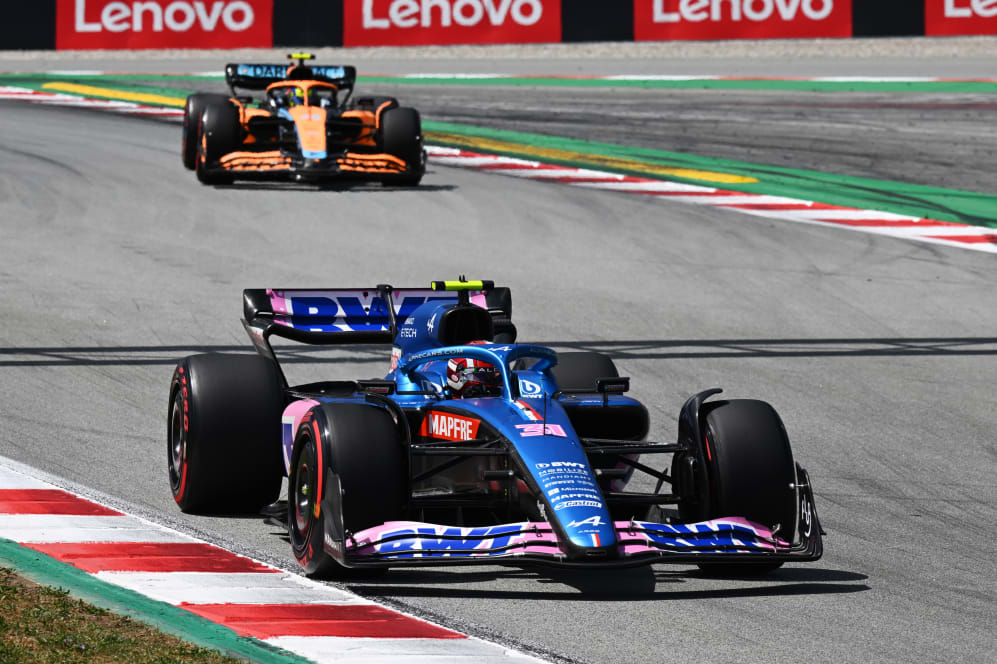 Oscar Piastri – #81
Piastri will be racing with number 81 on his McLaren in his rookie campaign, and he revealed on In the Fast Lane, the official podcast of the Australian Grand Prix, how he happened upon the number in his karting days.
"Eighty-one was the number I had in karting. When I did my first race, I had to pick a number for my first race and the kart shop I went to only had number ones in stock, and it had to be a one or two digit number," said Piastri.
OSCAR'S AWARDS: The stunning stats behind Piastri's stellar junior career as he gets set for F1 debut
"I obviously couldn't be number one because yeah, for obvious reasons, so I was actually number 11 for my first couple of races, and then we entered – I think it was the Victorian state titles – and somebody had already entered as number 11.
"I don't know what inspired me to pick 81 but I changed the first one for a number eight, and it stuck ever since. So, there you go!"
Valtteri Bottas – #77
The Finn initially wanted to pick the number 7, but later decided that two was better than one, and opted instead for 77. Bottas revealed that part of his thinking in the beginning was to incorporate the number into a logo design, although he admits that didn't quite go to plan.
"I actually initially thought I would choose seven, but then I decided actually 77 would be nice," Bottas explained. "I just really liked the number. I'm not really superstitious or anything. Initially there was a bit of plan that we could try 'Val77eri Bo77as', so that instead of a 'T' you could use a seven for some designs, but I never really used it anyway."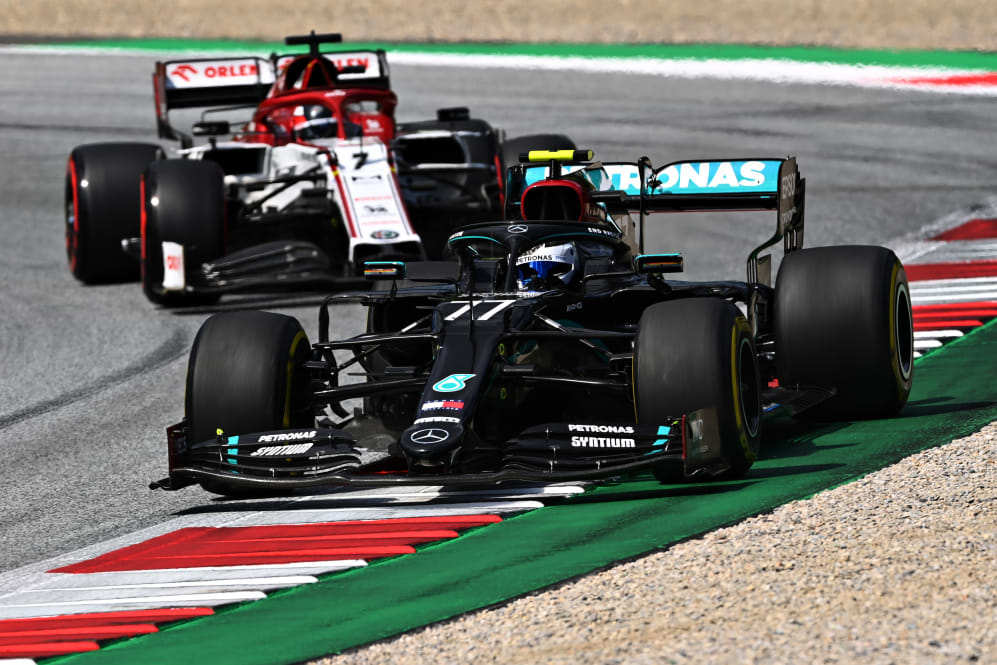 Zhou Guanyu – #24
The Alfa Romeo driver goes out on track with the number 24 on his car, and he revealed in an interview with German publication Speedweek, that he uses it in tribute to childhood hero and NBA icon Kobe Bryant.
"Kobe Bryant was a big inspiration to me when I was more interested in basketball than motorsports," Zhou revealed. "What impressed me most was his work ethic. Even though he was considered the best player of his era, he worked tirelessly on himself.
READ MORE: Team mate tussles, title contenders, and midfield battles – 7 exciting rivalries to watch out for in 2023
"He would get up at four in the morning, start training, then take his kids to school, and keep training. Also, 24 is four times six, and six is a lucky number in my country."
Fernando Alonso – #14
Like many drivers, Alonso has chosen a number that holds a special meaning to him. The Spaniard races with the number 14 on his car, as it brings back special memories from his karting days.
"When I was 14 years old, the 14th of July, and with the go kart number 14, I was world champion. From that moment I had no doubt that 14 is my number," he said.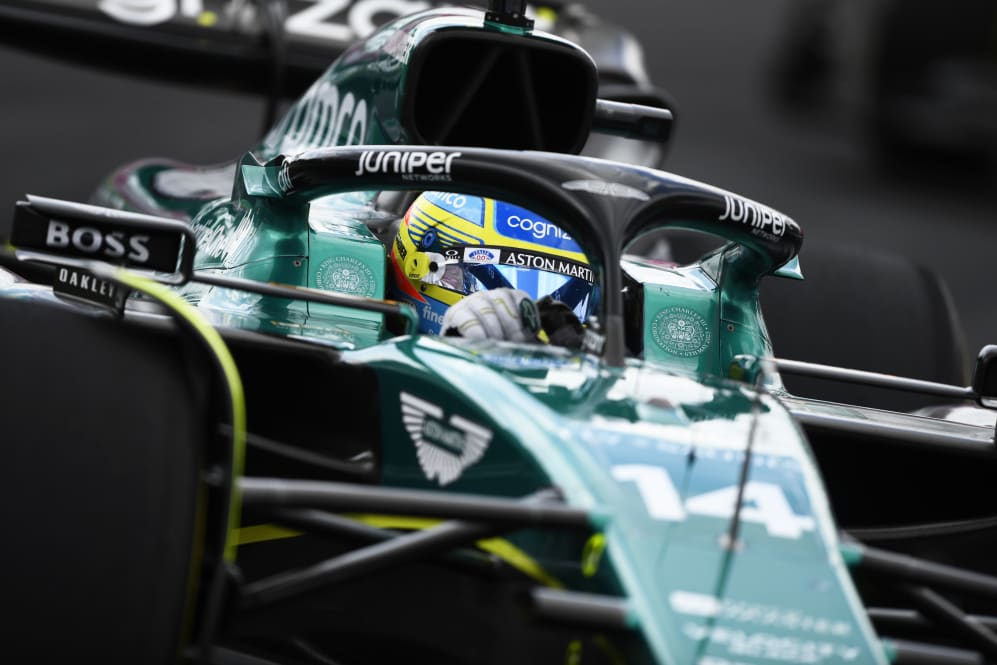 Lance Stroll – #18
Like his new team mate, Stroll also has a lot of history with his race number. The Canadian has no plans to use another number in Formula 1 other than the number 18, after enjoying plenty of success with it in his junior days.
"It means a lot to me, it's a lot of history with number 18. Winning the Formula 3 championship, winning the Formula 4 championship," said Stroll. "I'm a little bit superstitious, not very superstitious but little things like that are important to me. I've just stuck with it ever since and I don't want to change."
Nyck De Vries – #21
Nyck de Vries will be racing with number 21 for his debut season in Formula 1, despite using 45 during his super sub appearance for Williams at the 2022 Italian Grand Prix. The Dutch driver raced with number 17 during his time in Formula E, but this is no longer being used in Formula 1, as it was retired following the passing of Jules Bianchi.
READ MORE: Driver swaps and team boss switches – All the big moves you need to know about ahead of 2023 season
Yuki Tsunoda – #22
Another driver that came into Formula 1 hoping to race with the number 11 on their car – but with Perez making use of it, the Japanese driver decided to double 11 to get his new race number, while also paying his respects to an F1 world champion.
"My number when I was racing in karting was 11," Tsunoda told AlphaTauri's website. "But in F1 that's already taken by Sergio Perez. So I doubled it to become 22, which I also liked because it was the number of Jenson Button, a driver I respect a lot when he won the Formula 1 World Championship in 2009. It's also a number used by Japanese driver Takuma Sato."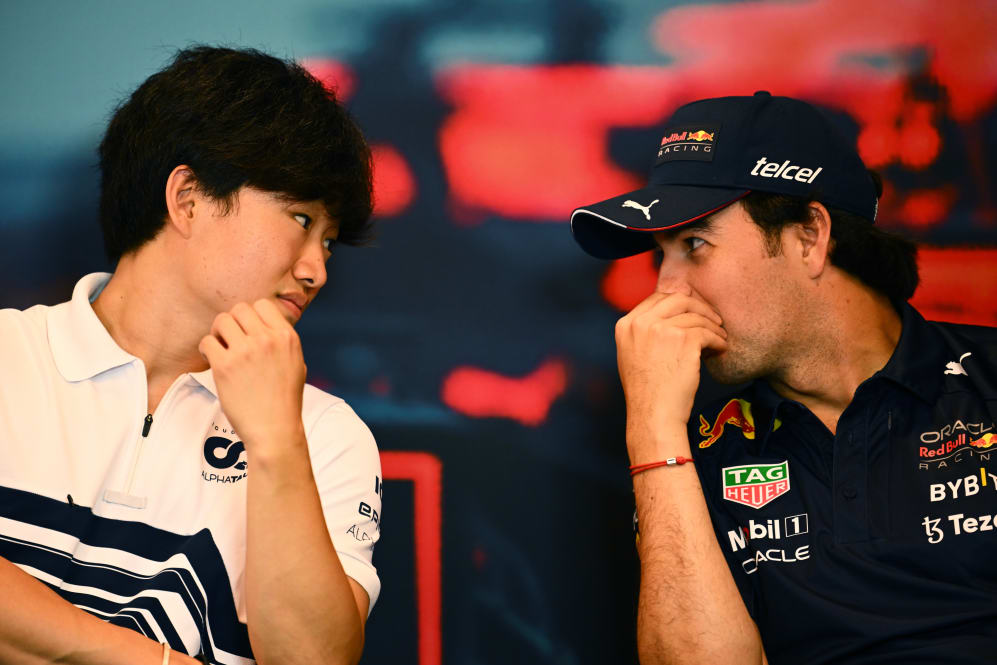 Kevin Magnussen – #20
Kevin Magnussen competes with the number 20 on his race car, having used the number when he won the 2013 Formula Renault 3.5 Series title, just a year before his podium-sealing debut Grand Prix with McLaren.
Nico Hulkenberg – #27
The Hulk returns to the F1 grid with Haas and is set to continue using the number 27 that he ran at Force India and Renault. The German's reason behind racing with that number is reportedly because it is the date and month – August 19 – of his birthday added together.
ANALYSIS: After bouncing back into the points last year, can Haas claw their way up the midfield in 2023?
Alex Albon – #23
Albon races with the number 23, famously worn by NBA icons LeBron James and Michael Jordan. The Thai raced with 46 on his kart in his junior days, as a tribute to childhood hero Valentino Rossi, but he decided to halve the number upon coming into Formula 1.
Oops! Error retrieving Twitter post
Logan Sargeant – #2
During his four FP1 sessions in 2022, Sargeant had the number 45 on the front of his car, and in Formula 2 he raced with the number six. However, he will be racing with number two next to his name this year – another driver with a nod to his junior category days.
"I used to run [number two] in Formula Renault, and I had a pretty good season that year," said Sargeant. "Number three is my number, but that's taken [by Daniel Ricciardo] so I figured, why not take a winning number from the past and run with in F1?"
READ MORE: Running with penguins, courtside at the NBA and much more – how the F1 drivers spent their winter break