Feature
Why both Leclerc and Verstappen have unfinished business in Baku
Formula 1 may have headed to its second street circuit in a row, but Azerbaijan's picturesque Baku City Circuit – on the shores of the Caspian Sea – couldn't be more different to the shorter, narrower twists and turns of Monaco's harbourside track.
If anything, Baku is two tracks in one, the first sector a combination of long straights and heavy braking 90-degree corners followed by a second sector that is tight and twisty – with one turn threading its way through a 7.6m-wide strip of asphalt in Baku's old town.
It's a tough one to tame, as most of the drivers on the grid have experienced in years gone by, not least 2022's two leading protagonists Max Verstappen and Charles Leclerc, who have an usually disappointing record on the 6km, 20-turn track.
TECH TUESDAY: Winging it – the crucial choice facing Ferrari, Red Bull and Mercedes at Baku
Verstappen, who leads his Ferrari rival by nine points, saw a near-certain win slip through his fingers last year when he crashed. That came three years after his infamous collision with then-Red Bull team mate Daniel Ricciardo. The Dutch driver has only finished this race one in four attempts – a P4 in 2019.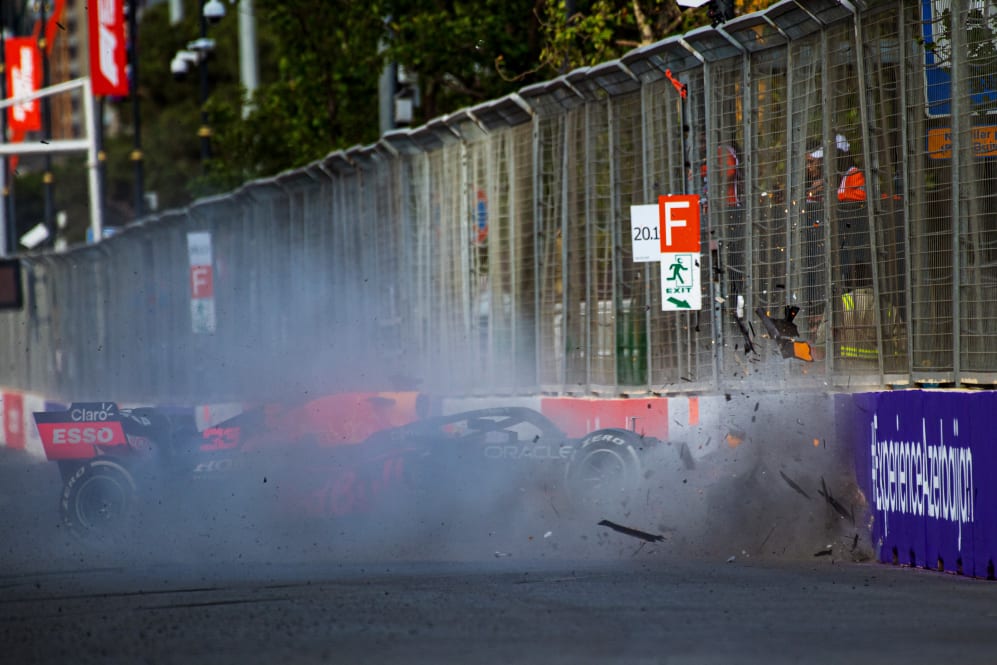 Leclerc's record is slightly better, in that he's finished the three that he has contested. However, he failed to convert last year's pole position and faded to fourth. He was set for pole in 2019, but crashed at Turn 8, and could only rescue fifth. And his third score was sixth.
The Monegasque, like Verstappen, arrives in Baku keen to bounce back from respective disappointing performances – by their standards – in Monaco. Leclerc was in great shape to win his home race before an erroneous pit call robbed him not just of a top-step finish but a podium altogether.
F1 NATION: Will sparks fly in the Land of Fire as the title battle heads to Baku?
Verstappen, meanwhile, was overshadowed by his team mate Sergio Perez throughout the weekend, the Dutchman failing to nail the balance like the Mexican to give him the confidence to push the car. Had Ferrari not got Leclerc's strategy wrong, Verstappen would have missed out on a podium and seen his championship lead reduce.
These two don't tend to stay down for long, mind.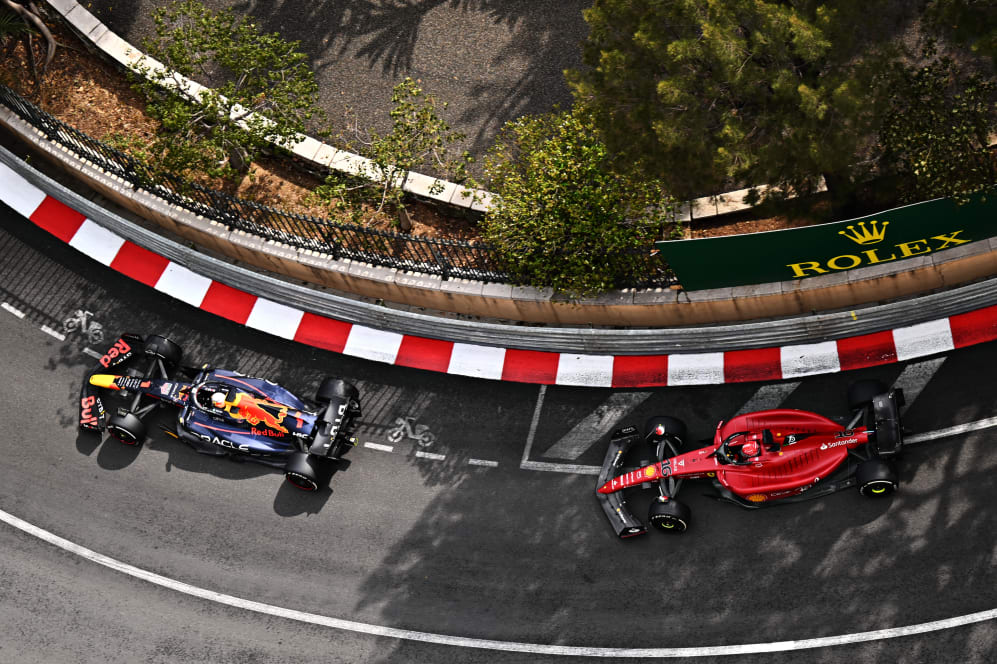 It's Leclerc who arrives in Baku with the stronger qualifying form, having taken three (albeit unconverted) poles in a row, and having started every single race this season from the front row of the grid.
Verstappen, though, has been stronger when the points are handed out, winning three of the last four races and adding a third place in Monaco.
The paddock chatter on Thursday was that it's too close to call between Red Bull and Ferrari, with some feeling Red Bull's strength at top speed will be the defining factor, while others suggesting Ferrari's prowess in the twisty stuff – and strong traction – will be key.
READ MORE: Perez in the title mix and Ferrari looking to hit back – 5 storylines we're excited for ahead of the Azerbaijan Grand Prix
There's the wildcard in Mercedes to consider, too. Their extensive upgrade package in Spain hauled them back into contention, and while they were uninspiring in Monaco, the Silver Arrows have a long tradition of struggling around the Principality's streets and thus anticipated this. Baku's characteristics should suit the W13 much more.
And while probably not in contention for the win, there are some dark horses very much in the mix.
Lando Norris was mightily impressive when suffering from tonsillitis during the last two races. Imagine what he can do now he's back to full fitness. His McLaren team mate Daniel Ricciardo shouldn't be discounted either, the Australian having won here back in 2017 with Red Bull.
And then there are Alfa Romeo, the Swiss team having made one of the largest – if not the largest – steps from last year through to this year.
They have been quick at every track aside from Monaco this year – with Valtteri Bottas in particularly good form. The Finn has won here once, and would have won a second time had it not been for a puncture.
WATCH: Why do F1 cars spark? Tech expert Albert Fabrega has the answers
"Since the first year we came here, I really liked the track," he said when we chatted in the Baku pit lane. "It's one of the most difficult tracks to nail, especially in qualifying – and the race is always unpredictable and can be pretty crazy, so I feel like here always in the race, it's about playing the long game and calculating risk. But in qualifying you need to take risks. I think that balance works for me."
Baku has made a habit of delivering some thrilling Grands Prix, helped in large part by its intriguing layout that is conducive to good racing and which heavily punishes mistakes. Will it live up to its reputation this weekend?