Gasly explains how impressive P5 in Hungary qualifying won him a Ferrari-related bet with team boss Tost
AlphaTauri's Pierre Gasly bounced back emphatically from his self-described "worst weekend" of 2021 at Silverstone by taking an excellent P5 on the grid for the Hungarian Grand Prix – a result which won Gasly a Ferrari-related wager with AlphaTauri Team Principal Franz Tost…
Gasly had showed strong pace across the whole of Friday practice, spending the two sessions in the top six – although there was a sneaking suspicion that there might be more performance to come from the Ferrari and McLaren drivers.
In the event, however, Gasly was able to take P5 on the grid – as team mate Yuki Tsuonda fell out in Q1, qualifying P16 – Gasly ending up behind only the Mercedes and Red Bull drivers, and ahead of both the McLaren of Lando Norris and the Ferrari of Charles Leclerc, a result that even Gasly admitted had surprised him.
QUALIFYING: Hamilton roars to Hungary pole, as Bottas denies Verstappen front-row start
"I must say I'm pretty pleased with that lap," said Gasly of his Q3 effort. "I knew when I closed the lap, going over the line, okay, that's going to put us in a good position, but still, I didn't expect to be in front of Lando and Charles, so I'm really pleased. That's the best position we could hope for the race, right behind the two top teams, so really pleased with that."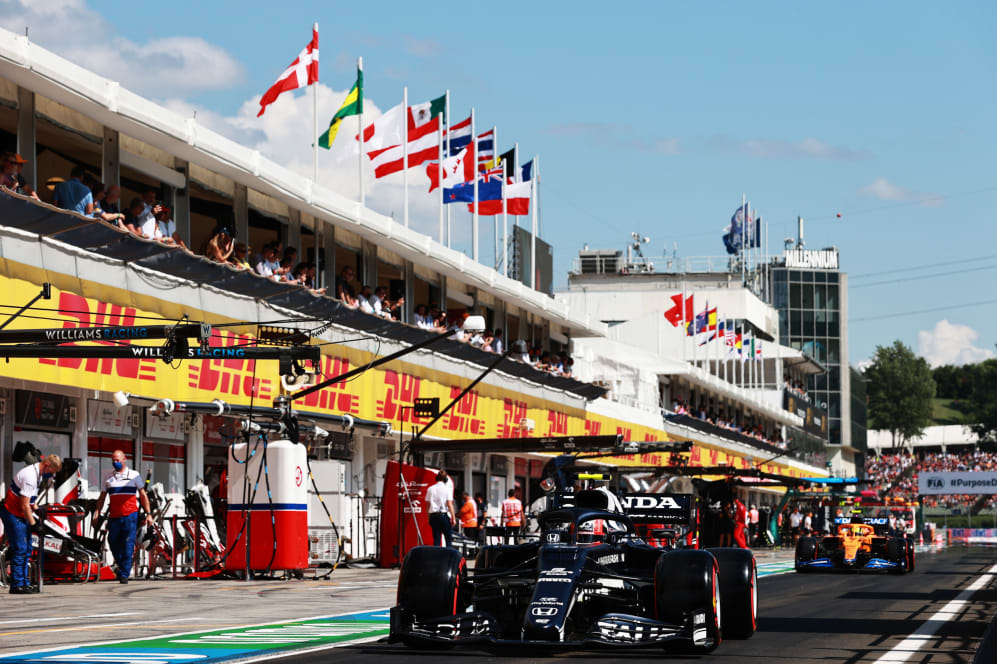 One worry for Gasly now will be race pace, however, with our data from Friday running suggesting that both Ferrari and McLaren had a significant advantage over AlphaTauri on long runs – with Gasly preparing for an "elbows out" Hungarian Grand Prix.
"Objectively, we know [the Ferrari and McLaren] are faster than us in long runs," said Gasly, "so we'll have to put our elbows out. We know it's difficult to pass, so we'll try and play our cards as good as we can, have a good start and then try and use the free air we have, because we expect the two top teams to pull away.
READ MORE: Sainz blames sudden increase in wind speed for 'puzzling' Q2 crash
"I expect a very tight battle... We know it's not going to be an easy one, but we're going to make it hard for the guys behind and I really hope we can go and get some very good points before the break," added Gasly. "The main target was to qualify as far forward as we could, and I think today we achieved that."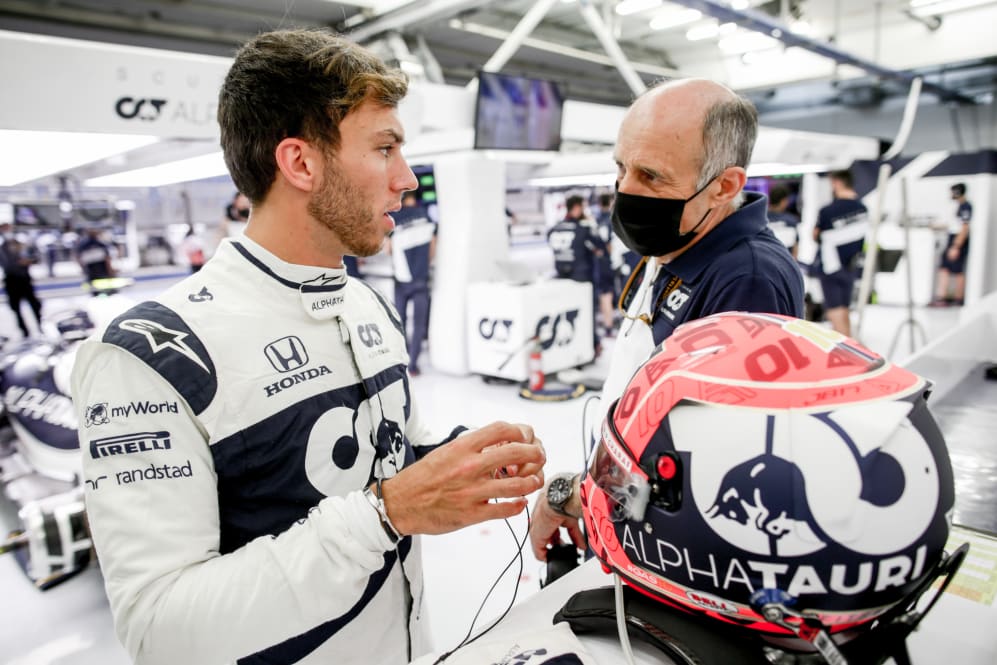 Meanwhile there was an extra bonus for Gasly – depending on whether team boss Franz Tost keeps his word or not – with the Frenchman explaining a bet he'd had with his AlphaTauri chief ahead of qualifying.
READ MORE: Hamilton hails 'beautiful' record 8th Hungary pole, and denies allegation of gamesmanship ahead of final Q3 runs
"Basically before the quali, we had a small prediction game with the team," said Gasly. "I thought we would qualify eighth, Franz said seventh and if I would qualify eighth, I'd need to go back to the hotel walking, he said – I wouldn't be allowed to take our Honda car.
"And I said, okay, so if I do sixth, I get a Ferrari – you find a Ferrari for me to drive back to the hotel, and he said okay. But now I'm fifth, so maybe I get two Ferraris…"