Gasly hails 'most complete weekend' of the year in Austin as Ocon rues 'unfortunate' collision with Piastri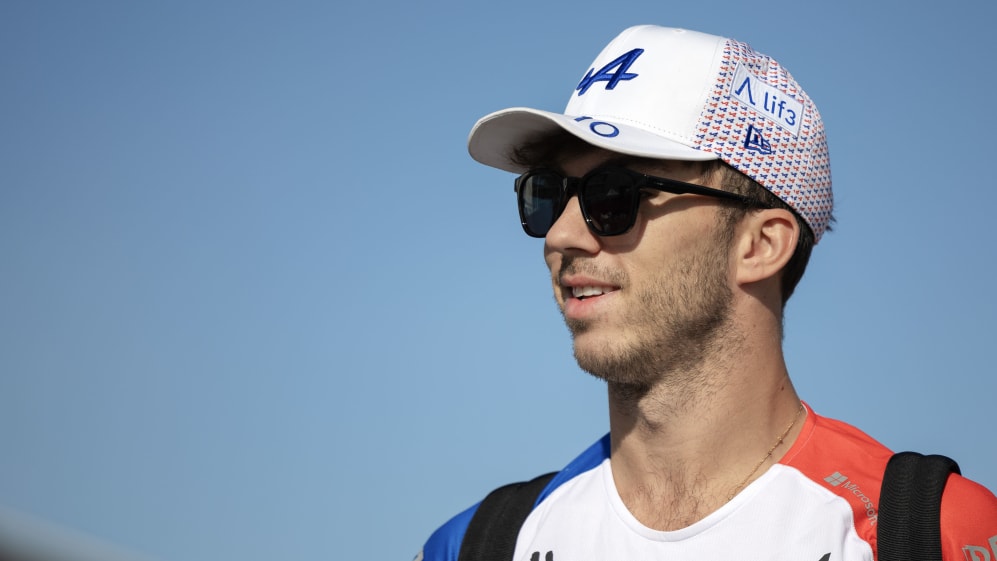 Pierre Gasly says Alpine had their most "complete weekend" of the year after he finished sixth in Austin, but team mate Esteban Ocon was left disappointed after terminal damage from his collision with Oscar Piastri caused him to retire.
Gasly had shown a good turn of pace for much of the weekend as he finished seventh in the Saturday Sprint before starting Sunday's event from the same position, although a slow start saw him drop down to 10th.
MONDAY MORNING DEBRIEF: Exactly how did Verstappen negate a brake problem to rise from P6 and take the win?
However, he fought back through the race, and took advantage of Ocon and Piastri's retirements to cross the line in eighth – before the disqualifications of Lewis Hamilton and Charles Leclerc saw him gain an extra two places.
Speaking after the race, a delighted Gasly said: "I'm very happy with the whole weekend, it was the most complete weekend of the year. Two Q3s, points [in the Sprint], finishing seventh, and points today finishing eighth behind the Mercedes of George [Russell].
"I mean that is the absolute maximum we could have got out of the weekend. So, I'm really pleased on that end. It was good timing in Texas, obviously I wish these guys ahead of us, but they are just in a different league.
"It was very well executed from the whole team and I think they can be pleased with the job we have achieved, and hopefully next year we come back here with a stronger package overall."
When asked what the key was to his and Alpine's performance in Austin, Gasly explained: "I think we did definitely some good changes from FP1 to quali, so we managed to identify very quickly what didn't work in that first session.
READ MORE: Verstappen holds off charging Hamilton to claim 50th F1 victory at the United States GP
"Seems like all the changes we made definitely helped to get more potential out of the package. It was good, a bit more stressful today with the Aston Martin finding their pace back. I'm happy that we managed to get that P8 because there was nothing else we could have got out of it."
Ocon, on the other hand, had a good start, moving up from eighth to seventh in the early exchanges. But at the exit of Turn 2, he made contact with the McLaren of Piastri, which gave him sidepod damage and forced him to retire a few laps later.
It was Ocon's sixth retirement of the season – and third in the last five races – and speaking after jumping out of the cockpit, he said: "An unfortunate Sunday, it's been quite a few unfortunately this season, and that's obviously frustrating as it is costing us.
READ MORE: Norris hails McLaren progress after fourth straight podium but concedes they did not have 'enough' to win United States GP
"We had a good launch again, made a couple of places like [in the Sprint], which is very strong. We made good progress with that so that's very positive. Unfortunately had a touch with Oscar after that, [and] we both had to retire.
"It's very unfortunate because today I think there was points on the table but there is only a couple of days for us to wait before we get back to racing. We can turn the page quickly and get back to it."