Feature
Head to head: How 2019's F1 team mates compare at the summer break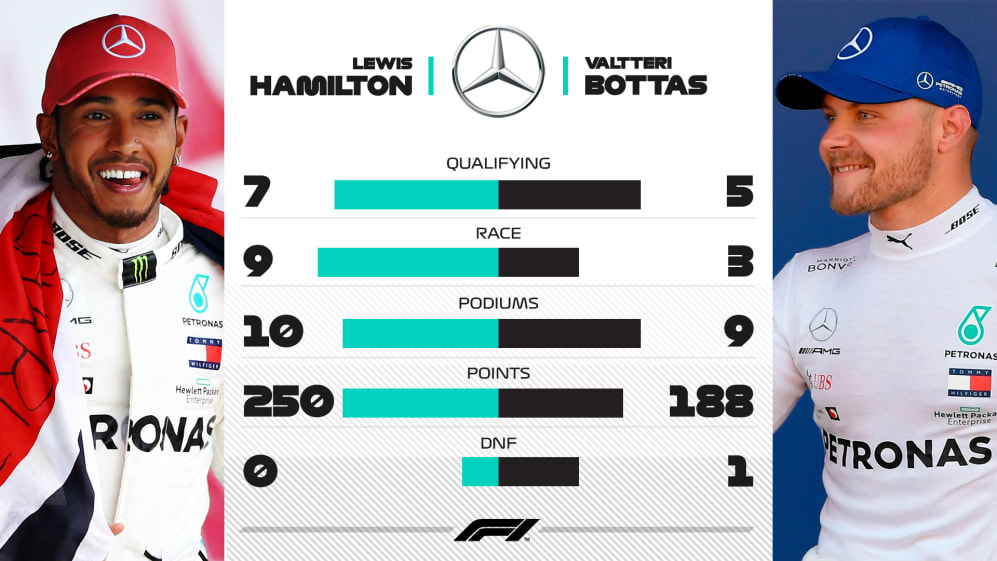 Twelve races down, and we have all the numbers to compare how 2019's team mates are faring against each other so far - in qualifying, races, points, DNFs and much more. Statisticians and number-crunchers, fill your boots...
Ferrari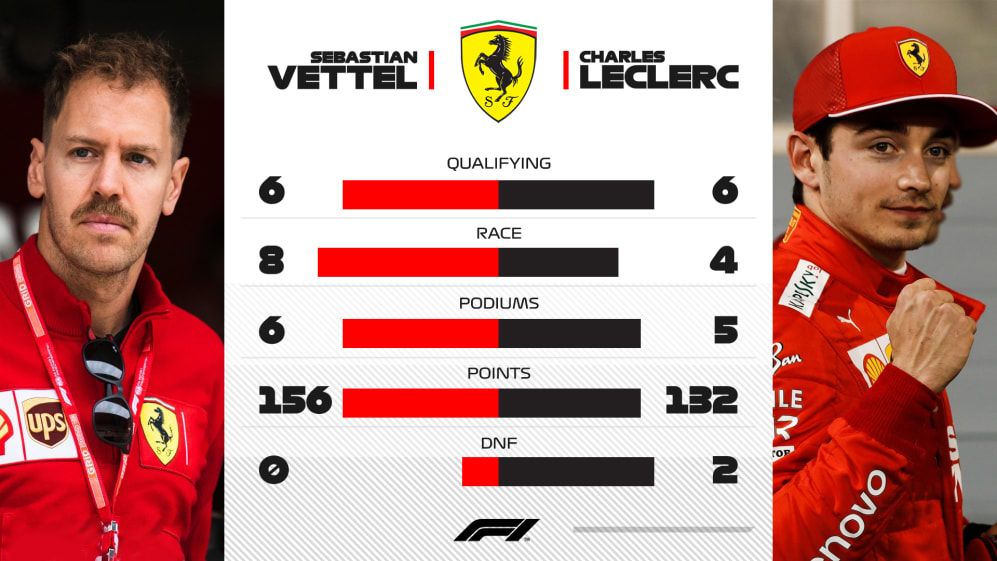 Red Bull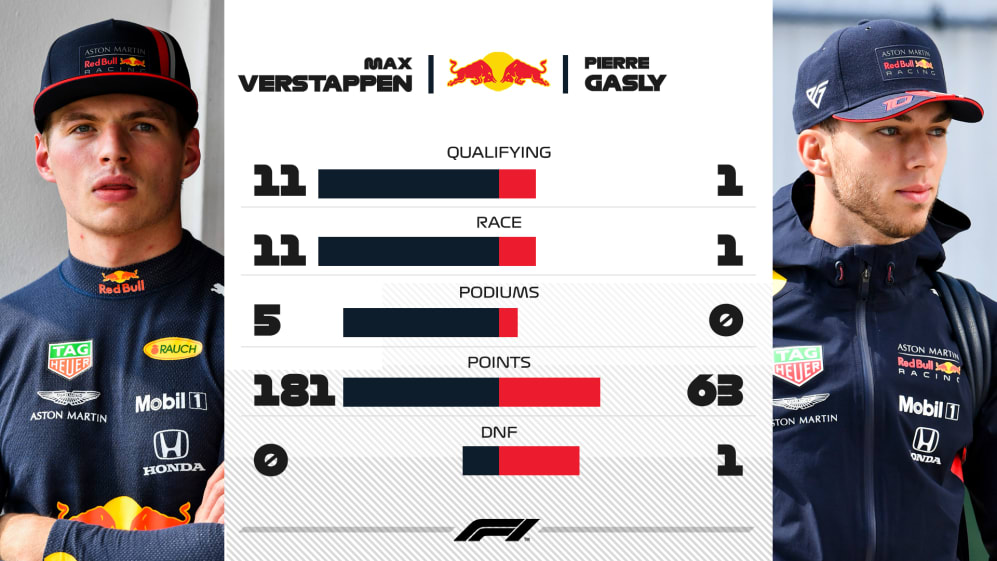 McLaren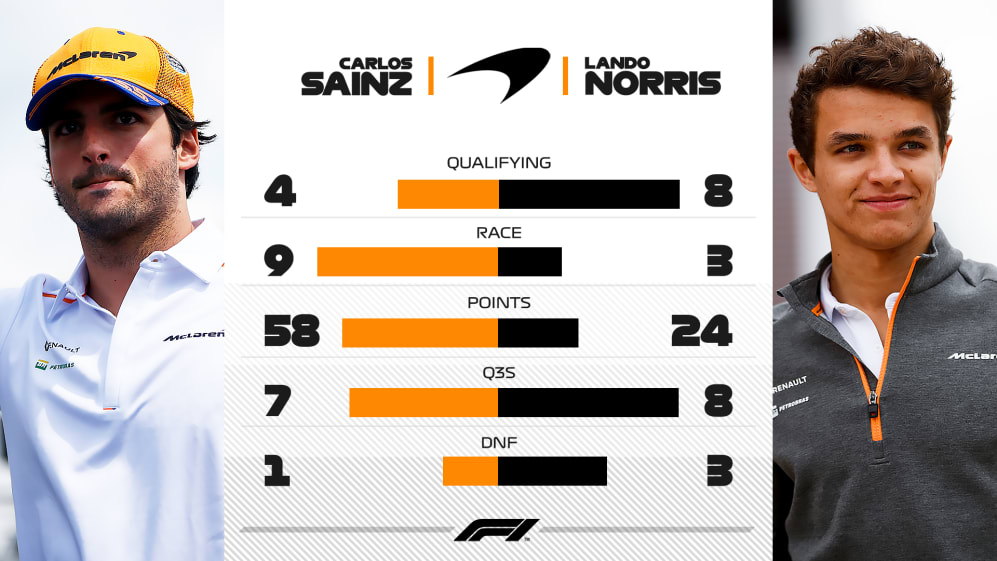 Toro Rosso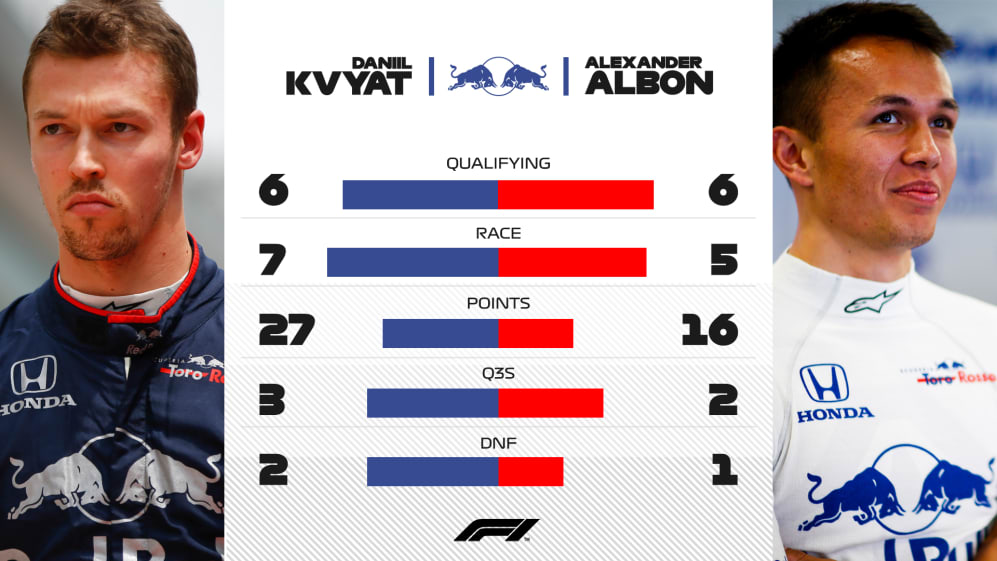 Renault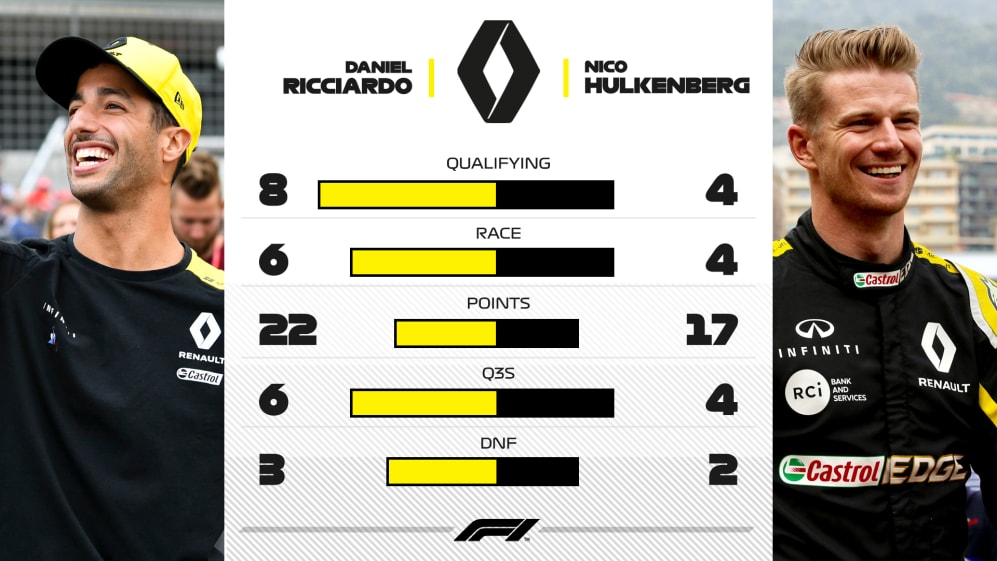 While Daniel Ricciardo hasn't had the spectacular move to Renault that he might have hoped for, he has quietly bested his ever-reliable new team mate Nico Hulkenberg. With nine races remaining, Ricciardo has almost sealed the qualifying battle as he leads it 8-4, the Australian also 11th in the standings while Hulkenberg is 14th, behind Lance Stroll and Kevin Magnussen. However, the team mate battle is far from settled here when it comes to the racing: Hulkenberg has every chance of making up the numbers in the next nine races.
READ MORE: Renault need to ask themselves questions after tough first-half - Hulkenberg
Alfa Romeo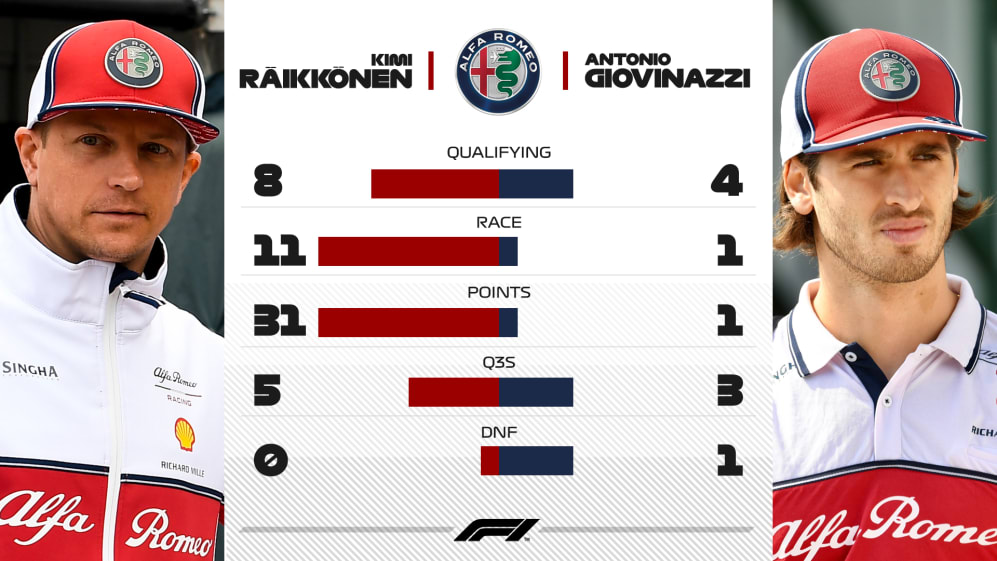 It's been a rude introduction to a full-time race seat for Antonio Giovinazzi, up against the Iceman in his first season. Former champion Kimi Raikkonen is dominating here against the Italian rookie, showing just how much experience counts in this sport. And then, of course, there's the small matter of Raikkonen's undeniable talent, as he's out-qualified Giovinazzi 8-4, out-raced him 11-1 and claimed 31 of the team's 32 points so far.
READ MORE: Alfa Romeo were faster than McLaren in Hungary says Raikkonen
Racing Point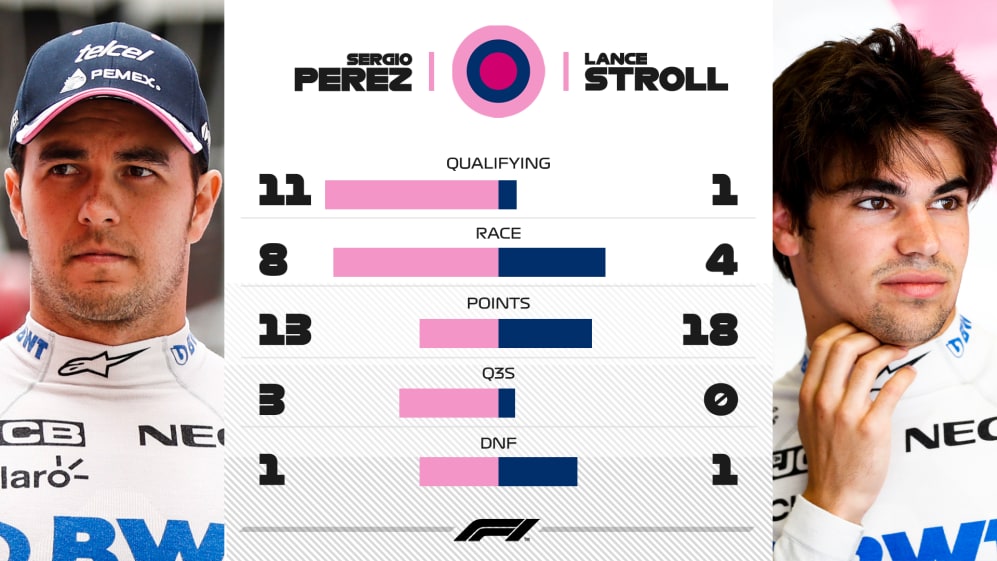 Haas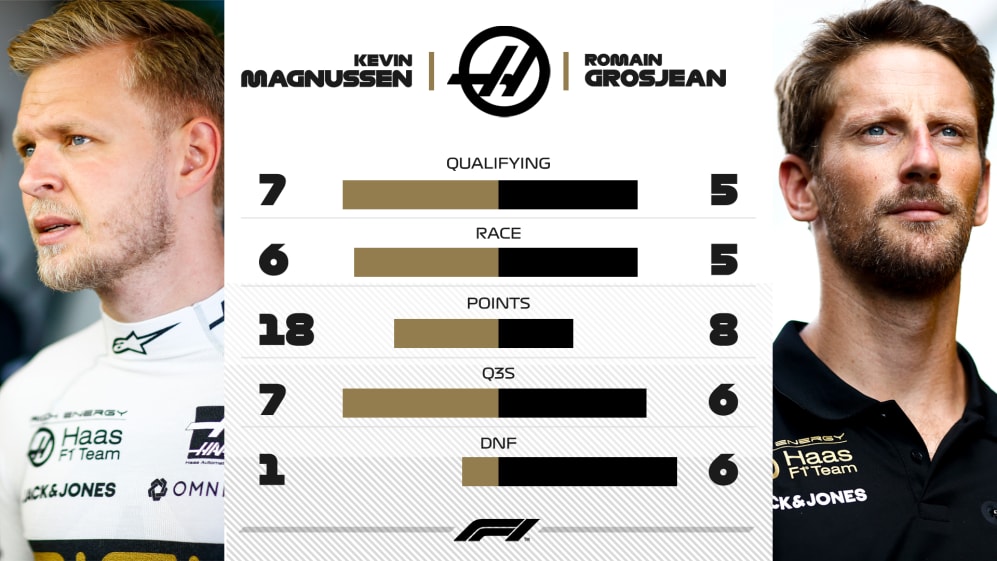 Williams