Gasly says he knew pairing with Ocon 'would not be easy' as he compares Alpine team mate to Tsunoda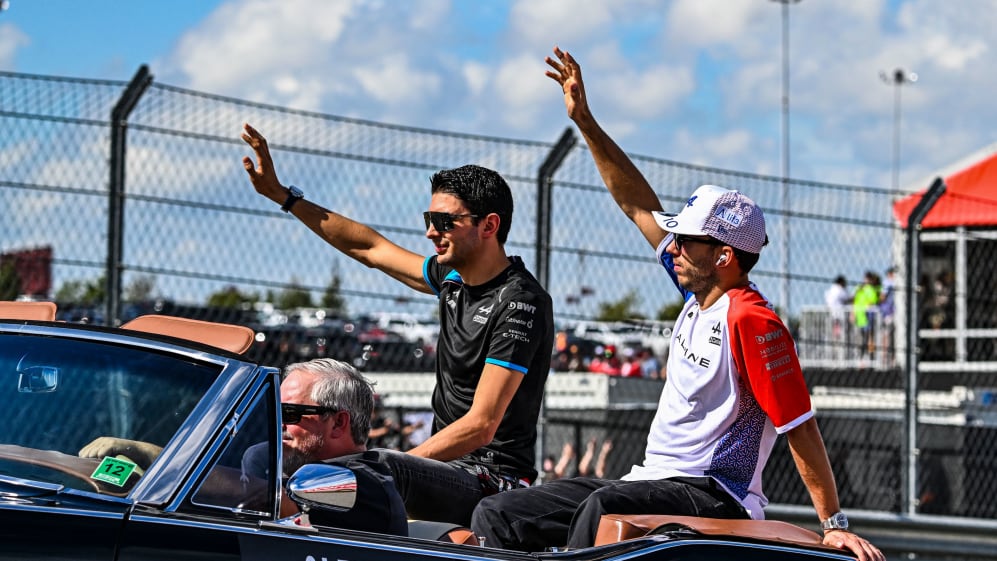 Plenty of column inches were generated by the news that childhood karting pals turned rivals Esteban Ocon and Pierre Gasly would be paired at Alpine for 2023. And as he nears the end of their first season together, Gasly has said the partnership had been "working really well" – despite acknowledging that the pair's relationship was on the "formal" side.
Gasly and Ocon grew up close to one another in Normandy, France, the pair karting together as juniors before a well-documented falling out.
BEYOND THE GRID: Pierre Gasly on his hopes for his future with Alpine, his maiden victory at Monza and much more
However, with the pair having put the past behind them in order to help move Alpine forward when they joined forces for the 2023 season, Gasly recently opened up on Formula 1's Beyond The Grid podcast about the challenges of working with a driver with whom he had so much history.
"I knew that it would not be easy," said Gasly, "but at the same time I knew that we had grown up a lot. I was a little worried about how he would welcome me and work with me. I've known Esteban since a long time, so I know how we work. We have different personalities; we're just two different types of people, but ultimately I think we've been working really well. I think we understood the responsibility.
"My main concern was to work well with him, to make sure that we extract the maximum of the car, maximum out of the team, and that we are both pushing in the same direction. There's always going to be a healthy rivalry, one wanting to beat the other. But what I care about the most is that this doesn't impact the evolution of the team and the evolution of the car.
"We don't spend much time together," Gasly added, "but when we get to the track, then we are at work. We are mature, responsible and we are delivering… In terms of a working relationship, it's very formal between us, but that's all I can ask because at the end of the day, I just want to be competitive. I know Esteban won't invite me for dinner, but I'm fine with that."
FULL TRANSCRIPT: Read every word from Pierre Gasly's Beyond The Grid interview
After opening up on the pair's clash in just their fourth race together in Australia – "honestly, it was tough," recalled Gasly – the Frenchman went on to compare his current team mate situation with Ocon to the one he enjoyed at AlphaTauri with Yuki Tsunoda – a recent conversation with Sir Jackie Stewart about former Tyrrell team mate Francois Cevert (whose helmet colours Gasly wore in Austin) having resonated with the French driver.
"[The relationship with Esteban] is very different to what I had with Yuki. Yuki was very unique, and in Austin, I had a chat with Sir Jackie Stewart. It was just very inspiring to hear his relationship with Francois Cevert. As he was talking, it was almost like I could relate to my relationship with Yuki, in the way that he came to F1 and how I was supporting and trying to help. It was a very genuine and healthy relationship.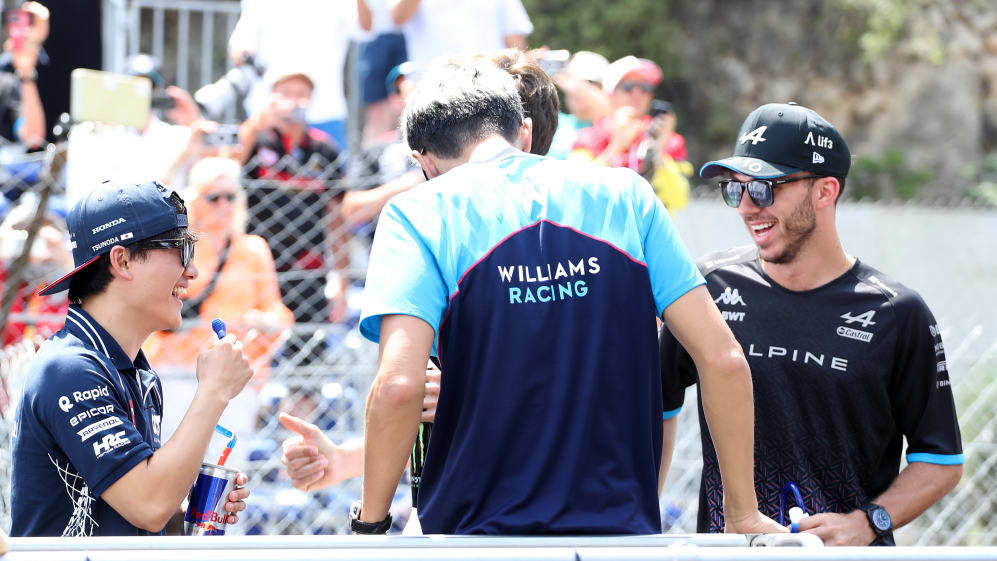 "Now with Esteban, we're both fighting for our careers. We both want to make it to the top. We both want to be leaders of the team. I accept that and actually embrace the challenge. I embrace the competition because at the end of the day, Esteban is a very fast and very talented driver. He's proven that. That's what you need as a team mate, someone that's going to be pushing you, someone that's going to be pushing the team.
"I know how much he wants to beat me," added Gasly. "At the same time, he knows exactly how much I want to beat him every single time. It's not something personal because, at the end of the day, I care about all 19 drivers. I want to beat everyone. To beat everyone, I need Esteban to be pushing me and to be pushing the team to improve the car.
READ MORE: Gasly dubs Sao Paulo GP one of Alpine's 'best races' but Ocon blasts his day as 'not good enough'
"That's exactly what we've been doing. I think it's probably not as exciting for the media; there hasn't been all the sparks, stories and drama people would have expected. But it's been great."
An up-and-down season for Alpine has seen both Ocon and Gasly net podium finishes – in Monaco and Zandvoort respectively – but ultimately left them in the bottom half of the constructors' standings, in P6 on 108 points.