Giovinazzi admits where he drives in 2021 'not his decision'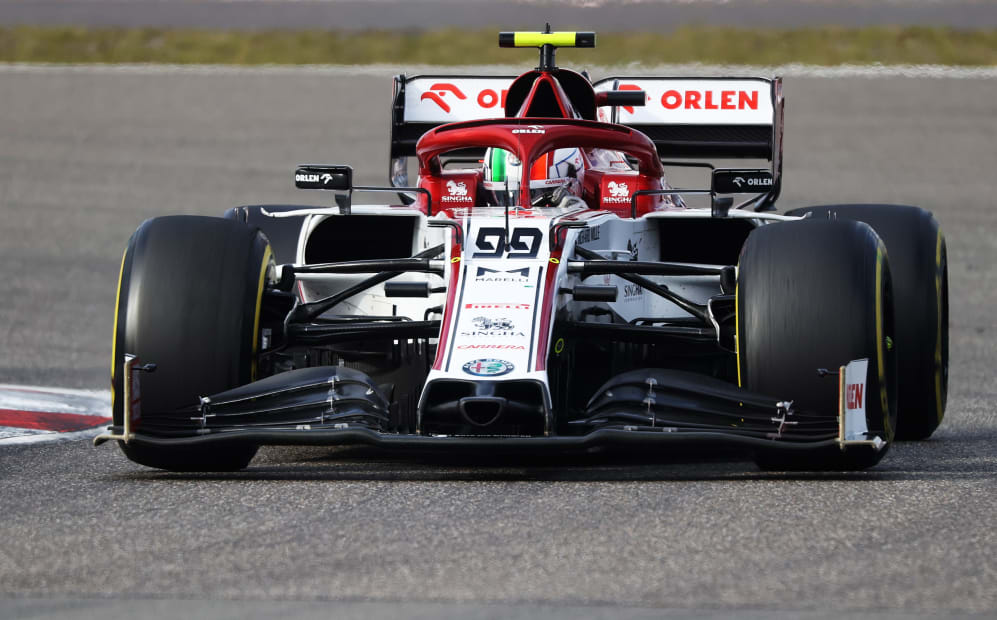 Antonio Giovinazzi's Alfa Romeo deal finishes at the end of this season, and with the news that both current Haas drivers will be leaving the team at the end of the year, the Italian has not ruled out a potential switch to American outfit.
Romain Grosjean and Kevin Magnussen revealed on Thursday that they will not be staying on at Haas in 2021, and with the team's Ferrari links, Giovinazzi - who has long been associated with the Scuderia - has been mentioned as a possible candidate for a seat next season, though the Italian driver said such a move would not be his call to make, when asked ahead of this weekend's Portuguese Grand Prix.
WATCH: Raikkonen and Giovinazzi scare each other on the Nurburgring's Nordschleife circuit
"I think it's not my decision. Like I always say, I am focused on my job that is driving, and then for the rest it is not my decision. We need to see what happens with Ferrari and Alfa Romeo and then we'll see," he said.
Giovinazzi said his preference would be to keep his place at Alfa Romeo, though competition for the remaining seats on the grid is hotting up, with Ferrari juniors Robert Shwartzman, Mick Schumacher and Callum Ilott all pushing for the chance to step up to F1.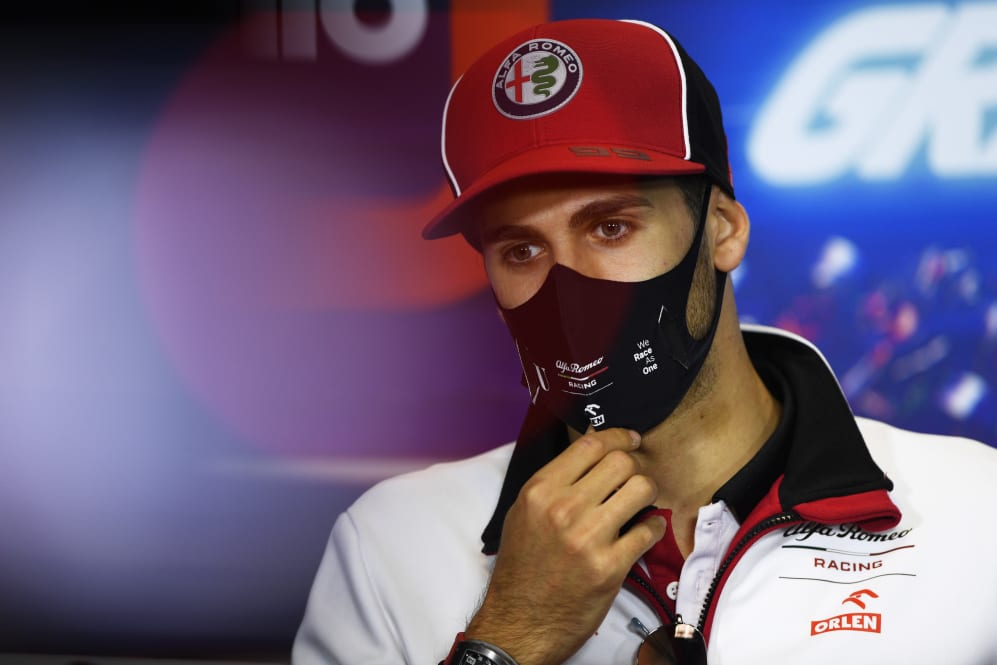 "First of all, I hope a decision will come soon," he continued, "and for me the target is to be on the grid next year. I would like to be with Alfa Romeo because for me it's an important team – it's the team that I started my career with, in Formula 1.
"I would like to continue with Alfa Romeo but like I say, it's not my decision, there's talking going on and hopefully soon we can have the answer."
DRIVER MARKET: What will Alfa Romeo's line-up look like in 2021?
Alfa's other driver, Kimi Raikkonen, is also yet to reveal his plans for next year, but Giovinazzi said his own future is not dependent on what the veteran Finn decides to do.
"I don't think so," he said, when asked the question on Thursday.
"Kimi, I don't know what [he] will decide, but from my side it's not whether Kimi stays or not. It's a decision from Ferrari and Alfa Romeo together.
READ MORE: Russell insists he's not worried about losing Williams drive under new ownership
"My job is driving and to do like I did in Nurburgring and Sochi and continue like this with this performance, and then we'll see."
Giovinazzi arrives in Portimao having finished 10th at the Nurburgring – his second points finish of the season.