Giovinazzi receives post-race penalty, but keeps point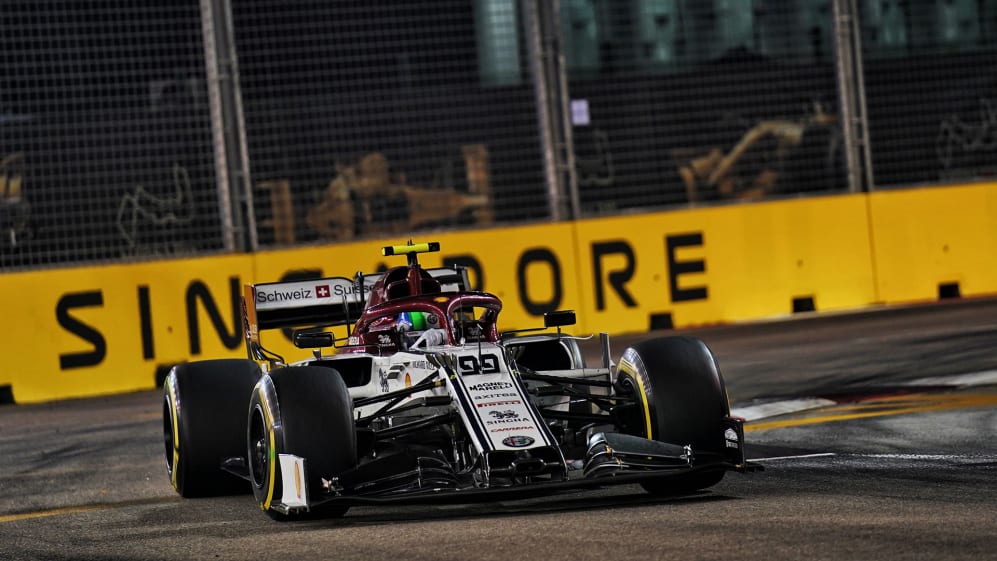 After hearing from the Italian driver and Alfa representatives, Giovinazzi was found guilty of ignoring instructions to stay to the right of the incident while marshals worked to recover Russell's car, and was given a 10-second post-race time penalty as a result.
READ MORE: Frustrated Hamilton says Mercedes 'could have easily won' in Singapore
"The Race Director had instructed all cars to stay to the right at the incident at Turn 8, because of the crane and marshals working the crash at that location. There was a double waved yellow before the incident," read an FIA statement.
It was big battle of a race
"While the Stewards accepted the explanation of the driver that he felt he was going sufficiently slowly, and while he was driving to his SC delta time, he did however end up driving closer to the crane and marshalls (sic) than was felt safe by either the marshalls on location or the Race Director. The Stewards concur.
"The driver had been told of the location of the incident and to stay right, but may not have considered that the crane was moving."
The 10-second penalty was given to Giovinazzi, therefore, because this was considered to be a 'potentially seriously dangerous situation and a risk to the marshals'.
Fortunately for Giovinazzi and Alfa Romeo, the Italian had a significant enough buffer over 11th-placed Grosjean to retain his 10th place, meaning he has scored points in back-to-back races for the first time in his career.
"It's was big battle of a race," said Giovinazzi. "I am happy with bringing home a point for me and the team, but I still have the feeling we could have finished higher up. Leading the race and fighting at the top against the Ferraris and Mercedes was a great feeling."
The Italian, who is yet to be confirmed at Alfa Romeo for next season, now has four points in 2019 and sits 18th in the drivers' standings, some 27 behind team mate Kimi Raikkonen who crashed out of the race in Singapore following contact with Daniil Kvyat.