Giovinazzi says he could do 'nothing more' to keep Alfa Romeo seat as he looks to retain Ferrari ties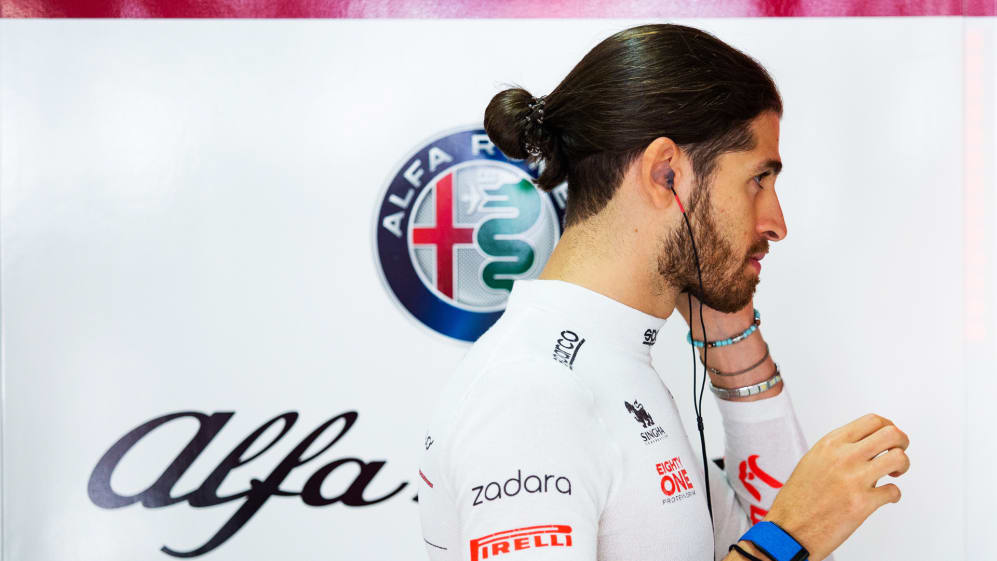 After it was announced on Tuesday that Antonio Giovinazzi would be leaving Alfa Romeo at the end of the season, the Italian says there was nothing more he could have done to keep his seat at the Hinwil-based outfit.
Guanyu Zhou will be the driver to partner Valtteri Bottas at Alfa Romeo next season as was confirmed before this weekend's Qatar Grand Prix, with Ferrari reserve driver Giovinazzi revealing he learned the news on the Friday of the Sao Paulo GP weekend.
The Italian gave his thoughts on his three years at the squad, including his personal F1 career highlight.
READ MORE: Fernando Alonso says Alfa Romeo's promotion of Guanyu Zhou is 'good for F1 and China'
"First of all, I want to thank all the people that supported me in these last three years and also the people, after the news, [that] texted me and everything. For sure it was not an easy day for me. But in the end, I'm happy with myself, to be honest; during these last three years I've improved myself all the time. For sure some things could be better, some things was good but I'm happy with myself – nothing that I can do more.
"But for sure one [highlight] was in Monza in 2019 because it was my first home Grand Prix in Formula 1 and I was coming from one of the most difficult races of my career in Spa, so it was not an easy one there, but I finished P9 in front of my family, friends, it was something special. For sure, that was a special race," he said.
The 27-year-old said that he is excited about his next step, which is to race in the all-electric Formula E championship. But that's not all he's hoping for as Giovinazzi added that he's aiming to keep his links with Ferrari, for whom he is currently a reserve driver, perhaps to one day return to F1 or compete in the World Endurance Championship.
"Every time that you [the media] asked me about my future, I always said that it was not in my hands and it was like this. So, in the end this is the decision and now I'm focused for the next step that will be Formula E next year and I'm really excited about this.
FORM GUIDE: Who's in the groove as F1 prepares for the inaugural Qatar Grand Prix?
"I am still a Ferrari driver now. And we are discussing also about next year. For sure it's one of my targets to stay here and see what will happen for 2023. Still in discussion but yes, we will try our best.
"About [WEC] hypercars, they will [begin] in 2023 so no news yet about this. But yes, Formula E is a great championship, and I will enjoy that and I am trying to stay as well as a driver with Ferrari and see what will happen in 2022. For sure, it [WEC] is one championship I would like to join but it's too early to know and decide," he concluded.
Giovinazzi has scored one point this season, in Monaco, as he readies for the inaugural Qatar Grand Prix this weekend.