Giovinazzi targeting new Alfa Romeo deal as he says hard work over winter is paying off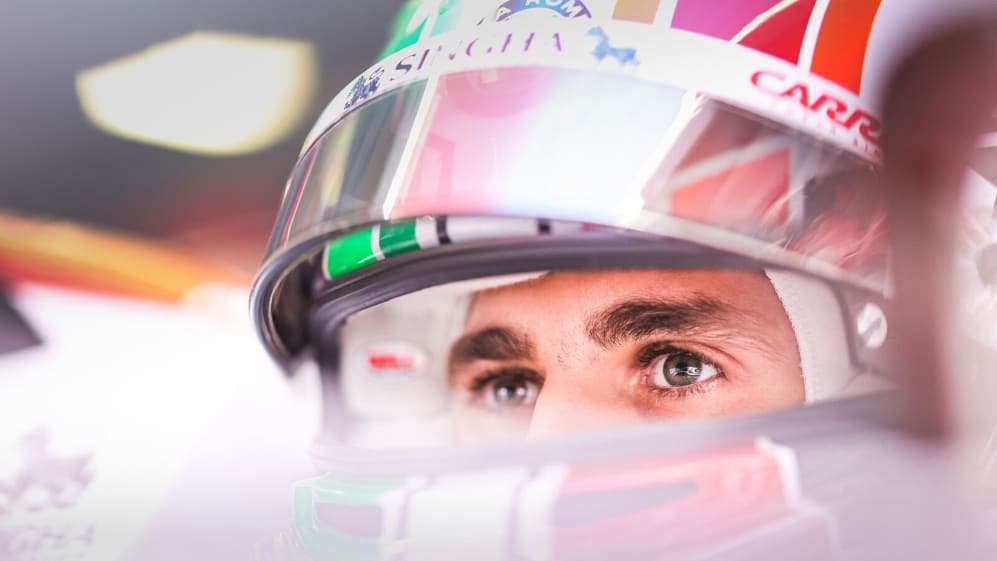 Antonio Giovinazzi wants to spend a fourth season at Alfa Romeo, and says his improved form this year shows his hard work over the winter is paying off.
The Italian driver began his Formula 1 career with two cameo appearances for Sauber in 2017, and became a full-time driver with the squad when they re-branded as Alfa Romeo Racing in 2019. Since then, he has scored 19 points ahead of this weekend's Azerbaijan Grand Prix at Baku, where the subject of his future past 2021 arose.
Under the radar: How Antonio Giovinazzi is quietly making waves at Alfa Romeo
"I don't know, we'll see what will happen. The only thing I can do now is do a good job, drive fast and then we'll see what will happen next year," he said, when asked if he had any news on his future.
"I really like to stay here also next year, it's the only team I [have stayed with] for the third season, I know the people really well. I have a good relationship with the people inside, with Fred [Vasseur, Team Principal] as well so we'll see what will happen but for now I can just focus on myself and we'll see what will happen."
Now 27 years-old, the 2016 GP2 Series (now F2) runner-up added that his third season with Alfa Romeo in F1 has seen him improve over the winter to have "more fun" in a car that he said is faster than before – with veteran team mate Kimi Raikkonen providing a solid benchmark on the other side of the garage.
"It's my third season in Formula 1 so I have more experience. You know, I think this year we have a faster car, faster power unit, so we can have more fun and when you feel better in the car, you can be on the limit, push more," he said.
TECH TUESDAY: How Alfa Romeo made the biggest relative gains in 2021 with the distinctive C41
"From my side, my target for this season was to improve myself in the second season and I'm happy that all this work in the winter is still working and I need to keep working… to find more on myself. I still can improve a lot.
"Also to have Kimi alongside me is a help, a big help because he's an experienced driver, a fast driver. So, it's good to have him, learn from him and I'm happy that all this work, like I mentioned before, is paying off," he concluded.
Giovinazzi won the 2016 GP2 Feature and Sprint Races in Baku, and finished 12th from 17th on the grid in his only Azerbaijan Grand Prix appearance in 2019. The last round, in Monaco, saw him score his first point of the 2021 season.