'Godfather' Alonso must help Alpine become a top team says Renault CEO Luca de Meo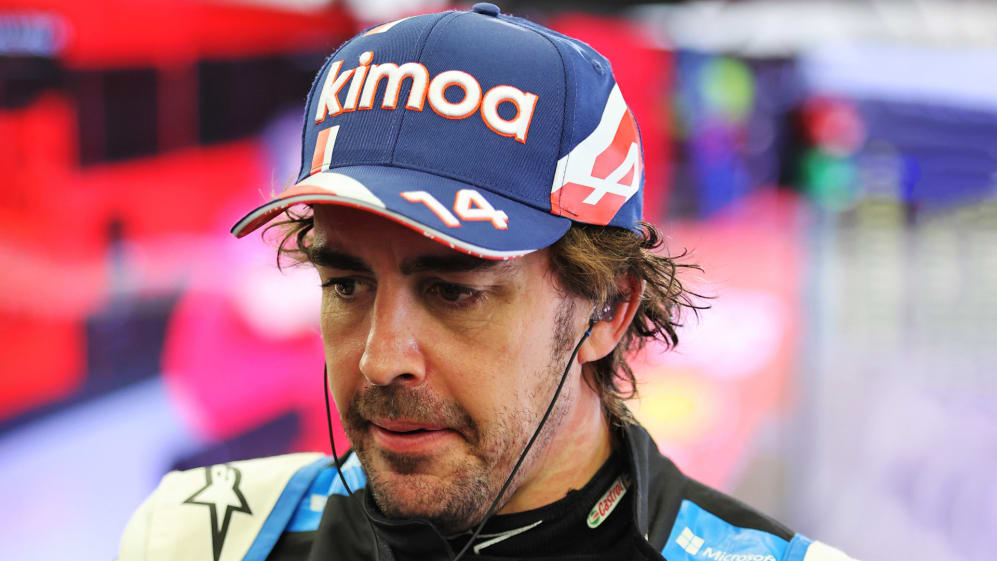 Two-time champion Fernando Alonso is carrying a big weight on his shoulders this season as Alpine are counting on his expertise to turn the team's fortunes around, according to Renault CEO Luca de Meo.
In an interview with Top Gear, de Meo spoke candidly about Alpine's long-term aims in Formula 1 after the team rebranded from Renault from this season. He said that Alpine are in F1 "for the eternity" – with Alonso expected to play a pivotal role in the team's development, as the Spaniard returns to the sport to drive alongside Esteban Ocon.
READ MORE: 'He thinks about it 24-hours a day' – Pedro de la Rosa on what makes Alonso such a formidable racer
"Renault is Fernando's home, but I want him to use his experience to help us all grow," said de Meo. "He has a different role to the one from 15 years ago. He's the Godfather of everybody. The only thing I'm asking him is to help us become a top team, because it's about attitude and mindset. And he has it.
"Our focus is to actually give him a car where he can have fun. And then you never know what happens in a Grand Prix, right? Maybe we need to be a little bit lucky, but we'll be doing everything we can for him and for Esteban," he said.
READ MORE: New Alpine CEO Rossi promises Alpine will deliver 'best ever car' for F1's new era in 2022
While Alpine may not be able to compete at the very top in 2021, considered a transitional year as a sweeping rules set comes into play in '22, de Meo said the cost cap introduced for this season should help the team meet their goals.
"The budget cap helped," he said. "The top teams were spending two or three times what we were able to. It will help competition be stronger and that's good for the show.
READ MORE: The 2021 F1 cost cap explained – what has changed, and why?
"Of course, we don't want to be losers, but if it's becoming more and more competitive this is good, there will be battles throughout the field. This is how it should be."
Alpine's first race in Bahrain ended point-less as brake failure curtailed what could have been a points-scoring return for Alonso. At Imola, where Alonso famously took on Michael Schumacher for a famous victory in 2005, the Enstone/Viry squad are aiming to get up and running on the scoreboard.