Grosjean baffled after Haas lack pace in Italy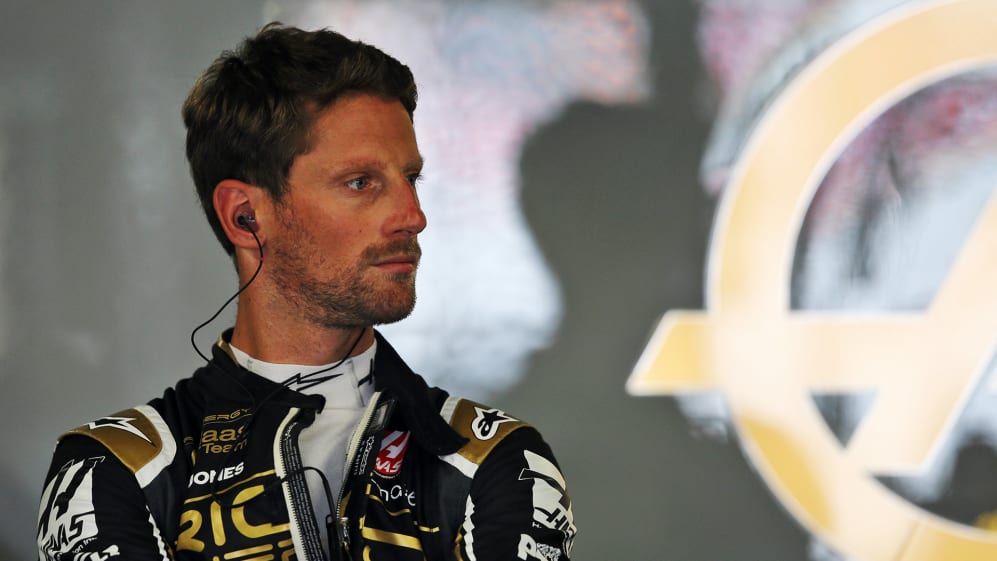 The Italian Grand Prix was a weekend to forget for Haas, with Romain Grosjean unable to explain his lack of pace and team mate Kevin Magnussen retiring near the end of the race. Both drivers sounded exasperated as they unpacked the events at Monza.
Grosjean, who started in 13th after grid penalties for other drivers boosted his P16 qualifying spot, was bumped by Pierre Gasly at the start of the race at Turn 1, forcing the Frenchman through the labyrinthine run-off area. It caused more issues than that, as he later explained.
"It was very complicated," he said. "I was hit from behind into Turn 1 and it [triggered] the anti-stall. I had to pull the clutch, release the clutch, and by the time I had done all that I was driving through the polystyrene blocks and was dead last through the first corner, so it was not easy.
"I tried to push to come back, then I had a spin at Ascari corners," he continued, having lost the rear of the car on the exit of the same chicane that cost Sebastian Vettel a shot at the podium.
I was fighting to keep people behind, which is normal for me these days
"I came into the pits and asked the team to remove a fair bit of aero balance, as the car was very much on the nose. We did it, and the car was still over-balanced. So we pitted again and removed one percent of aero balance, and the car was still over-balanced. Definitely something went wrong on the car today.
"We just need to analyse everything, because the balance we had today was definitely not what we had during the rest of the weekend. A lot to analyse."
As for Magnussen, he retired with a hydraulic problem and concurred that the VF-19's race pace was lacking compared to that of Haas's rivals.
"I was fighting to keep people behind, which is normal for me these days," he said. "That said, we had been in a good position and a lot of other people were having problems. It was just bad luck to have our problem at the end.
"On the positive, we were in the top 10 from beginning to end – of our race at least. It wasn't a true picture but at least we were going for it. It looked like we could do something, but obviously I'm gutted we had to retire at the end."
READ MORE: Kvyat rues missed points for Toro Rosso in home race
Team Principal Guenther Steiner backed his drivers up, adding that the car "was just difficult to drive".
"We were slow," he said. "It's a disappointing weekend for the whole team. We just need to regroup and keep on going until we find a solution to our lack of performance."
The team will revert back to their previous package for the Singapore Grand Prix having used the low-downforce Haas for Belgium and Italy. Grosjean affectionately called it the "old lady" in Belgium, and explained that he hasn't seen the back of the Australia-spec car just yet. It could return at Singapore, but "most likely" in Russia.
Haas, having just parted ways with their title sponsor, now need to overcome an eight-point deficit if they are to overtake Alfa Romeo for P8 in the constructors' standings.