Grosjean surprised that both he and Magnussen were dropped by Haas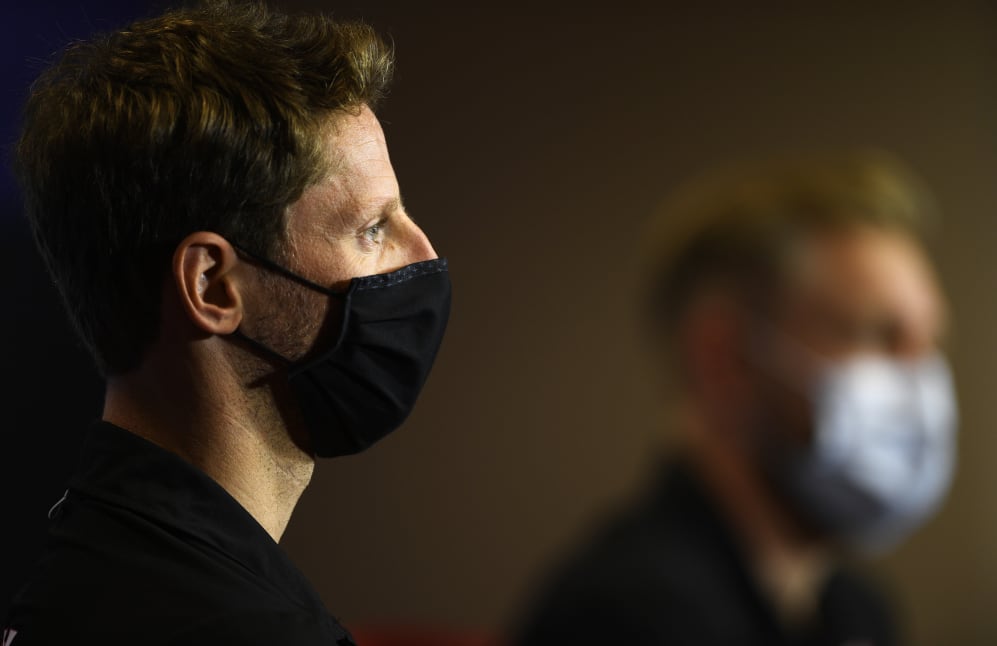 The news came in the build-up to the Portuguese Grand Prix that both Romain Grosjean and Kevin Magnussen's journeys with the Haas team would come to an end at the end of 2020 - a development which Grosjean admitted left him slightly surprised.
Questions about the futures of both drivers had been raised in recent weeks, with Haas Team Principal Guenther Steiner admitting to the media that he'd been evaluating different options to take the team into the future. But Grosjean admitted on the Thursday of the Portuguese Grand Prix weekend that he'd expected at least one of him or Magnussen to have been kept on.
READ MORE: 'It is time for change' – Steiner explains why Haas are changing their line-up
"Yes a little bit," said Grosjean, when asked if he'd been surprised by the decision. "I knew probably one of us would be out at the end of the year, just because the situation around the world and Covid has made it very hard financially for a lot of companies around the world, so I knew one of us would go out.
"I said to Guenther on the call when he called me that I was expecting one of us [to leave], and he said, 'No, for financial reasons, I need both of you out.' So, fair enough, I fully understand. It's been a tough year with Covid in a lot of industries and companies have suffered from it. The team is going a different path and I wish them luck and the best for the future."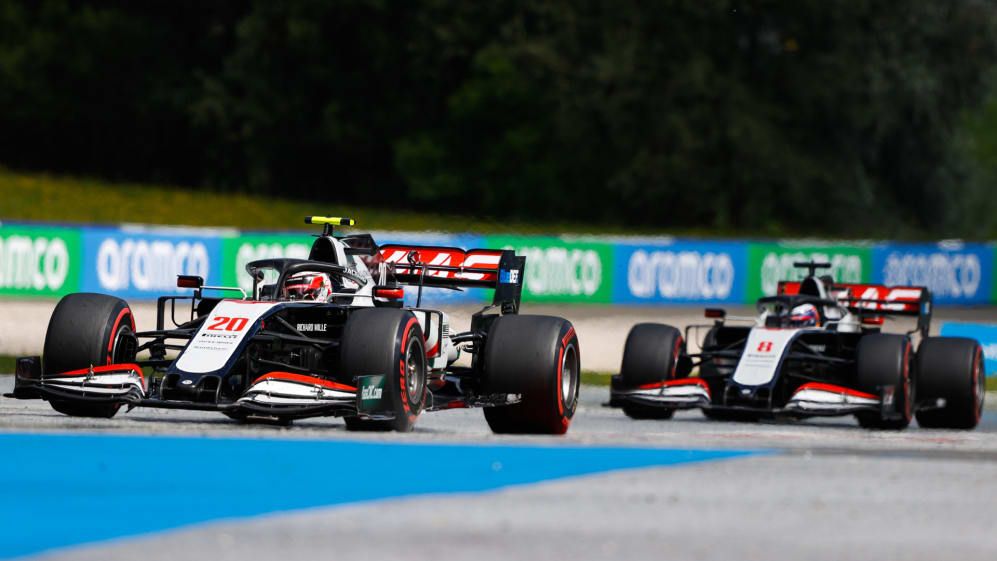 Meanwhile, Magnussen confirmed that, despite bringing backing from sponsors and partners, he wasn't able to bring the sort of budget that could really make a significant difference to the team's finances – a situation Grosjean said was similar to his own.
"I can't bring the kind of backing that you need in Formula 1," said Magnussen. "I have sponsors and I have partners, but it's not at all big in this world, and it's not enough to make a difference really, for me. But I'm not going to speak for the team. Guenther and Gene [Haas, team owner] and the team can do that, they can tell you why they did what they did, but certainly I can't bring what a lot of other drivers can bring out there."
READ MORE: Why Haas have changed direction on drivers – and the key contenders to get the nod for 2021
The world waits to hear which line-up Haas are likely to opt for, with the names of F2 drivers Nikita Mazepin, Callum Ilott, Robert Shwartzman and Mick Schumacher all being mentioned within the paddock, along with experienced hands like Sergio Perez and Nico Hulkenberg.
For Grosjean and Magnussen, though, both drivers admitted to missing the feeling of winning races when weighing up their futures – while both appeared confident of racing something in 2021, even if their chances of remaining in F1 are looking increasingly slim.
"I'm very open at the moment to anything really," said Magnussen, who added that, after taking an F1 sabbatical in 2015 before returning with Renault in 2016, he was not keen to take that route again. "I really miss winning, I miss the feeling of winning races and that's something that I've started to think about quite a lot recently.
"I'm keeping my options open, I'm speaking to all sorts of different teams and people. Who knows what can happen in Formula 1? I've learned over the years that you should never say never, and you should always keep your doors open. I feel like I have more to give in Formula 1… I'm still improving as a driver… and I feel like I'm sort of ready to take the next step [in F1] as well, at the same time as I find myself probably on the sidelines."
READ MORE: Grosjean and Magnussen announce they are to leave Haas at the end of 2020
As for Grosjean, who's previously voiced an interest in the new Hypercars category of the World Endurance Championship, as well as Formula E, he said: "There are a few discussions and a few options that I would love to race. I miss the winning feeling as well, I miss coming into a race weekend thinking that I can fight for the win this weekend, I can fight for the podium... rather than just maybe hoping to get out of Q1, and if things happen, score a point or two.
"It doesn't mean you don't give your best when it's like this, but you miss something as a racer, and hopefully I can figure out good options for me and let you know ASAP."