Haas's 2019 struggles have given me strength, says Magnussen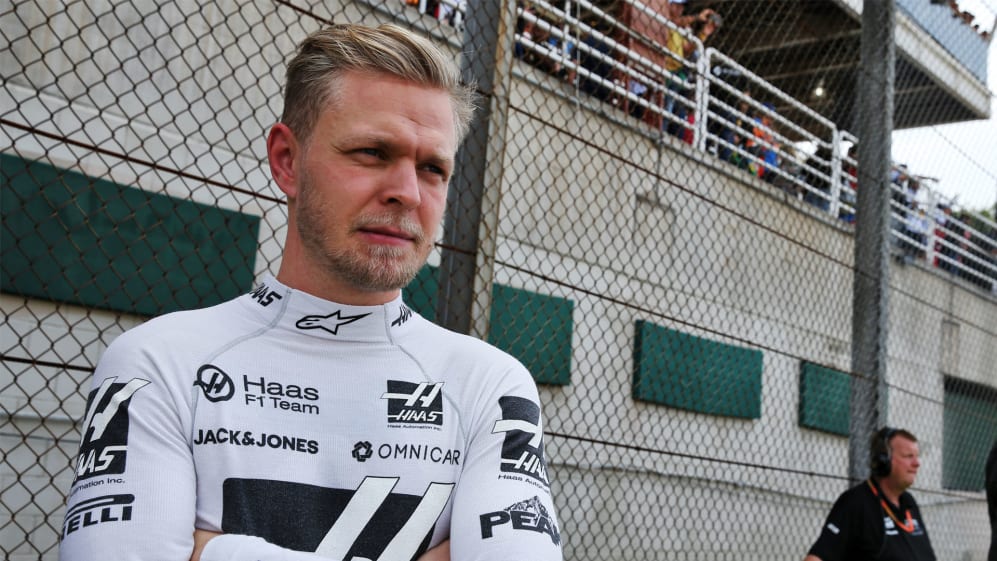 Haas's on-track issues in 2019 are well-documented by now, the team having struggled to get their mercurial VF-19 into its ideal operating window on a consistent basis. But heading into the winter at the end of the season, driver Kevin Magnussen was choosing to take the positives from a challenging year.
Having finished fifth in the 2018 constructors' championship with 93 points, 2019 saw Haas limp to ninth, taking just 28 points and getting outscored by everyone bar Williams.
According to Magnussen, the issue with Haas's 2019 car was eventually traced to a lack of aerodynamic stability, which contributed to the team scoring just five times in 21 races. But even if results were hard to come by, as a driver, Magnussen believes that 2019 was nonetheless an instructive season for him...
REVEALED: F1's team bosses choose their Top 10 drivers of 2019
Last year we got P5 in the constructors' championship - I don't think many teams have done that in their third year
"You always learn in any situation, but especially when it's difficult you learn different things and you just have to approach your problems in a different way," he said. "I think that gives you strength and some experience that you wouldn't necessarily have gotten if you were just cruising and driving in a perfect car. So in many ways it's also been positive, both for me as a driver and for the team as well."
READ MORE: 'Bloody undriveable' Haas 'won't go in a museum', says Grosjean
Speaking at the Abu Dhabi season finale – where both Magnussen and team mate Romain Grosjean once again failed to score – Magnussen also argued that Haas's 2019 slump in form had been exaggerated by their over-performance in 2018, in what had been just their third season in Formula 1.
"Last year we got P5 in the constructors' championship," he said. "I think that's pretty impressive. I don't think many teams have done that in their third year. So we've got to take some confidence from that as well and just build on the experience that we have had this year and the learning that we have done and then just come back stronger next year."
READ MORE: We should have listened to the drivers more amid struggles, says Haas' Guenther Steiner
If Magnussen had a difficult year, he at least scored 20 points – eight of those from his brilliant P6 at the opening race in Australia – compared to Grosjean's eight. But Grosjean, too, was trying to look on the bright side, and carry Haas's learnings from 2019 through into 2020.
"We couldn't expect every year to get better from the previous years," he said. "Somehow, this year's been positive in terms of what we've learned, what we've managed to understand and what we need to do better for the future.
"So yes it's been tough on track, it's been tough for everyone… to know that you can't fight for a good position is hard. On the other hand, I think it's been very positive in the way of what we've learned and what we've put in place for the future.
"I've got faith in the team and I think they're going to do a great job [in 2020]," he added. "We need to keep pushing, keep being honest with ourselves, and don't lose track of what we've learned."
2019
The final constructors' championship standings
POSITION
POINTS

1

Mercedes

739

2

Ferrari

504

3

Red Bull Racing

417

4

McLaren

145

5

Renault

91

6

Toro Rosso

85

7

Racing Point

73

8

Alfa Romeo Racing

57

9

Haas F1 Team

28

10

Williams

1