Haas drivers 'very confident' team have resolved 2019 issues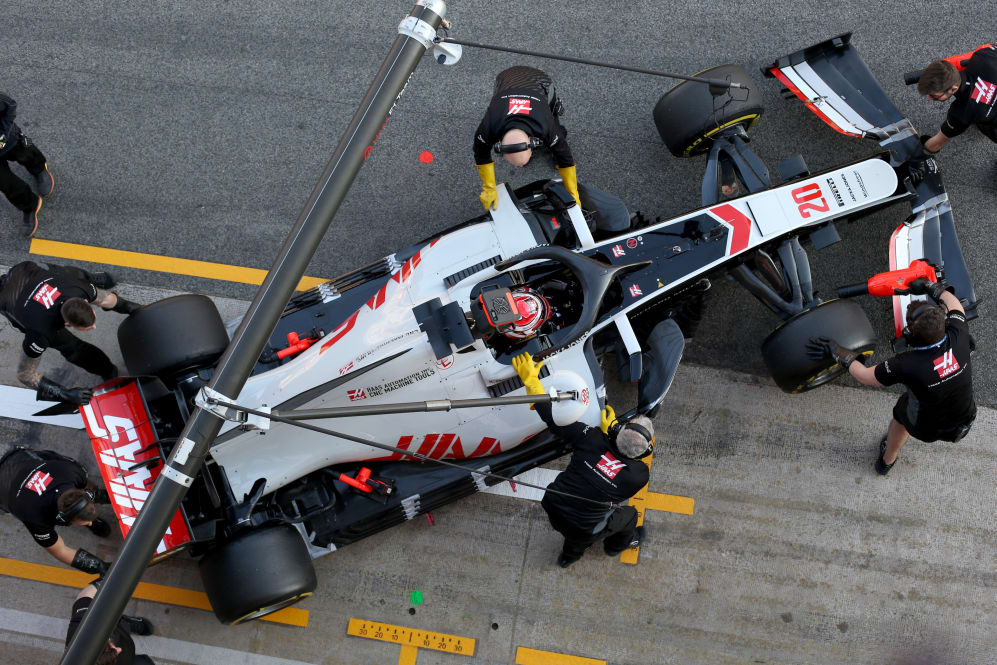 After a tumultuous 2019 for the Haas team, both Romain Grosjean and Kevin Magnussen are confident that the team have put the issues of last year behind them, as they prepare to tackle the 2020 season.
Haas scored just 28 points in 2019, as they slumped to ninth in the constructors' standings, having been fifth the year before. But having been outspoken about the team's development struggles last year – which centred around issues with getting the tyres into their optimum operating window – Grosjean was in a bullish mood as he prepared to return to F1 competition for the first time since the 2019 Abu Dhabi Grand Prix.
"Very confident," said Grosjean, when asked if he was reassured that Haas had got on top of their issues. "I think everyone has had a very good look at everything and I believe now we've got a better way of understanding issues and getting in line with the drivers' comments. Because at the end of the day, we're the ones driving the car and very early on, we felt like something was a bit off [on the 2019 car], but it took more time… to find out [the issue].
FORM GUIDE: Why recent history favours Verstappen in Austria
"Now... we can operate quicker, faster, we know where to look, and as I say, I'm very confident that we have a much better understanding of the situation if it happens again, and then we can react quicker."
One issue facing Haas will be a lack of upgrades in the early races for their VF-20, with Ferrari confirming that the power units for them and their customer teams in Austria would be the same as the ones that were taken to Australia in March. But Grosjean's team mate Kevin Magnussen seemed unperturbed by the lack of development, after what he termed a "positive" winter test for the team at Barcelona back in February.
"I'm not really that concerned," said Magnussen. "Of course we would all prefer to have upgrades rolling in but we don't know where we are yet. I think we're pretty positive, the whole team, after testing. We had a good feeling with the car so there's no reason to be concerned. We're all positive and let's just see where we stack up on the grid.
TRENDING TOPICS: 7 talking points ahead of the season-opening Austrian Grand Prix
"Then regarding all the upgrades, it is what it is. We've just got to make the best of the car that we have right now and look after it and pull everything out of it."
Going into this weekend, Magnussen will likely be buoyed by his performance in Austria last year, which saw him claim an excellent fifth place in qualifying, before a penalty demoted him to P10 on the grid.