Feature
FORM GUIDE: Why recent history favours Verstappen in Austria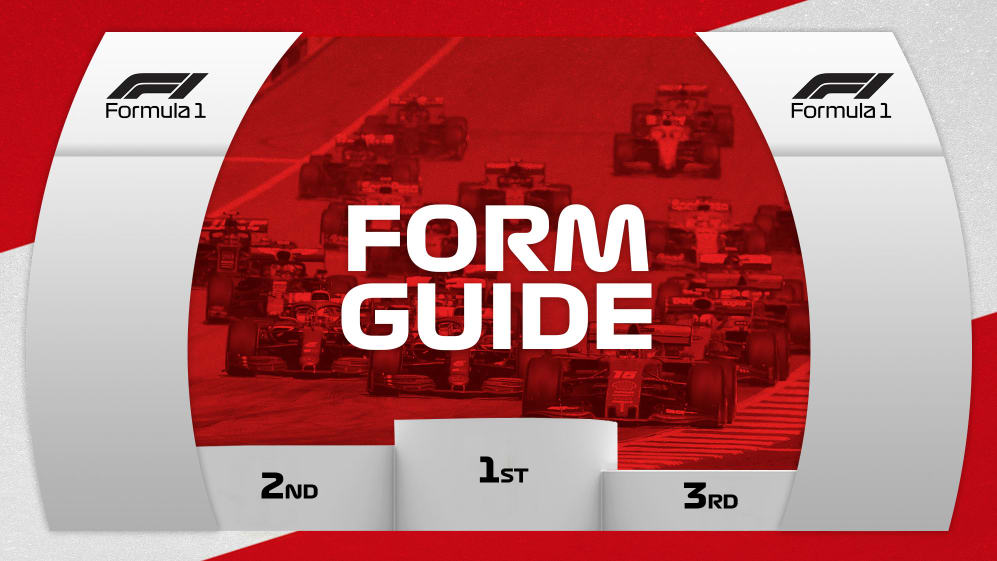 With the Red Bull Ring poised to host its very first season-opening race, we look at the favourites for pole, victory, the podium and points, as the 2020 season finally, finally gets underway.
Vying for pole
The Red Bull Ring is a power track, hence why Red Bull themselves – with their high downforce philosophy and traditionally less punchy power units in the turbo-hybrid era – have never recorded a pole here (although Williams have... go figure). But with the team's Honda power units believed to have been roughly on a par with Mercedes by the end of 2019, it seems likely that they'll be at least closer to pole at the track this year, if not actually taking it.
READ MORE: 5 key F1 storylines bubbling beneath the surface in 2020
Standing in their way, though, will be the black-liveried Mercedes, with the team having had comfortably the fastest car in pre-season testing. And with Ferrari appearing to have lost the straight-line speed advantage that helped Charles Leclerc take pole here by 0.259s from Lewis Hamilton last year (before Hamilton received a penalty), the fight for pole position looks set to be between Red Bull and Mercedes – with Mercedes, we reckon, coming out on top.
As to which of those Mercedes, both Hamilton and Valtteri Bottas are two-time pole-winners here, Hamilton in 2015 and 2016, Bottas in 2017 and 2018 – so take your pick!
Pole positions in last five years:
2019 – Charles Leclerc (Ferrari)
2018 – Valtteri Bottas (Mercedes)
2017 – Valtteri Bottas (Mercedes)
2016 – Lewis Hamilton (Mercedes)
2015 – Lewis Hamilton (Mercedes)
In the mix for victory
Ferrari have as good as publicly ruled themselves out of a chance for victory in Austria, confirming that they will bring no upgrades to the Red Bull Ring – unlike Mercedes and Red Bull – instead preparing to reveal an SF1000 that has had "a significant change of direction in terms of development" at race three in Hungary.
So, in victory terms as with pole position, it looks set to be a battle between Red Bull and Mercedes. Mercedes are confident that they've sorted the cooling issues which neutered their threat last year. But we think it will be nip and tuck with them and the Red Bulls, with Max Verstappen very much the form guy here, having won the past two Austrian Grands Prix despite never having had the fastest car.
Can Verstappen produce the same performances without that sea of orange-adorned Dutch fans this year though? And can Alex Albon cause an upset in his first visit to the track as a Red Bull driver?
TECH TUESDAY: Mercedes vs Red Bull – which car will be better suited to Austria in 2020?
Wins in last five years:
2019 – Max Verstappen (Red Bull)
2018 – Max Verstappen (Red Bull
2017 – Valtteri Bottas (Mercedes)
2016 – Lewis Hamilton (Mercedes)
2015 – Nico Rosberg (Mercedes)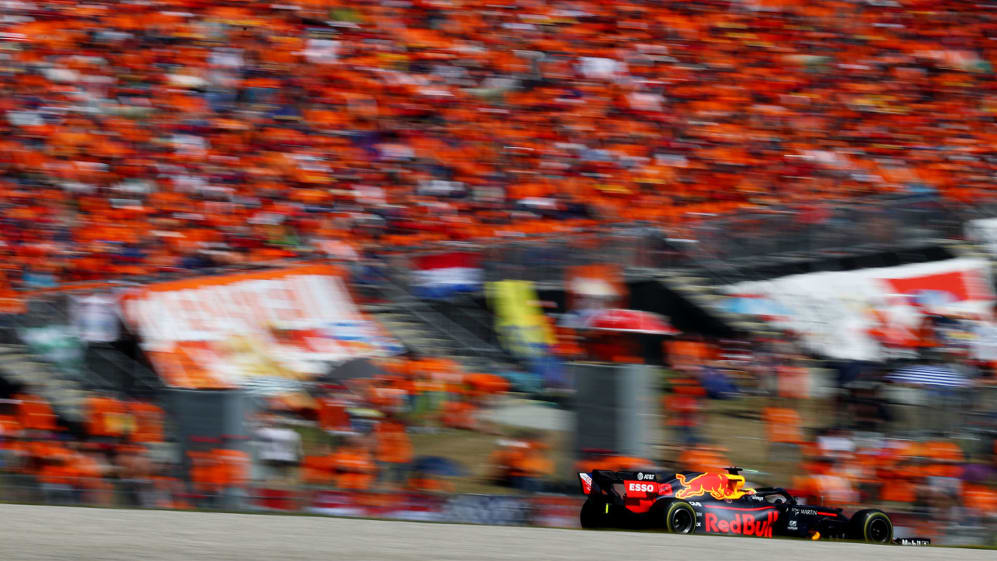 Podium outsiders
Assuming that the podium is most likely to be populated by Mercedes and Red Bull drivers, Ferrari's Charles Leclerc and Sebastian Vettel find themselves in the strange position of being podium outsiders, as Vettel begins his final season with the Scuderia.
Could Racing Point drivers Sergio Perez and Lance Stroll find themselves in that 'podium outsider' position too though? That's a big question as we wait to see the true performance of the team's 'Pink Mercedes' RP20 when it's run in anger, with several in the paddock predicting some giant-slaying performances from the team in 2020.
More generally, with drivers likely to be rusty after a 216-day racing lay-off since the 2019 Abu Dhabi Grand Prix, and Turn 1 a noted accident blackspot at the Red Bull Ring, there's definitely an opportunity for some midfielders to get in amongst the head of the field action – at least in the early stages – in Austria.
READ MORE: 'Rusty' first few races 'an opportunity' for Williams, says Russell
Podiums in last five years:
Mercedes – 5
Ferrari – 5
Red Bull – 4
Williams – 1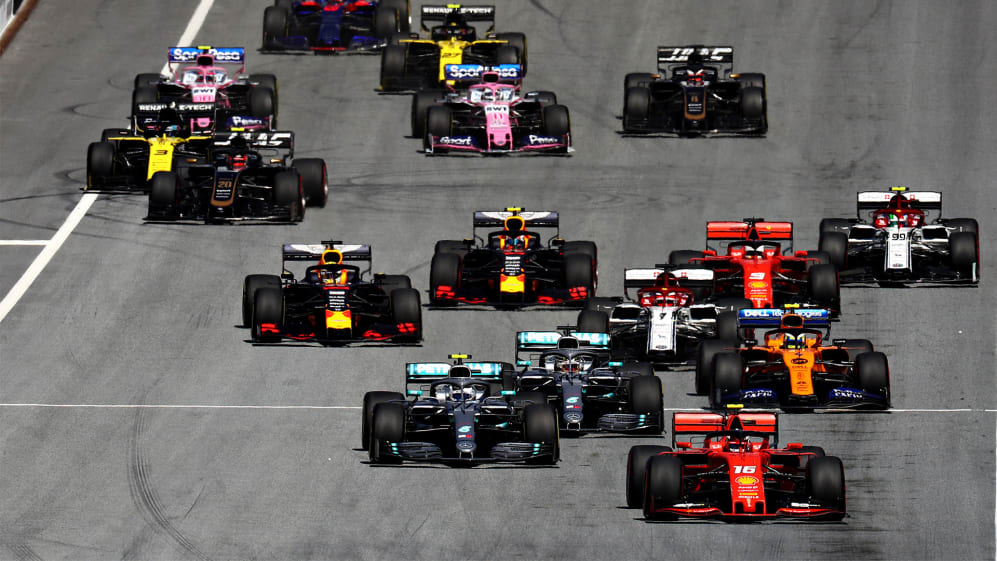 Points potential
If Racing Point don't find themselves on the podium, you've got to at least fancy their low-rake, Mercedes-powered car for points in Austria. Rivals McLaren, meanwhile, had one of their best races of the season at the Red Bull Ring last year, with Lando Norris fending off Pierre Gasly's Red Bull to take sixth, while Carlos Sainz recovered from a penalty-induced P19 start to claim eighth.
READ MORE: 'Every point absolutely crucial' says Sainz as McLaren begin 'best of the rest' defence
On paper, you'd say that Renault would be in the hunt too, helped by a triple upgrade package for this weekend, and having tested a 2018 car at the track two weeks before the season opener. That's until you consider that the team have never scored at the track since their return to F1 in 2016, a sobering statistic that Daniel Ricciardo and Esteban Ocon will try to try and rectify this weekend.
Alfa Romeo had a good race in Austria last year, Kimi Raikkonen running as high as fourth before falling back to P9 by the flag, one place ahead of Antonio Giovinazzi, the squad's first double points score of 2019 (a fact that famously cost Giovinazzi a lock of his hair last year). The team topped the speed traps in Barcelona, too, so should be in theoretically good fettle around the Red Bull Ring.
READ MORE: Our writers' predictions and hot takes ahead of the 2020 season
Points in last five years:
Mercedes – 142
Ferrari – 118
Red Bull – 101
Haas – 36
Racing Point/Force India – 34
Williams – 30
McLaren – 24
AlphaTauri/Toro Rosso – 8
Renault/Lotus – 6
Alfa Romeo/Sauber – 6