Half-Belgian drivers Norris and Stroll reflect on top-4 showing in Spa FP2
It was a good showing for the 'local' drivers in Free Practice 2 for the Belgian Grand Prix, with three racers with Belgian mothers – namely Max Verstappen, Lando Norris and Lance Stroll – in the top four of the all-important afternoon session.
Verstappen – the only one of the three born in Belgium, although he races under the Dutch flag – led FP2 by 0.862s from Ferrari's Charles Leclerc.
More surprising, however, were the strong showings from McLaren's Lando Norris (who races under the British flag) and Aston Martin's Lance Stroll (racing under the Canadian flag) as they took P3 and P4 respectively.
FP2: Dominant Verstappen comfortably clear of Leclerc in second Spa practice session
And Norris – who will start Sunday's race at the back of the grid following a decision to change power unit elements – was left to reflect on his impressive performance on the opening day in Belgium.
"I think the car was in a reasonable position," said Norris. "I wouldn't say it was incredible. We've still got a lot of work to try and smooth out, let's say, some problems and issues and difficulties, but not bad in terms of pace today. But the Aston's only half a tenth behind me, which we shouldn't be happy with. So we should work hard tonight and try and take a step forward tomorrow."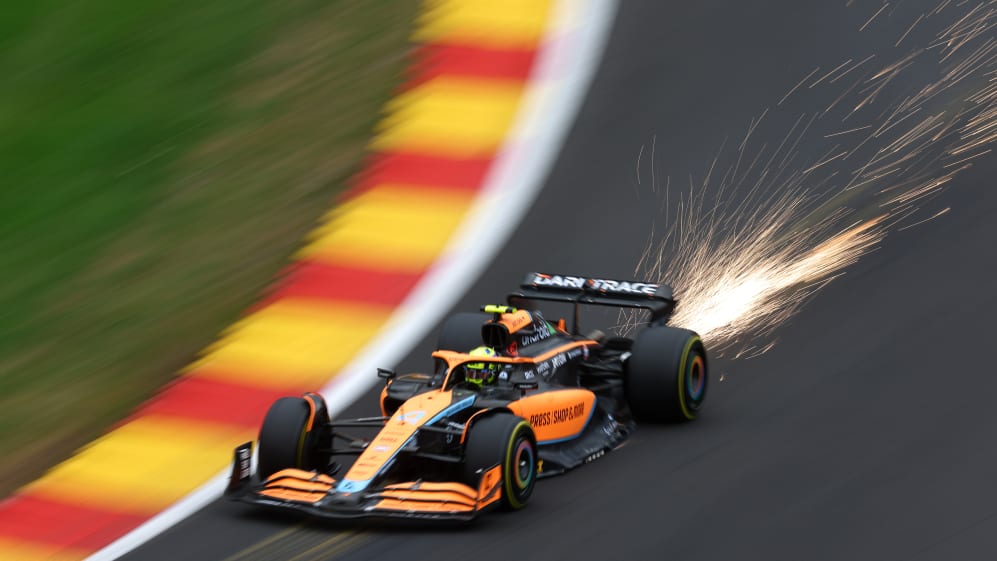 With Norris set to take join Verstappen, Charles Leclerc, Valtteri Bottas, Esteban Ocon and Mick Schumacher at the back of the grid on Sunday after taking on new Mercedes power unit elements, the McLaren driver was cautious on his chances of making his way up the order.
"Usually," replied Norris, when asked if overtaking was possible here. "I think it's still going to be a little bit different this weekend. I think there's been a bit of a trend that some tracks have been harder to race on and some tracks much easier – like we saw Budapest was a lot easier this year than what it's been in previous years.
READ MORE: Verstappen, Leclerc and more set for Belgian Grand Prix grid penalties after power unit changes
"The one thing here is the slipstream is a lot less than normal, comparing to previous years and the previous car that we had. So understanding that and knowing if it's going to help with the overtaking or make it worse is also something we have to figure out, and we didn't get many chances today to get that answer sorted.
"So we'll see. I think there's still a lot of question marks, so we need to try and find them out and find the answers tomorrow."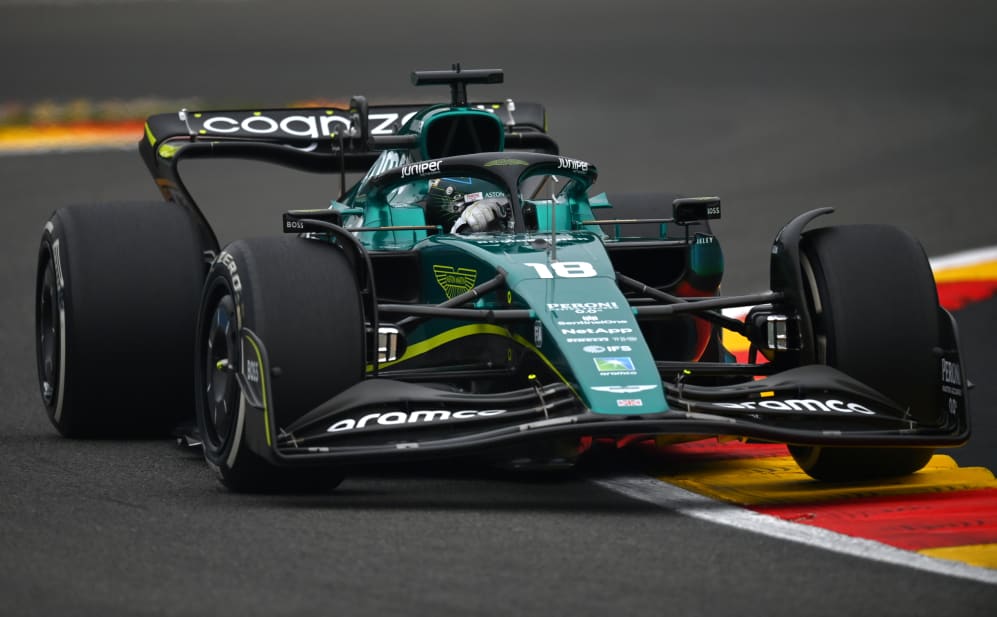 Stroll, meanwhile, took fifth in the opening session of the day, only to follow that up with fourth in FP2, as he finished ahead of the Ferrari of Carlos Sainz and the Mercedes of Lewis Hamilton – with the Canadian looking back on his strongest Friday showing of the year.
"It looks good when you look at the times!" he smiled. "But qualifying's tomorrow. We'll see how we go."
ANALYSIS: The key questions around Audi's 2026 F1 entry answered
Asked if he expected qualifying to be wet, meanwhile, Stroll – who famously took his maiden career pole in treacherous conditions at Istanbul in 2020 – replied: "I heard it's going to be dry tomorrow. That's what it looks like anyway, but you never know around here."