Feature
HALF TERM REPORT: Red Bull – Smashing records and charging towards more title glory, but can they go unbeaten?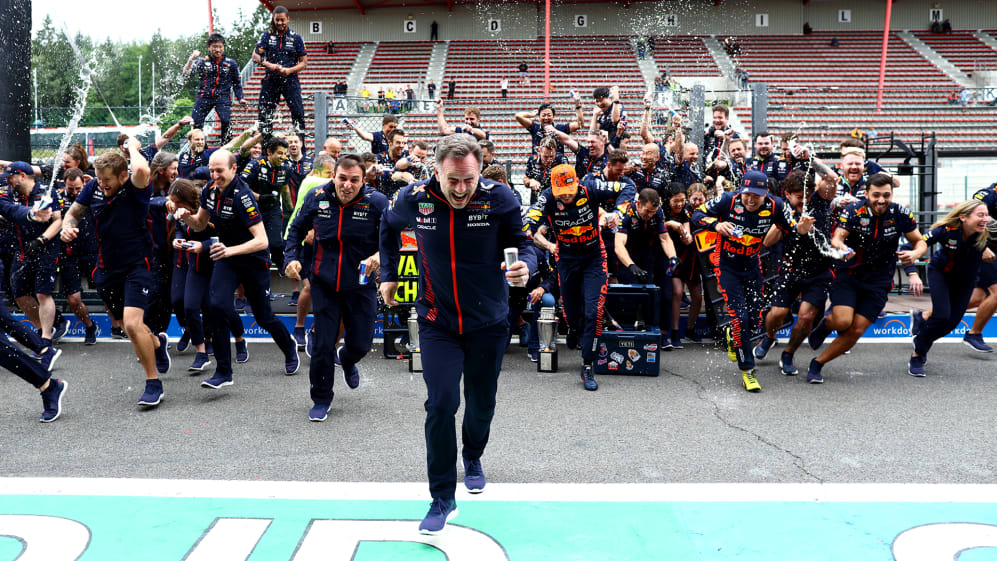 After securing both world titles for the first time in 10 years last season, Red Bull have taken things to a new level across the first half of the 2023 campaign, with the dominant RB19 winning every race held up to now – the ever-impressive Max Verstappen bagging 10 of them. As rival teams try to figure out how to stop a Milton Keynes operation firing on all cylinders, here's their half-term report…
Best finish
Max Verstappen – 1st in Bahrain, Australia, Miami, Monaco, Spain, Canada, Austria, Britain, Hungary and Belgium
We're running out of superlatives to describe Max Verstappen and Red Bull's performances so far this season, having watched the Dutchman take 10 out of a possible 12 victories – his other two finishes being the runner-up spot behind team mate Sergio Perez in Saudi Arabia and Azerbaijan.
READ MORE: Only reliability problems can stop Verstappen breaking Vettel's record this season, says Webber
A fair share of that winning tally is made up of commanding displays, with car and driver in perfect harmony, something even a five-place gearbox grid penalty could not derail last time out at the Belgian Grand Prix, where Verstappen scythed his way through the field and romped to the chequered flag with aplomb.
But he has also been made to work hard for the top step of the rostrum on occasion, such as reeling in and overhauling Perez on an alternate strategy in Miami and fighting back against Lando Norris' McLaren in Britain – reminding everyone that he can win from behind.
Next up for the reigning double world champion? Potentially making more F1 history as he heads home to the Netherlands and the tight, twisty Zandvoort circuit, which could be the scene for him equalling Sebastian Vettel's all-time record of nine successive victories.
Qualifying head-to-head
Verstappen 10 – Perez 2
Unsurprisingly, given the summary above, Verstappen has comfortably led the intra-team head-to-heads at Red Bull, only losing out to Perez in qualifying on two occasions – when the Mexican underlined his street track credentials in Saudi Arabia and Miami.
Verstappen's mid-season pole position count is seven from 12, including five in a row from Monaco to Britain, with Ferrari's Charles Leclerc (Azerbaijan and Belgium) and Mercedes' Lewis Hamilton (Hungary) the other drivers on the grid to seal top spot.
READ MORE: Horner says 'that's pretty much it' for Red Bull upgrades as he reflects on unbeaten first half of 2023
Perez, meanwhile, has only just showed signs of recovering from a torrid qualifying run that began with a crash and Q1 exit in Monaco and saw him fail to make it into Q3 for five events on the bounce – Spa-Francorchamps marking a much-needed return to form with second on the grid.
Race head-to-head
Verstappen 10 – Perez 2
It's a similar story in the race head-to-head, with Verstappen often leading from the front to convert pole (or similar) into victory, and Perez often scrambling to make up lost ground, get back into contention and join his team mate on the podium.
As per qualifying, Perez has only beaten Verstappen twice on race days – the first instance being Jeddah, where the Mexican converted pole into the win, and the second being Baku, where the Dutchman had been leading but got caught out by the timing of a Safety Car.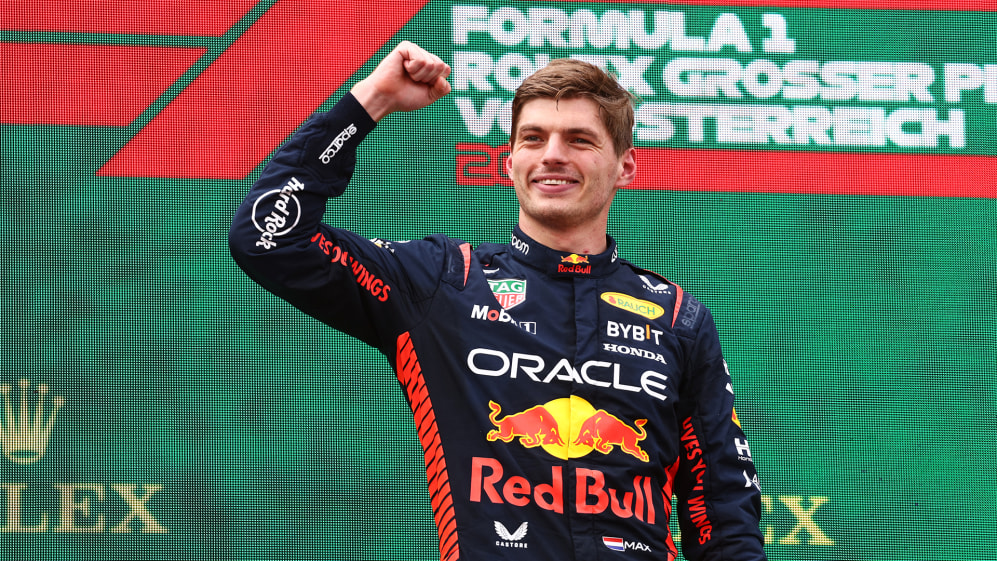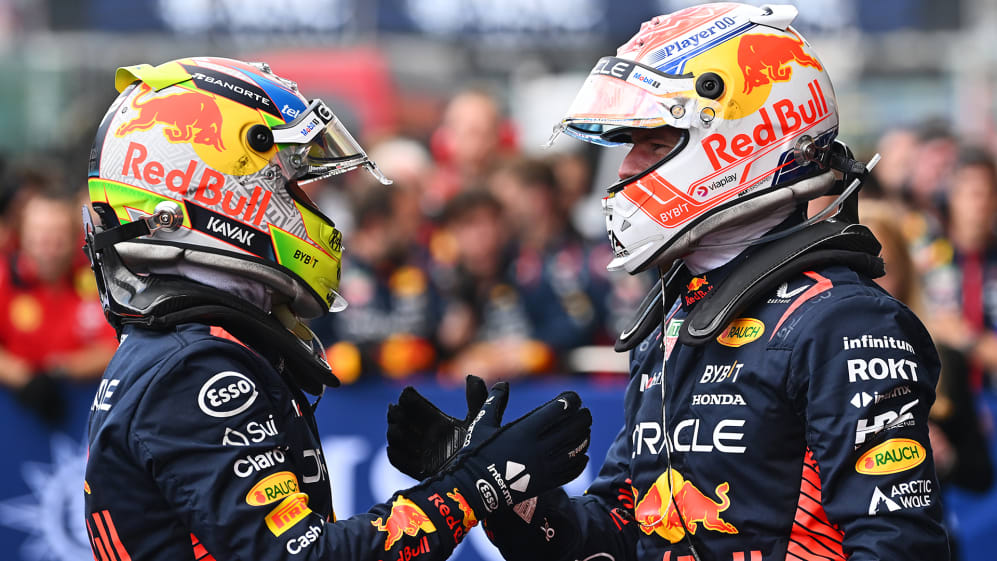 Going forward
After a scarcely believable first half of the season (Red Bull leading by 256 points in the constructors' standings and Verstappen 125 clear in the drivers' battle), Christian Horner's team will – rather stating the obvious – be looking for more of the same when the action resumes at Zandvoort this weekend.
While wind tunnel and CFD penalties for breaching the 2021 cost cap are hanging over them, there's a feeling in the paddock that it will take much more to stop the Red Bull steamroller that's prompted many to ponder if they can do the unthinkable and go unbeaten for the year.
READ MORE: Our writers look back on 2023 so far and predict what's to come in the second half of the season
Horner has his doubts, telling us last time out in Belgium that "at some point we're not going to be able to [win]", while offering up a simple target from now until Abu Dhabi: "We're just going to take it race by race and keep trying to optimise our performance in each session at each Grand Prix."