Hamilton and Bottas 'fully supportive' of Wolff amid questions over his future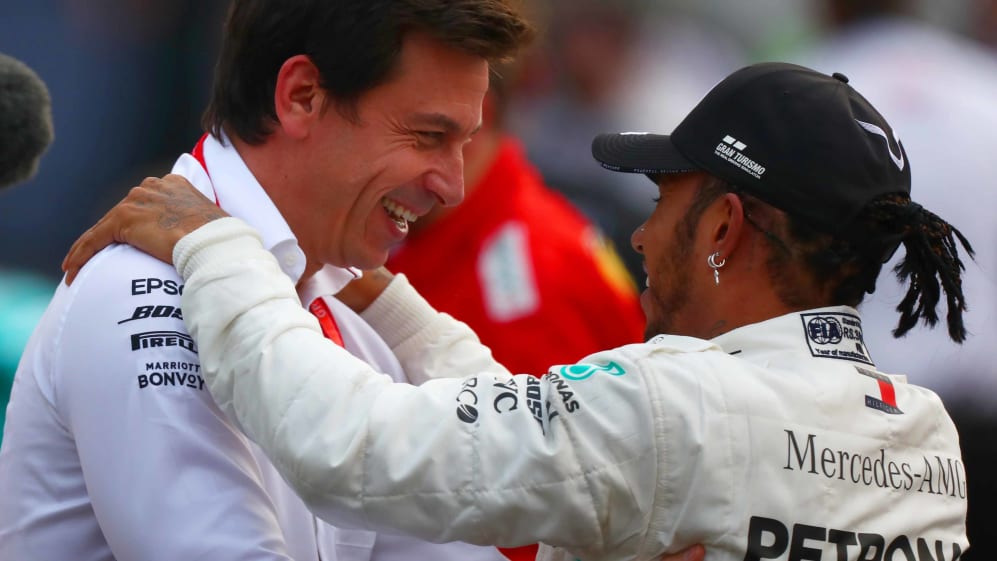 Lewis Hamilton and Valtteri Bottas have come out in support of their Team Principal Toto Wolff, following comments made by the Mercedes chief at the Spanish Grand Prix regarding his future – although both drivers added that Wolff's ultimate decision on whether to stay or leave Mercedes would have no impact on their own future plans.
Wolff is synonymous with the Silver Arrows' success as a shareholder of the team, his leadership a major part of their dominance since 2014. But reports about his future have swirled since he said he was in a "moment of reflection" during the Spanish Grand Prix weekend.
READ MORE: Mercedes boss Wolff admits he's in a 'moment of reflection' regarding his future
No decision has been taken yet, but Hamilton and Bottas said they would back their boss in whatever he decides to do.
"We've done so much already together in this period of time. I hope he stays because it's fun working with him, and it's fun negotiating with him and fun having the up and downs. So I'm truly grateful to Toto and I'll be fully supportive in whatever he decides to do," said Hamilton in Spain.
I think everyone has to do what's best for them, what's best for their career and happiness, at the end of the day
But the six-time drivers' champion added that the team had a strong enough backbone to continue their winning ways without Wolff, and that his boss' decision would not sway whether or not he chose to stay or leave the Silver Arrows.
Hamilton explained: "What you've got to remember is that it's a team of so many people. There's almost 2,000 people in the team, or something like that. It's not just down to one person, one individual.
WATCH: Discover how Hamilton went from 22-year-old rookie to six-time champ in Aramco Presents: Rise of the Rookie
"So yes, that's not determining whether or not I stay. I think what we've built… I've been a part of growing with this team and growing with that growth. The strength is there through and through, so as I said, it's not just one individual. I think everyone has to do what's best for them, what's best for their career and happiness, at the end of the day."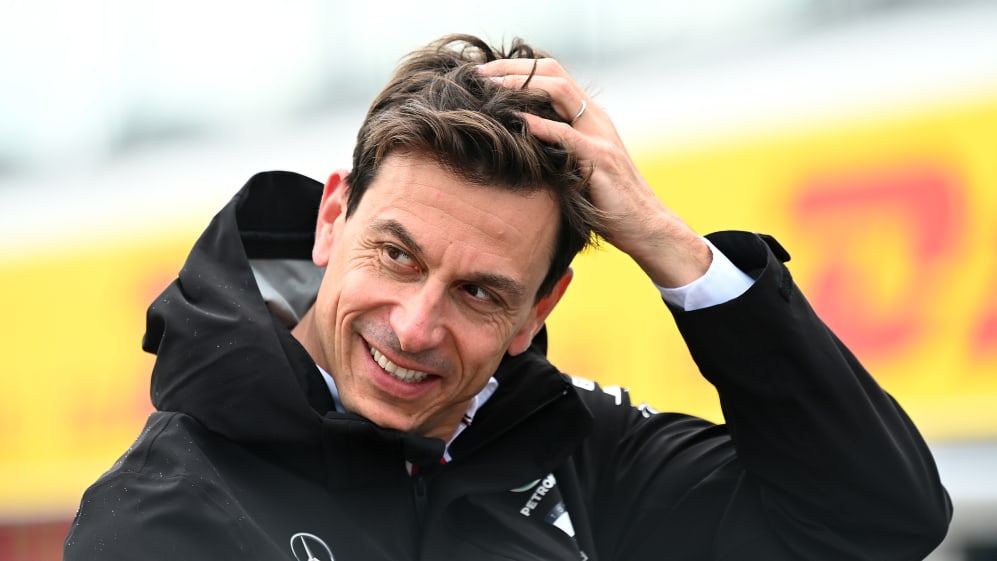 Bottas concurred as he added: "I think Toto has been a really important part of the team and being a big part of helping the team to get to the state where it is now. But just like Lewis said, it's not all about one person, we're a big team, there are so many important personnel in the team and everyone needs to be able to work together. So I really agree that whatever he does, I just hope he makes a decision what he really wants to do and it makes him happy.
"That's it, that's what life's all about: only do things that make you happy, follow your dreams. But of course, it would be a shame to see him go. I have no idea, to be honest, what's happening in the background.
F1 FANTASY: No Mercedes drivers in the Spanish GP Team of the Week as Mega Driver extended
"I'm just focusing on driving and yes, I would definitely sign with the team even though Toto wasn't here because, as Lewis said, it's not about one person but [he's a] very important man," concluded the Finn.
Mercedes head into the Belgian Grand Prix with an 86-point lead in the constructors' standings, and seemingly looking well-placed to secure a seventh consecutive championship in 2020.