Hamilton and Verstappen weigh in on possible Alonso return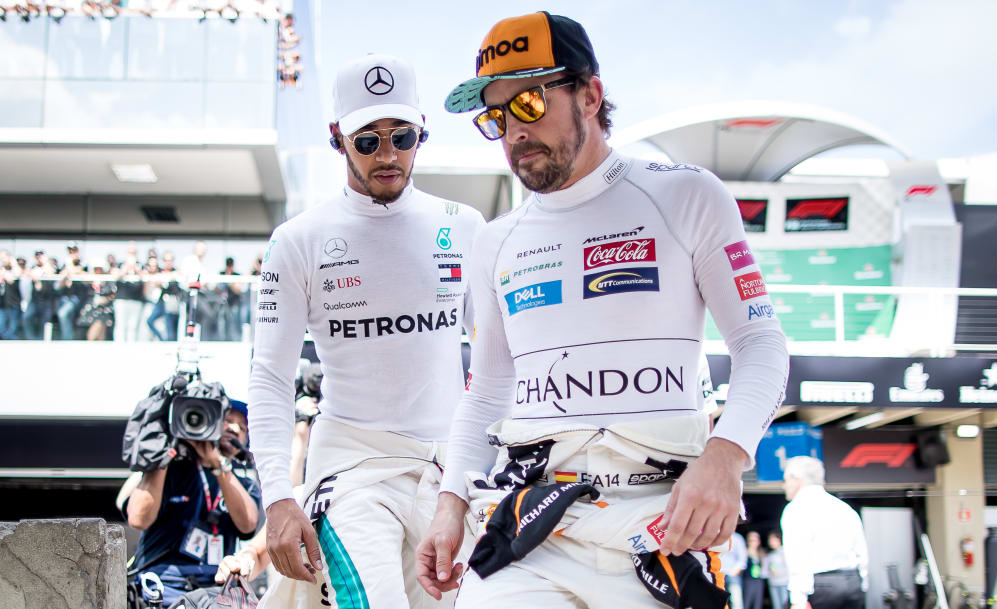 Lewis Hamilton and Max Verstappen would welcome two-time Formula 1 champion Fernando Alonso back to the sport – though with some big 'ifs' tacked on. Hamilton wouldn't want Alonso to take a promising rookie's seat, while Verstappen went as far as to say a comeback could be a "waste of time"…
Alonso, who recently said he was open to a return in 2021, spent 17 years racing in F1 full-time. That led to led to 32 wins, 97 podiums and 22 poles and included a tense intra-team rivalry with Hamilton at McLaren. Yet the two now seem to have an amicable relationship, and Hamilton said he would like to see the 38-year-old Spaniard back.
READ MORE: Fernando Alonso by those who've known him – and raced him
"I'd be just happy that I won't be the oldest here!" said Hamilton. "So, I'd welcome an older dude, he can come along. Fernando's obviously a well-accomplished driver. It's interesting to see in the past, obviously, with drivers wanting to come back, like Michael [Schumacher]…
"I haven't spoken to Fernando so I don't know how he's been feeling or how much he's missed it, but I don't think it would be bad for the sport."
At 34, Hamilton isn't the oldest driver on the grid at the moment, with 40-year-old Kimi Raikkonen holding that mantle, though the six-time champion added that he wouldn't want Alonso to take the seat at the expense of a promising young gun.
MUST-LISTEN: Bernie Ecclestone guests on F1's official podcast
"Ultimately, there's a lot of young kids on their way up and there's only 20 seats, so he has also had his period of time there, but if there's no other good youngsters coming through then there definitely is space for some that are currently here that probably could be replaced. So I would welcome it," he said.