Feature
11 things that happened in F1 between McLaren's 2014 and 2019 podiums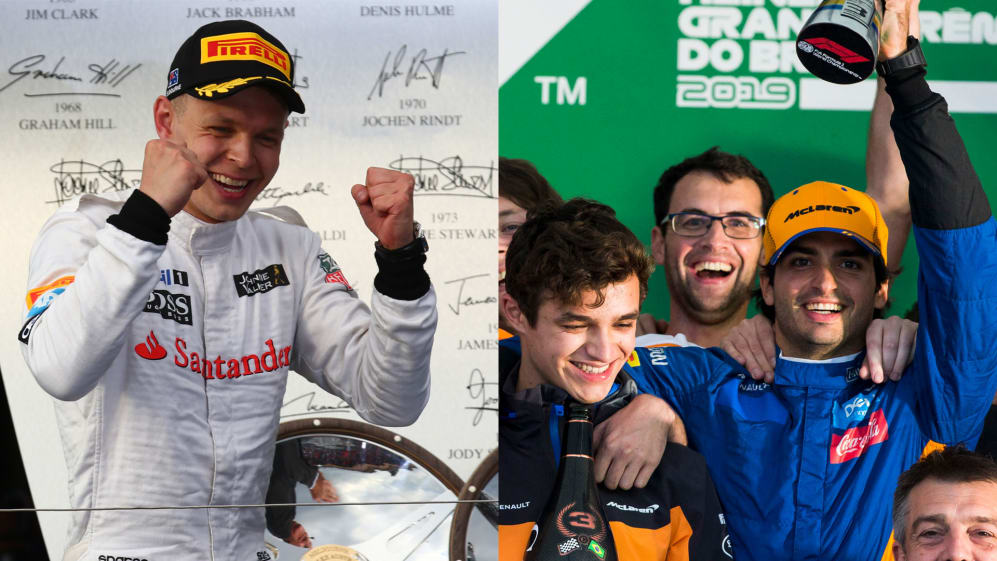 It had been a long time coming – well, 2,072 days and 118 races in fact – but the 2019 Brazilian Grand Prix finally witnessed McLaren returning to an F1 podium, their first since Jenson Button and Kevin Magnussen's at the 2014 Australian Grand Prix, the very first race of F1's turbo-hybrid era.
McLaren's podium at Interlagos, courtesy of Carlos Sainz's inherited third place once Lewis Hamilton had received a penalty, was a welcome return for a team who remain one of the most successful in the history of Formula 1.
Behind the scenes with Carlos Sainz: Podiums, boxing and hair clippers
But it's rather hard to ignore that gaping hole between McLaren's 2014 and 2019 podium appearances. With that in mind, here are a few things that have happened in the sport in the meantime…
1. Lewis Hamilton's become a six-time champion
Hard to imagine now, but when Magnussen was up there on that 2014 Melbourne rostrum (Button, like Sainz, only inherited P3 after Daniel Ricciardo was disqualified from second) race retiree Lewis Hamilton was but a one-time world champion, with 22 wins, 32 poles and 13 fastest laps to his name. More than that, he'd only managed to score eight victories across the previous three seasons – two less than he's managed this year!
Compare that with when Sainz claimed his podium at Interlagos, and Hamilton's stats look a bit different. He's now an 83-time winner, an 87-time pole sitter and a 46-time fastest lap taker. Quite simply, those 2,072 days have seen Hamilton transformed from a great to a potential G.O.A.T.
2. Mercedes have become an F1 superpower
Hamilton's ascent into the stat stratosphere has been largely down to Mercedes going from being promising upper-midfielders and occasional race winners in 2013 to a dominant, victory-grabbing, rival-demoralising powerhouse from 2014 onwards.
Having taken just five victories in the 'modern' Mercedes era from 2010 to Nico Rosberg's win at that 2014 Australian Grand Prix, in the subsequent time between the 2014 and 2019 McLaren podiums, Mercedes claimed:
59 fastest laps
91 pole positions
86 Grand Prix wins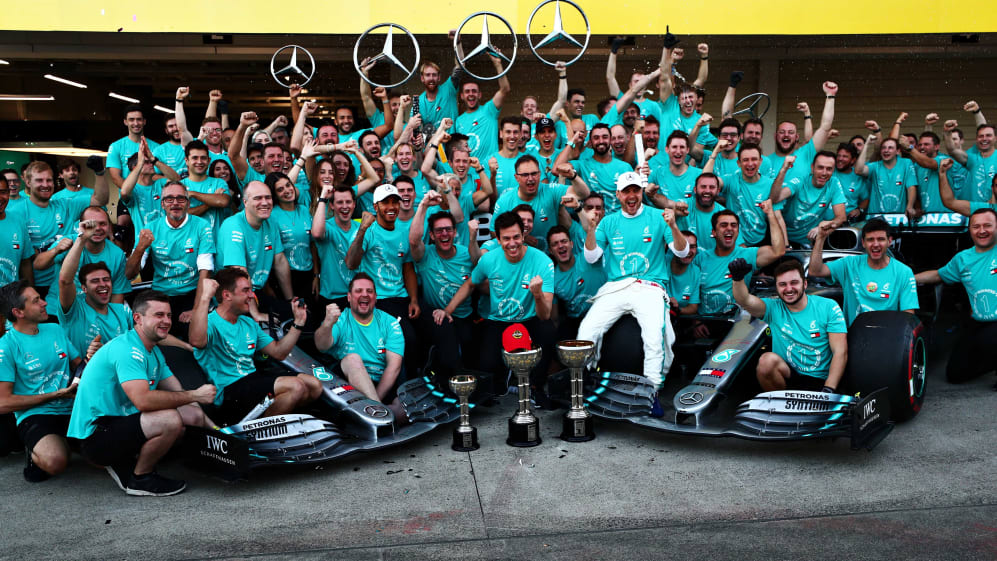 Mercedes' dominance has also seen them break a number of records – snatching them off McLaren in many cases…
They've taken the record for the highest number of wins in a season, claiming it first in 2014 with 16, matching that record in 2015, before breaking the record again with 19 in 2016 – although McLaren's victory strike rate from 1988 (93.8% for winning 15 out of 16 races) remains higher than Merc's in 2016 (90.5% for winning 19 out of 21).
Mercedes have also claimed the record for most poles in any season, taking 20 out 21 in 2016, a strike rate of 95.2%.
3. The McLaren-Honda saga
Still powered by Mercedes in 2014, 2015 saw Honda cause a stir when they returned to the sport with McLaren, the two companies partnering up again for the first time since their hugely successful, Prost/Senna/Berger-led run from 1988-1992.
Alas, the second coming of McLaren-Honda did not go well (remember Fernando Alonso's exasperated cries of "GP2 engine" at the 2015 Japanese Grand Prix?). McLaren-Honda took just 133 points across their three seasons together from 2015-2017. With one race to go in 2019, McLaren have already claimed 140...
READ MORE: Why McLaren and Mercedes have joined forces again for 2021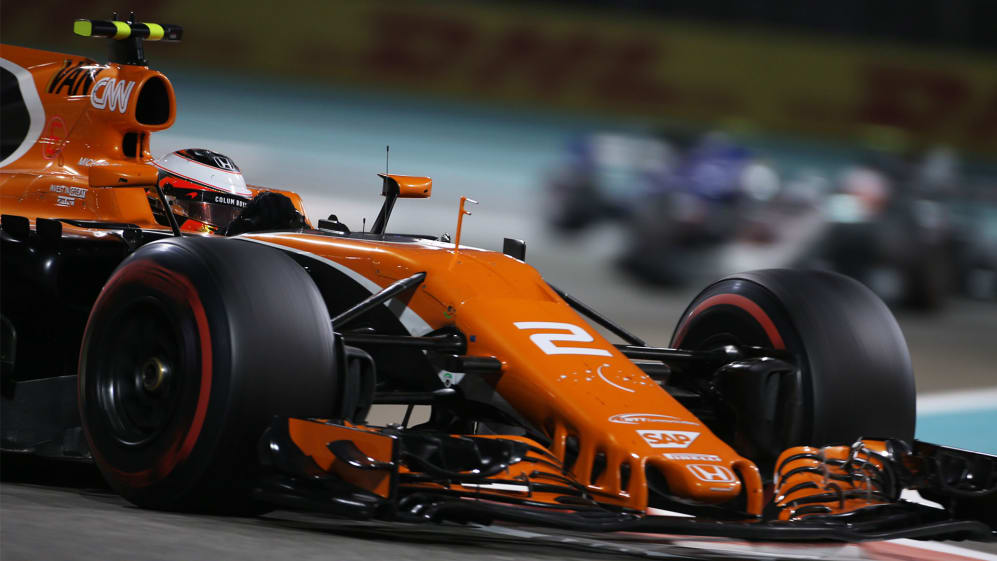 4. Five different driver line-ups (and a colour change) at McLaren
With Magnussen and Button at the wheel of the McLarens in 2014, the team have subsequently gone through four additional driver line-ups in the ensuing seasons – as well as incorporating Bruce McLaren-spec Papaya into the colour scheme in 2017...
Fernando Alonso & Jenson Button – This duo of world champions were paired for all bar one round of 2015, when Magnussen was subbed back into the team for Australia (and failed to start) as Alonso recovered from a testing accident, and all bar one round of 2016 (see below).
Stoffel Vandoorne & Jenson Button – Button and Vandoorne partnered up on two separate occasions for McLaren, Vandoorne stepping in for Alonso in Bahrain after the Spaniard's mammoth 2016 Australian Grand Prix shunt, while Button returned the favour at Monaco 2017 as Alonso headed off to race at Indianapolis, memorably threatening to pee in Alonso's seat.
Fernando Alonso & Stoffel Vandoorne – This was the line-up favoured by the team over the 2017 and 2018 seasons, barring Alonso's Monaco absence in 2017.
Carlos Sainz & Lando Norris – For 2019, McLaren went for their first complete reshuffle since Hamilton and Alonso joined the team in 2007, promoting reserve driver Norris and bringing Sainz over from Renault… and they've already got a podium out of the new combination!
5. Lando Norris has gone from racing Ginettas to racing F1 cars
Just two weeks after Magnussen and Button's 2014 podium, 14-year-old Lando Norris – the reigning World Karting champion – was entering his first car race, driving a not-very-F1-like, 100bhp Ginetta G40 at the Brands Hatch Indy Circuit (he finished his first race in P6 – beaten, incidentally, by 2019 W Series champion Jamie Chadwick, who was third).
Norris would take third in that year's Ginetta Junior Championship, before switching to single seaters for 2015. He then went on to finish runner-up in Formula 2 in 2018 before getting the call-up to McLaren for 2019. Sainz, meanwhile, was busy in 2014 winning the Formula Renault 3.5 Series title, which would propel him into a seat at Toro Rosso alongside Max Verstappen the following year.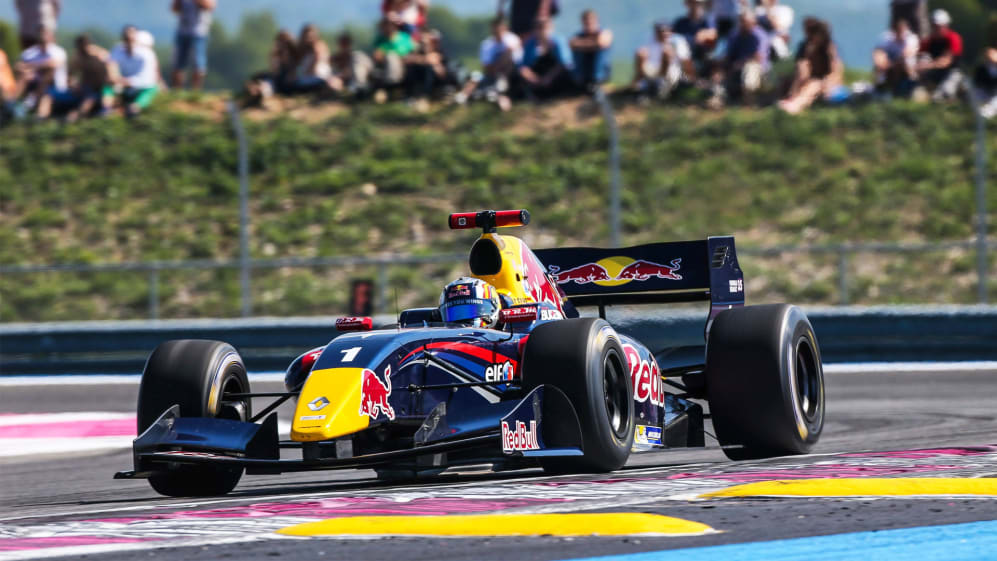 6. 11 drivers' F1 careers have started and finished
We've witnessed the complete cycle of 11 drivers' Formula 1 careers during McLaren's 2,072-day inter-podium period (assuming none of the below stages an Esteban Ocon-style comeback, of course…)
Andre Lotterer – 2014, 1 Grand Prix started, race number 45
Will Stevens – 2014-15, 18 Grands Prix started, race number 28
Roberto Merhi – 2015, 13 Grands Prix started, race number 98
Alexander Rossi – 2015, 5 Grands Prix started, race number 53
Felipe Nasr – 2015-16, 39 Grands Prix started, race number 12
Rio Haryanto – 2016, 12 Grands Prix started, race number 88
Jolyon Palmer – 2016-17, 35 Grands Prix started, race number 30
Pascal Wehrlein – 2016-17, 39 Grands Prix started, race number 94
Stoffel Vandoorne – 2016-18, 41 Grands Prix started, race number 2
Brendon Hartley – 2017-18, 25 Grands Prix started, race number 28
Sergey Sirotkin – 2018, 21 Grands Prix started, race number 35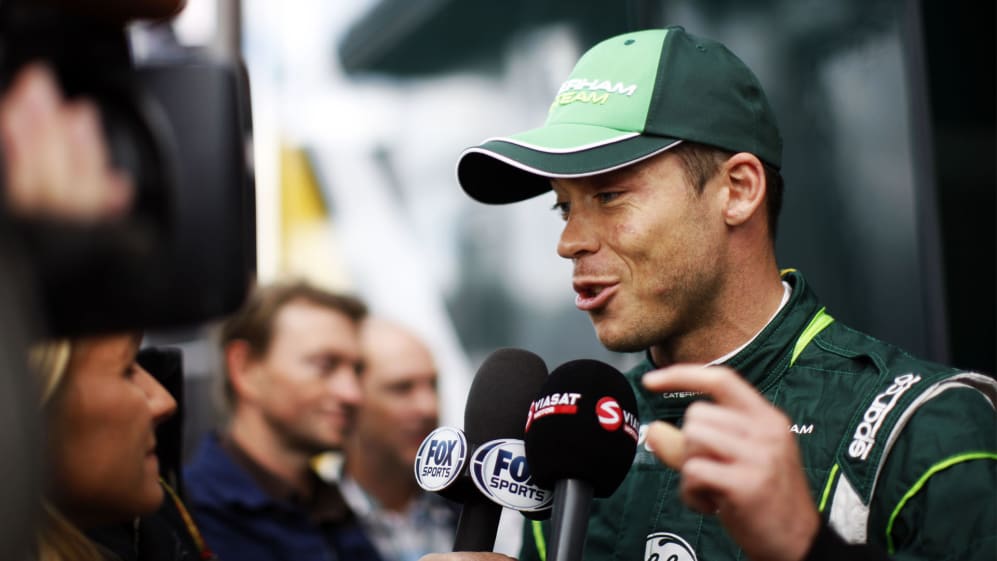 7. Max Verstappen has exploded onto the scene
Sixteen-year-old Max Verstappen was prepping for his very first season of car racing in 2014 when McLaren scored their podium double in Australia. Twelve months later, he'd be on the F1 grid himself, Toro Rosso having dropped the bombshell midway through Verstappen's debut European F3 campaign that they'd signed him up to drive in 2015.
Verstappen's free practice outing for Toro Rosso at the 2014 Japanese Grand Prix, aged 17 and three days, duly made him the youngest driver to participate in an F1 weekend, while 163 days later, he made his Grand Prix debut in Australia.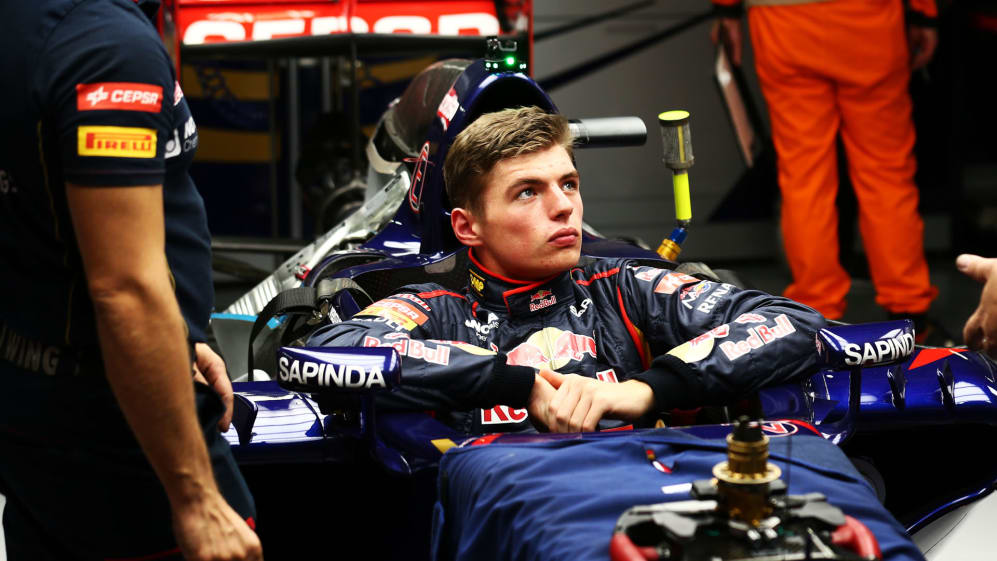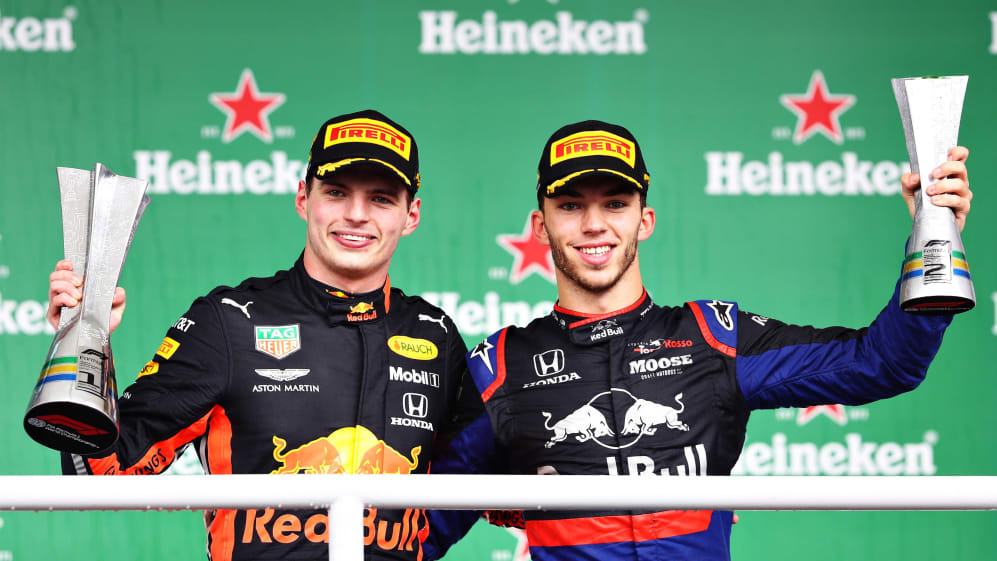 8. Alonso, Button, Massa and Rosberg have 'retired'
We've waved goodbye to four drivers since the 2014 Australian Grand Prix who've made at least 200 starts in F1:
Nico Rosberg – 2006-2016, 206 starts, 23 wins, one world championship
Felipe Massa – 2002-2017, 269 starts, 11 wins
Jenson Button – 2000-2017, 306 starts, 15 wins, one world championship
Fernando Alonso (just don't say he's retired…) – 2001-2018, 311 starts, 32 wins, two world championships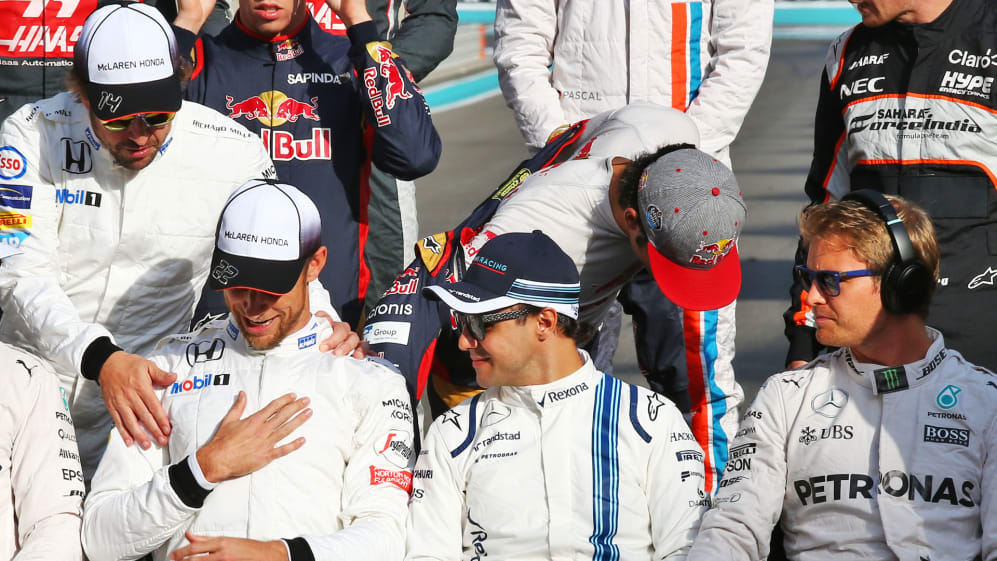 9. Kvyat's been on a career rollercoaster ride
Daniil Kvyat was making his racing debut at that 2014 Australian Grand Prix, aged 19. And what a ride he's been on since…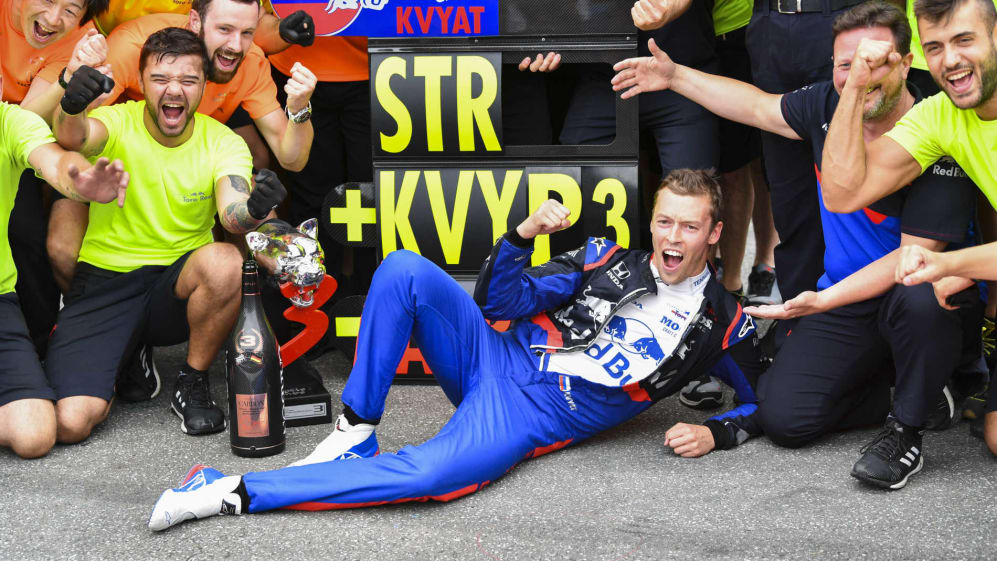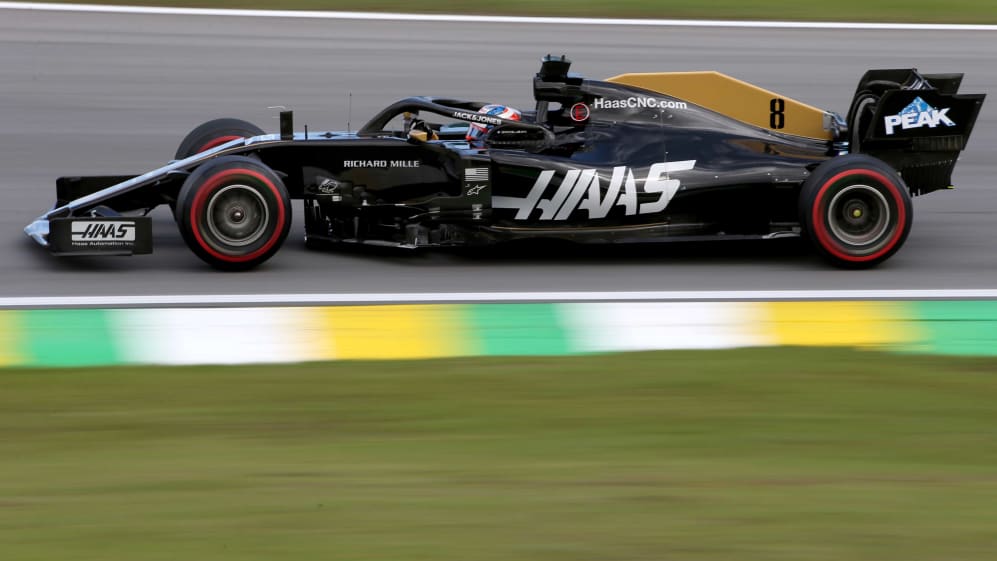 11. Liberty Media have taken over F1's commercial rights
2017 witnessed Liberty Media taking over the commercial rights of Formula 1 – a move that coincided with F1 cars' stances becoming wider and, well, cooler that season. The sport's rules were subsequently given a re-jig for 2019 with the aim of closing up the pack, before earlier this year, the blueprint for the 2021 regulations, arguably the sport's biggest ever rule overhaul, was set out.
2021 F1 RULES: The Key Changes Explained
And if all goes to plan, it should mean that McLaren can enjoy podiums for many more years to come…