Hamilton anticipates 'stronger' Hungarian Grand Prix after Germany disaster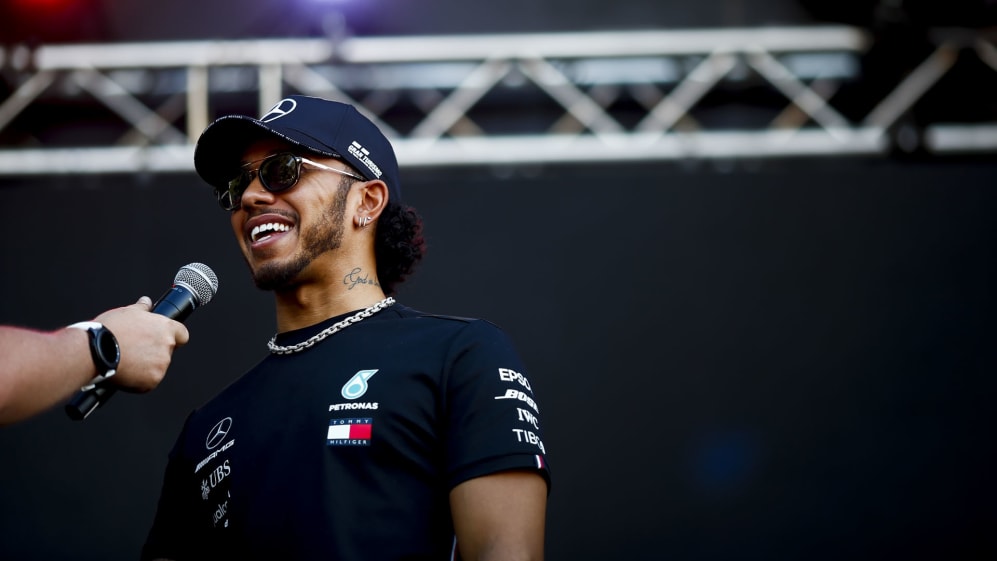 Lewis Hamilton claimed that he was close to "100%" ahead of the upcoming Hungarian Grand Prix as he continued to recover from an illness – and the Mercedes man was adamant that he could bounce back at the Hungaroring after one of the team's worst weekends of the season in Hockenheim.
The last race was a struggle for Hamilton, as he battled ill weather and ill health at the German Grand Prix to ultimately be classified just ninth – and that only after both Alfa Romeos were handed time penalties, promoting Hamilton up from P11. But a "better understanding" of Mercedes' updates and tweaks should make for smoother sailing in Hungary, according to the five-time champion.
"There have been adjustments made this weekend," said Hamilton. "Updates take several races for you to truly [understand] – you don't just put them on and they work perfectly, you always try to fine-tune them, so coming into this weekend, we already have a better understanding and are able to utilise them better, and it's the same thing for the following race. I don't know if the weather's similar to the last year's but I'm definitely hopeful the car will be better this weekend," he said.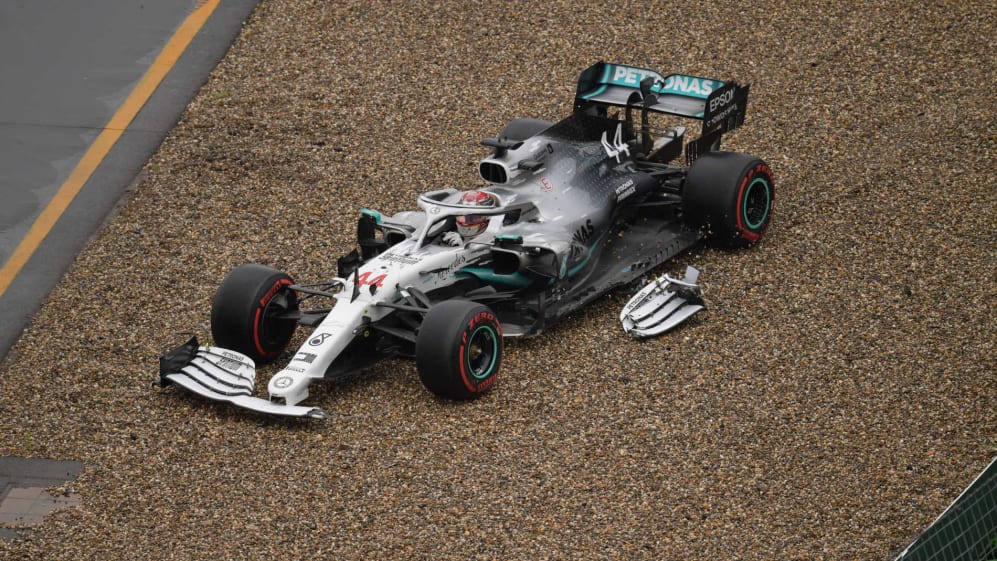 I've slept literally the last three days so I feel a lot better. Last week, getting into the car was not such a good feeling
As for a recovery from the illness that bogged him down in Germany, Hamilton added: "I've slept literally the last three days so I feel a lot better.
"I'm hoping to be 100% by the weekend, I still feel I need a bit more rest… it was some sort of bug so I definitely feel like I'm in much, much better... fighting shape for the weekend. I can't tell you how good that feels!
"I'm looking forward to getting back into the car, which is completely different to how I was feeling last time – last Thursday and particularly Friday, getting into the car was not such a good feeling."
Ahead of the Hungarian Grand Prix, Hamilton also moved to shoulder his portion of the blame for Mercedes' nightmare race in front of their home crowd at Hockenheim, which saw the team come away with just Hamilton's two points from the weekend – the fewest points they've claimed at a race since their double DNF in Austria last year, and on the weekend when Mercedes-Benz were celebrating their 125th year in motorsport and 200th F1 start.
"There's a lot of elements that we can improve on," said Hamilton. "What's really important is that we win and we lose as a team. If I was to be critical, I'd feel like I was like the catalyst that started it all, but there are so many other elements that are a part of it.
"We know how the weekend went and we do know just how fragile we can be – so strong, yet there are areas that show weaknesses that we can work on collectively. So I'm not going to pinpoint what those are but I do anticipate us to be stronger and things like those experiences should creep up on us less often."
A win at Hungary will be a crucial step towards Hamilton's title defence – and even though he's 41 points ahead of team mate Valtteri Bottas and 63 in front of Max Verstappen, Hamilton admitted to being aware that his lead could still slip away. As he said on Thursday: "It's easier to catch up than it is always to stay ahead, to be the leader, in many different aspects…"